Garry's Corner – 22 November, 2019
22 November 2019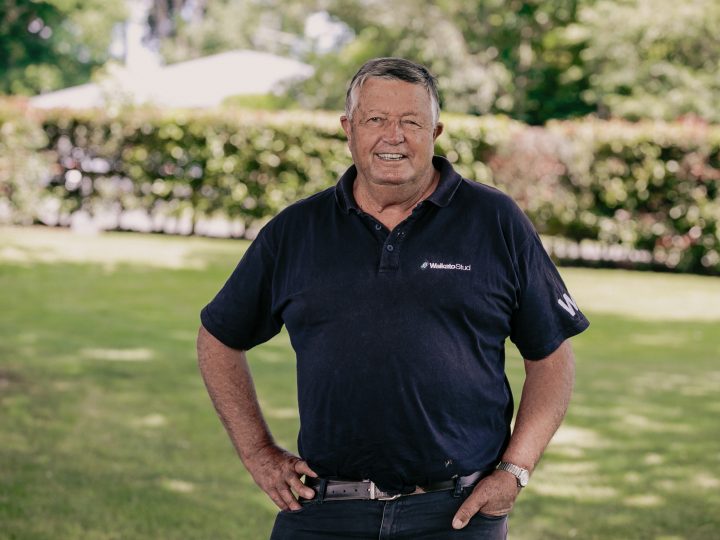 My father and his brother were hard-working market gardeners and my cousins and I were expected to join them after school and weekends. Not an ideal upbringing, but it certainly kept us away from any youthful trouble.
Their one passion apart from work was racing, which made smokos take far too long. While the upcoming races were dissected; we had to endure pedigrees, form and jockeys from a young age.
What's the point of telling the two of you this? Well, while they were not great philosophers, the one thing my father told us that has stuck is, 'when you are a child you can't wait to become an adult, when the time comes, you will be disappointed to find that those who have grown up are just bigger versions of the child'.
Why is this of any relevance? Well, I watched the replay of the Racing Boards AGM on Sunday afternoon. Now, I have consciously avoided sniping and making negative observations of where and how our industry is being served. Adhering to the principle of, 'bad news breeds bad news'.
But seriously, what sort of people do the administrators of our industry think they are reporting to? I have said before, I have no personal gripe with John Allen, but his performance reminded me of my father's words of wisdom.
How can one, after leading our industry for the last five years and having his last hallelujah supported with such positive thoughts, jump ship believing he can walk on water to the next appointment? We are grateful for John Messara's report, but had the executive and board of the past performed; think about it, there should have been no need for such a report.
I have said more than once after Winston's previous duty reductions; we were not entitled to expect more from the Government, we ran a cash business with no debt turning over $250m. Sure, the numbers that matter are the margins and the costs. The record of the last five years is the dissipation of our $80m reserves to a $35m debt and climbing. A budget for last year with a $171m profit, only to be missed by $34m and a pay-out to the codes of $151m supported by $12m of increased debt.
The boxing; our esteemed leader finally admitted was a disaster. Why finally, while our well-known commentator, Brian de Lore hammered away for months trying to establish the obvious, they were disappointed with the acceptance of the new $40m plus betting app with an initial 30,000 drop-in participants. Recovering they say: but all of those who, including me, still find it difficult, see the plus for the $40m plus $17m annual fee, but they didn't see it coming?
So the nett end result is a change in our equity of $120m, I am of course putting little value on the fixed odds platform. An increase of 40% in running expenses, the sale of property we owned and we now have HD pictures, well that will be a lot of use when we are running less races.
Am I unreasonable? You two be the judge.
But then the Chairman of RITA was given the chance to clear the air. He says he is restrained by the Minister, well where is he?  You see, the first change in the act covers the financial benefits, the next is the change in structures. Ironically, we're roughly back to where we were before the 2003 act and the increase of authority for the Board or the codes to exercise power over the clubs. As you know, Messara is keen to see rationalisation of club assets. I'm not saying he is wrong, but good luck.
However, the opportunity to spell it out as it is was missed. Geez, dad, you were smarter than I thought!
Cheers G
Recent News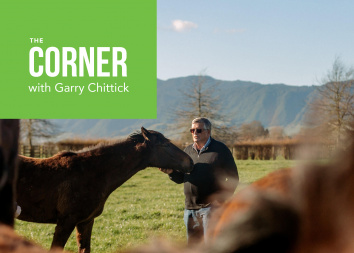 7 June 2023
THE CORNER WITH GARRY CHITTICK
Well, I attended the recent Entain presentation on their way forward. In essence, it is simply that they will do it better. Their technology, we are told, is the best, sad about the platform that …
Read More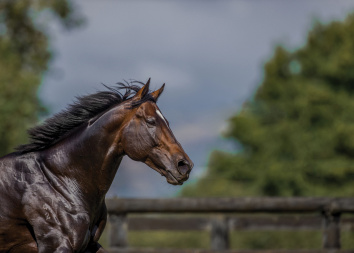 6 June 2023
Smart ride brings out best in Tivaci's son
A canny ride from Billy Egan guided the well-bred Do I to a second career victory when he wassuccessful at Seymour on Tuesday afternoon. The Michael Moroney-trained four-year-old settled three back on the fence and …
Read More