A note from Garry
11 May 2021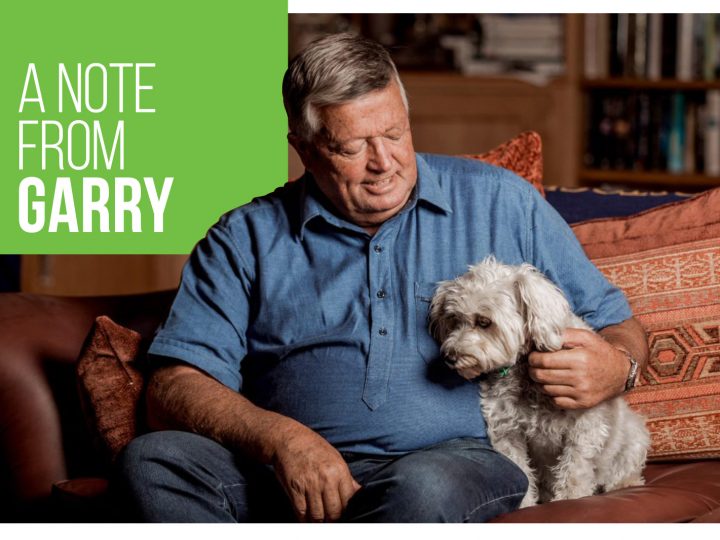 Don't you love it! My share in an $800,000 two year old rears up, nearly tips over at the start, in the meantime a horse purchased for $1000 wins the Kentucky Derby. Now, better still, the horse may be disqualified. Medina Spirit has been found to be positive to a prohibited race day medication. Of course the trainer is dumbfounded, like he has been for other similar charges. The next few weeks will suddenly discover the presence of unknown betamethasone in the husks of oats only grown in the winter in Alaska, the trainer's new source of unpolluted protein.
Ah you've got to love it. We spend, worldwide, millions on 'Racing Integrity' yet still we are plagued by those who attempt to improve the chances of winning, ironically for the connections in the know. Why just them? Well it's about the odds, you know – the thrill of winning, in these cases being rewarded for cheating. Is it that nobody learns from previous entrapments? No, it's not only about money either, it's about winning.
People forever have had different aspirations, good and bad ways of getting where they want to. That's what we love about racing – there are winners and there are losers, clearly defined results, only spoilt by the odd cheat.
Enough!
Let's focus on the continuing excitement of quality racing and our amazing market. The East Coast of Australia, where would we be without them? Even South Australia is providing quality racing, their spread of Carnivals works well providing opportunities for ten months of the year. Then they have this interstate competition, we watch with envy as the states fight to be the best. Shouldn't happen, they say, surely they have the common sense to amalgamate their interest and finish up like their utopian cousins – that's us. I reckon it's always about who wins.
The Chairman's Sale of Broodmares, what a success. Covid NSW reared its head at the most inappropriate time, but a top price of $2.5m an average of $533k confirms my belief that horse breeding and racing truly reflects how society should be.
I spoke with Jonathan D'arcy with a view of adding to my small broodmare band, I wasn't planning on making a huge splash. Anyway my feet are still dry, I never got my toe in the water. Chicken you will say, common sense I say! At an average above half a million, we'll breed our own. I know you, my two readers may have a broodmare, breed to a good sire, hang onto the filly. If you analyse the sale it's difficult, hand on heart to believe the prices. Why do they pay this sort of money? They want to be the best!
So while wishing I was in the Gold Coast for their upcoming sale and Racing Carnival, I will watch our winter racing. I will refrain from wagering, it's difficult to want to lose your hard earned at the stand double. Queensland will provide racing of interest until July, Victoria kicks in again late August, I'll just manage. Incidentally I was going to the Gold Coast, the Broodmare Sale has a very good spread of mares but based on the Chairman's sale I'll stick to our long held practice of breeding our own, also it would just take a couple of positives at Windora (population 10) and we would be locked in Queensland (could be worse).
Finally, it was a pleasant surprise to find Waikato Stud currently leading the Black Type Premiership for Vendors. We were not aware such a measure of the various sales results is being recorded. So there are points awarded based on the performance of horses offered at these sales. The results published relate to Australian results, the remarkable position Waikato at current number one is that we only offer our own, therefore this endorsement is a reflection not just of what we sell but more importantly what we breed. Mind you we are currently the Breeders of 19 stakes winners this year, enough to suggest we have a rough idea of where we are going. All out of homebred mares, no need to go to the Coast.
Cheers,
Garry
Recent News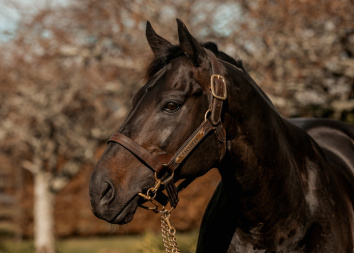 27 November 2023
Savabeel 3YO makes impressive debut
A well-related son of Champion Sire Savabeel made the perfect start to his career at Kilmore on Sunday afternoon. The Trent Busuttin and Natalie Young-trained Interlinked made his debut over 1450 metres in the hands …
Read More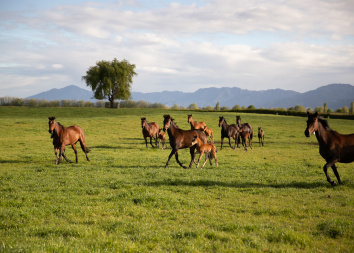 25 November 2023
Rudyard powers to Pukekohe victory
The Tony Pike-trained Rudyard produced a storming late finish at Pukekohe on Saturday afternoon to account for his Rating 65 rivals over 1600 metres. The son of Charm Spirit had finished an encouraging fourth when …
Read More