A note from Garry's corner
25 November 2020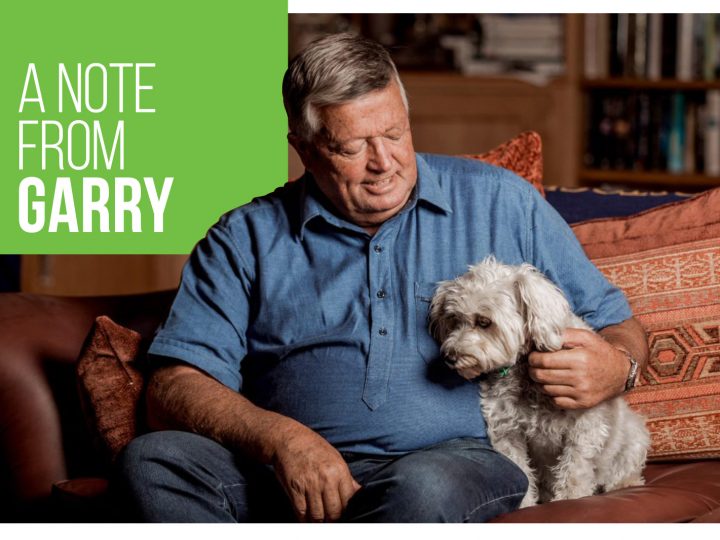 As I write this corner, we have the last mare to foal in the foaling paddock.
If you want to get through the years without knowing where they have gone, be a horse breeder.
The gestation of 345 days of anxiety is a fair part of the year. Last year's foal now a yearling, adds to the tension. You know, is he correct, which sale does he or she suit, how is the three-year-old going?
Now, you will be aware from my previous musings, we at Waikato breed 200 mares. So, multiply your decision making to match and you will understand why our years pass so rapidly.
Nevertheless, we wouldn't swap the excitement, anticipation, highs and lows for how many milk solids in the vat.
On top of our own responsibilities, we are very involved in our clients and friends breeding plans. We feel the same level of stress and excitement they do.
The unfortunate loss of a foal or mare hurts us equally. But then we also share in their success.
Today Mark informed me that our stallions have visited the serving barn 900 times to date. You can see, there is no time to take the foot off the pedal.
Our crew are equally involved, they need to be. We couldn't function without them. A point that you need to, and do, acknowledge.
Then, low and behold along comes COVID-19. This has thrown us all under the proverbial bus. The cluster in Matamata produced positives at the stud, fortunately they were young and fit, with little effect.
Imagine a more serious outbreak, we would have not been able to search for replacements – a mess it would have been.
So, where has Covid affected racing?
Well, we had no racing for four months, sales without offshore visitors. More importantly Waikato, with its international reputation, attracts a number of skilled Northern Hemisphere horse people who take advantage of our timing.
Last year we probably ended up with more staff than needed, but with 85 yearlings we found a spot for ten of them.
Think about that. At four yearlings per person, we are this year short of the skills required for 40 yearlings. On top of that, we fly in from Australia with another half a dozen to lead for two weeks over the sales.
These skills are not to be found among the unemployed.
Hence, we will have to spread our draft in such a manner to enable those that we do have will not only see it through, but will enjoy their experience, or we will be in an even greater pickle next year.
It is great to see the involvement online. I believe as we fine tune our video presentations, with the wider spread of participants, as they receive these unsighted horses there will be more and more participation through this media.
If so, this will be of great benefit to all breeders. It could be the odd animal that for various reasons is still at home, will be sold directly.
To be fair, if there is general acceptance by purchasers of the horses they receive, it will change how we market in the future.
I wandered around our draft today, bearing in mind the previous issues I referred to. The horses who have just been boxed look amazing. I know I am slightly biased but entitled to be.
Savabeel will once again play a big part in upcoming sales.
Headed by Probabeel, he has already had five stakes winners in Australia this season to date. Now at 105 stakes winners, he is creeping towards his father's achievements.
Ocean Park, Sacred Falls and now Tivaci, the first two well and truly on the rung, with the chat now on Tivaci.
No wonder the years have flown, but I wouldn't have it any other way.
Cheers,
Garry
Recent News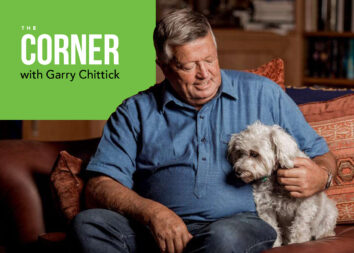 15 August 2022
The Corner with Garry Chittick
We have had a reminder this week of the risks our jockeys are exposed to. The death of Taiki Yanagida, a young man who chose to learn his craft firstly in Australia then under the …
Read More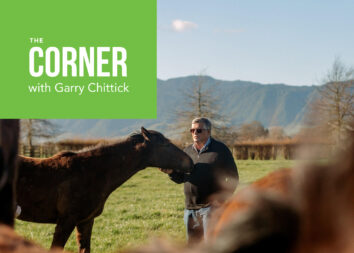 5 August 2022
The Corner with Garry Chittick
Well, another year of racing over. The excitement of a new season, new crops of age groups, you've got to be enthused – if not, why be involved? Our involvement covers all aspects. We invest …
Read More