A note from Garry's corner
30 September 2020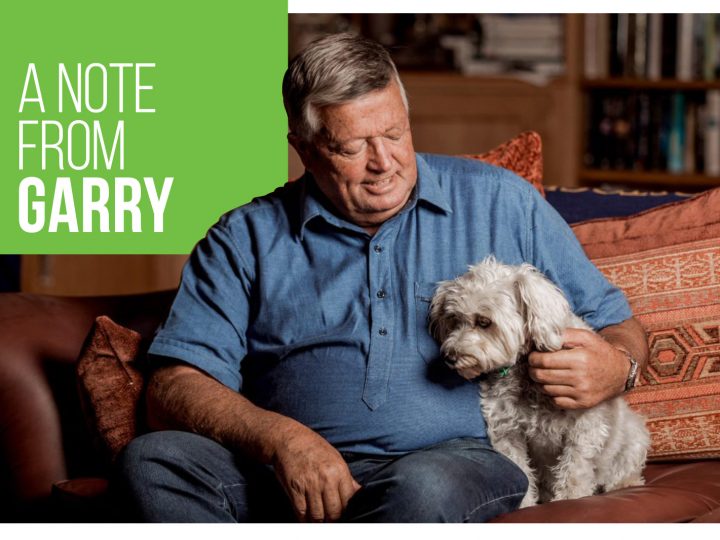 It's hard to know just how to approach the current impasse.
The remit of Southern Racing is to be tabled at either a special meeting or the annual meeting, but this is no grounds for a compromise be found.
I have expressed my support for the intent of the remit. The suggestion of six regional representatives I do not support.
However, I would have thought the Members Council have an obligation to acknowledge if currently 31 of our 52 clubs have supported the need for change. This has not occurred without their committees giving due consideration to a need for change.
Unlike some, I take the view that there are many capable members on these committees or boards. I also take the view that racing will not survive without their considerable input.
So, are they entitled to be included and if so, held accountable to offer some link to board decisions?
I have been party to recent discussions as to the merit or otherwise of a change. It is clear there is a lack of understanding as to the role of the Members Council.
I personally believed their role was one of interviewing and appointing prospective board members, confirming their remuneration, and annually reviewing performance.
It would seem from discussions the Members Council believe this dissatisfaction can be resolved by expanding their role, to be the conduit between the clubs and whoever else and filter these problems, determining what may or may not reach the board.
This means our board are further out of reach. One wonders; who then is running the industry?
I was told yesterday by a board member of one of our larger clubs, that's not the way it works. If, he said, I require information, I will be ringing the board member direct.
Interesting, and probably as a member of a larger club he can do just that. So if the Members Council push on, it is clear larger clubs will not abide with the same rules of a smaller club like Cromwell.
Now back to the ability of the three 'club representatives' we will call them. Their role is to inhibit the direction of our boards decisions and to improve the returns to our industry.
Seriously, do we have no confidence in the South Island finding a suitable candidate to be part of our board?
For that matter, look at where we are now.
Thoroughbred Racing are seeking three nominations for their board of six. One may seek re-election; we have no succession plan for our replacement chairperson.
I haven't worked with the current board, but I have not seen a clear leader who may be available among the three remaining members.
You may well ask if there is such a person who could fill the roll I described above.
Why do they not come forward? Offer themselves to the scrutiny of the Members Council.
Well, based on past experiences they haven't made the cut, so will not bother.
What is it we all want?
When I was appointed Chairman of the then Racing Board, we had no debt but no money. My board determined the asset that needed protecting firstly was the owner. No owner, no punter.
After discussions with the codes we agreed we would run with very nominal reserves. The risk of a downturn would have resulted in stake reductions.
Of course, it also meant a period of no infrastructure catch-up.
The change to tiered racing was at the behest of the trainers, but this led to the significant reallocation of resources. Clubs returns were based on performance.
We optimistically believed a number of clubs would bite the bullet. They didn't. They got off their rumps and ran their clubs without the expectation of any help. Good on them.
The new Racing Act gives the codes far reaching control of club's assets.
Imagine you now have no idea on who your next chairperson may be. All the reserves our so-called 'racing headquarters' achieved as a result of a competent management, is now in the hands of the phantom.
I was raised with a clear understanding of democratic results.
A majority needs to be respected. We are all entitled to a different point of view.
We can all walk. The election may not go the way I would prefer, I won't walk. No, I will respect the view of others.
The racing people having this discussion are entitled to the same respect.
I have taken the time to review the Fonterra Board of eleven, seven of whom are interested parties being, in one way or another, a supplier.
The other four are 'independents'. Their members council is currently under scrutiny, with 70% of shareholders expressing a view they are under performing, perhaps they are not the answer.
Other companies I have not yet addressed, but the significant losses of a number of our larger companies would suggest there is no perfect option.
Cheers,
The Corner
Recent News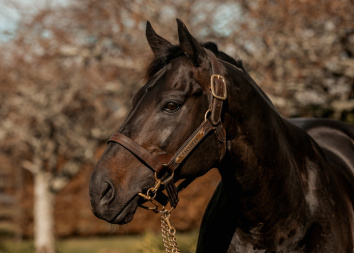 27 November 2023
Savabeel 3YO makes impressive debut
A well-related son of Champion Sire Savabeel made the perfect start to his career at Kilmore on Sunday afternoon. The Trent Busuttin and Natalie Young-trained Interlinked made his debut over 1450 metres in the hands …
Read More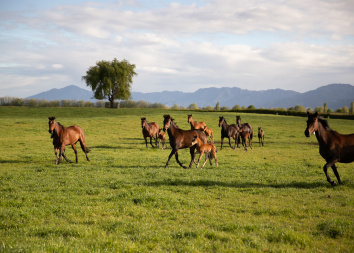 25 November 2023
Rudyard powers to Pukekohe victory
The Tony Pike-trained Rudyard produced a storming late finish at Pukekohe on Saturday afternoon to account for his Rating 65 rivals over 1600 metres. The son of Charm Spirit had finished an encouraging fourth when …
Read More