Aerovelocity back for second Takamatsunomiya bid
18 March 2016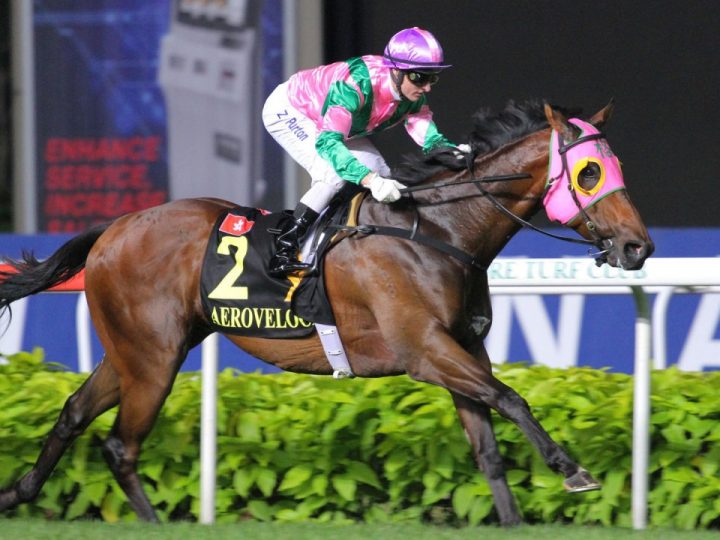 Earlier this week, on Wednesday, March 15, Hong Kong's world ace Aerovelocity touched down in Japan ahead of what will be the 8-year-old's second appearance in the Grade 1 Takamatsunomiya Kinen. His globetrotting ways last year won him the recognition of being the first Hong Kong horse to win Group 1 races in three different countries and, despite some health issues late last year, he is considered fit to conquer the Chukyo turf again.
Last year in the Chukyo Sprint, the New Zealand-bred gelding scooped first place by half a length ahead of Hakusan Moon to become the first overseas-based horse to capture the Takamatsunomiya Kinen. If he can repeat his winning ways this year, Aerovelocity will become only the second horse in the race's history (after Kinshasa no Kiseki in 2010 and 2011) to win two years in a row.
Aerovelocity, by Pins out of the Kaapstad mare Exodus, arrived safely at Narita International Airport in Chiba Prefecture east of Tokyo at 6:30 a.m. He was then transported to the quarantine facilities at the JRA Horseracing School Quarantine Center in Shiroi, Chiba. He arrived at 9:20 a.m. marking a nine-and-a-half-hour journey from his home base at Sha Tin.
As he did last year, assistant trainer Pang Chi Ng accompanied Aerovelocity on his flight. "He handled the trip without any problem," said the assistant to Paul O'Sullivan. "I don't see any difference in his condition compared to when he left Hong Kong. He made the trip last year so this year he's relaxed." Ng said the trainer had told him "to first make sure the horse was relaxed, get him used to the Japanese surface and work on getting him in a good frame of mind."
A gate test was in order, which Ng said was "the first thing I want him to get through without a problem." Plans for trackwork were "currently to give him a fast gallop on the 24th at Chukyo."
Shortly after seven on the morning following his arrival, Aerovelocity came out to stretch his legs for about 10 minutes on the school's 1,400-meter dirt track. He trotted to the left for half a kilometer, then cantered over 1,200 meters and trotted for 200 meters. Changing directions, he finished up with 500 meters of trotting.
Ng said Aerovelocity was showing no signs of fatigue one day in to his Japan stay and that the gelding was eating well. "It being his first day on the track today, we just wanted to get him loosened up," Ng said. "We plan to give him the same work in Japan as we give him back home in Hong Kong." Ng added that "his weight is a bit down from the trip, but I'm hoping to have him in best shape by raceday."
Aerovelocity is owned by Ngai Daniel Yeung. The gelding went into the Takamatsunomiya Kinen last year with eight wins from 16 starts. Since then, he has added three more wins to his name from an additional four starts. Those wins include, in addition to the Takamatsunomiya Kinen, a win of the Grade 1 International Sprint at Kranji Racecourse in Singapore last May and victory in the Centenary Sprint Cup, a Hong Kong Grade 1 event at the end of January.
The Centenary Sprint Cup win by a length and a half came on the heels of the gelding's last-place finish in the Premier Bowl, a Hong Kong Grade 2 in October. The loss was due to a heart irregularity, which had connections watching his last outing with heart in mouth. An authoritative win with that run, however, allowed owner Yeung to give the greenlight for the Takamatsunomiya once again.
The 46th running of the Takamatsunomiya Kinen will take place at 3:40 p.m. on Sunday, March 27 at Chukyo Racecourse outside Nagoya. The race is run to the left over 1,200 meters of turf and carries a top prize of 98 million yen. Zachary Purton, who won aboard Aerovelocity at Chukyo last year, is booked for the ride once again. Purton decided to stick with Aerovelocity and turned down a run in Dubai aboard Gun Pit.
Recent News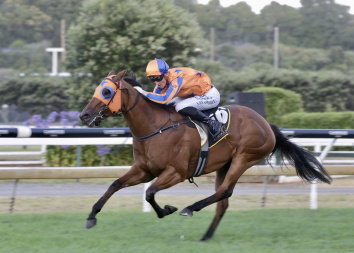 22 January 2022
Memorable double for farm
Pin Me Up (Pins) completed a superb Saturday evening at Ellerslie for Waikato Stud when she proved superior to her age group rivals in the closing event on the twilight card. The homebred landed the …
Read More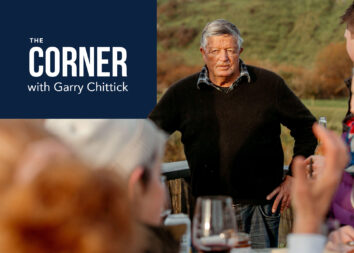 21 January 2022
The Corner with Garry Chittick
Well, the yearling sales are underway. We sent four across to the Magic Millions, averaging $460k. Amazing! How do they do it with a clearance rate of 94 per cent? This is a staggering endorsement …
Read More