Garry's Corner – 1 March, 2019
1 March 2019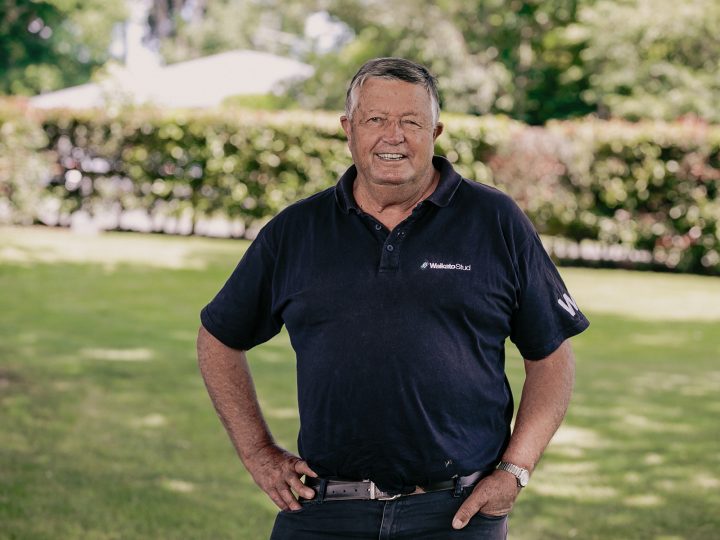 One should never get involved in political debates. You know the old rule, if you want to stay friends never debate religion, politics, or agree his wife is ugly. Probably you will not be poles apart but the fact during his youth he saw his parish priest in a different light, the fact that as a result of numerous bad decisions he now believed the state, that is you and I, owes him a living. He's lucky the wife is unlikely to be hit upon, otherwise, she would be long gone. So, regardless of the boundaries that should be respected this week, I will bend the rules to look at where we are heading under the current coalition.
Did we understand at the time of the election how far apart the political philosophies are. No of course not, all parties, apart from the greens, were busy fighting over the same so-called middle ground. Both main parties frightened to put a public stake in the ground. Can't really blame them as to be electable when the people that vote for a living outnumber the people that work for a living, who is going to suggest the balance should, for the good of the country, change. National should have the courage to say it as it is, but then John Key earned his knighthood on the back of a now-defunct Maori Party, the last Governments delicate walking on eggshells was our last hope of avoiding more scrambled eggs. Who can they coalesce with, currently nobody.
Could they get over the line on their own, ironically only if their traditional support ignores their attempts to appease the masses. Of course, the three of us , me, and you two readers would love to see a leadership that says it like it is, and does it like it should. Where would that leave them, up the creek without a paddle. Dismal isn't it. Nevertheless, our inspired leadership, that is the current coalition, is showing both its true colours and complete lack of any idea what motivates those who make decisions that create wealth and opportunity for most. Their problem is they believe the results should be shared equally, you know like Cuba, or perhaps East Germany, both of whom are flat out trying to get to where we are while we are flat out trying to get where they are leaving. It fascinates me how once elected the current Governments believes it is entitled to share our efforts. Don't get me wrong we all understand the responsibility of providing essential services, infrastructure, care of the disadvantaged but when we have decisions based on a value of the supposed well being of the spend, we are heading down the path of social engineering.
Micheal Cullen had the benefit of a Christ College education, obviously, the rich pricks, his description not mine, made a lasting impression, hence his political leanings, mind you the knighthood does seem a contradiction, hence a strong desire level the playing field as he sees it. He should have got over it, his Parliamentary Pension would require a considerable investment in Kiwi Saver to match his lifestyle, let alone the lifetime flights to who knows where. Ironically his pension will be inflation adjusted, you know the same inflation in the value of your asset you paid normal income tax to purchase whilst investing for your future which will now be taxed. I wonder what would have happened had David Lange not paused for a cup of tea.
Roger Douglas aspired to have a flat tax of 22% on both income and GST. The investment such a competitive tax regime would have attracted would have been immeasurable. Not to be. Winston was elected by the skin of his teeth, racing is grateful for his support, regardless of a coalition agreement we will need to be very vigilant in this political environment when our Racing Act eventually gets to the floor. Very rarely does one get what they want. In the meantime we will look to Winston for his common sense with regards to Capital Gain Tax. Racing supported his re-election he knows that. Cheers G
Recent News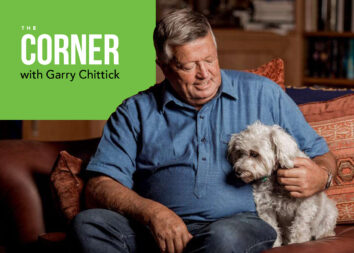 15 August 2022
The Corner with Garry Chittick
We have had a reminder this week of the risks our jockeys are exposed to. The death of Taiki Yanagida, a young man who chose to learn his craft firstly in Australia then under the …
Read More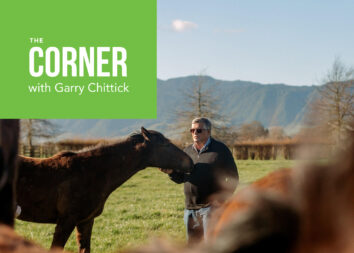 5 August 2022
The Corner with Garry Chittick
Well, another year of racing over. The excitement of a new season, new crops of age groups, you've got to be enthused – if not, why be involved? Our involvement covers all aspects. We invest …
Read More