Garry's Corner – 10th November
10 November 2017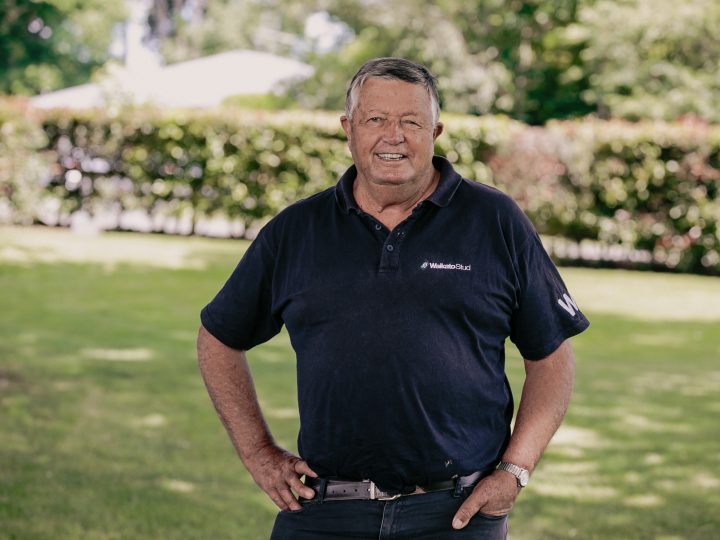 These corners become increasingly difficult to present to you my to readers considering I am not a writer and my commentary on racing is simply something to keep what's left of my grey matter a little in tune.
Well, the Great Event has again been run and won convincingly. I listen to the commentators go on about the Great Race, well I would love to win but great race it is not. However, I must congratulate Lloyd Williams on his success. He has found a way to improve his chances to win and good on him.
The race obviously means a great deal to him, I doubt he needs the money in fact and I doubt he's ahead. Rekindled has earned 20 k per second. The Everest will go to 13 million this year or 100 k per second to the winner, now I doubt that Lloyd Williams is particularly worried about his place in the annuls of history but if he was it should be for his foresight in developing the amazing Crown Hotel and Casino but no, he will be remembered as the successful owner of six, to date, winners of the Melbourne Cup, will the owners of the 100k a second race attain such reverence? We'll have to wait and see.
My two readers will be pleased to know they are no longer alone, I am now receiving correspondence from an impressively titled Englishman. I won't name him but he didn't receive his title as a result of his training efforts during a brief sojourn to Sydney. Of course, the purpose of his correspondence is to remind me of the superiority of the European bred racehorse. This is on the back of winning a 3200-metre handicap with a bunch of horses selected for just that purpose. His suggestion, like that of others, is that we have lost our way, we are no longer breeding the stayers we did.
Well with the benefit of dual hemisphere stallions over a 20 year period we stood a plethora of Derby horses, resulting in more slow horses that became difficult to sell, without a doubt the most influential staying bloodline in the last 30 years is that of Sir Tristram /Zabeel. Zabeel not only left Cup winners, he left great horses who not only won the cup but are remembered for their other achievements and Zabeel never won beyond 2000 metres.
Are the recent winners superior? Well, you can read whatever you like into times, but we are entitled to measure performance against a common factor. The last 50 runnings of the Cup have resulted in 32 winners running bettering this year's 3:21:29. I think it's great that horses of the early seventies were running 3:19: or 40 metres better than Tuesday.
So what's going on? I don't know, but the ratings of visiting horses is confusing. Further, if we don't have specific qualifying races that the punter can follow through the ranks, that will motivate trainers to target races with knowledge they will get a start then the decline in wagering will continue. Perhaps my new correspondent can confirm his IQ is up to his title and give us some worldly guidance.
While he is on the job he might offer some advice to the stud who's ATO returns confirm consecutive losses of 57 and 91 million, and they can't win a cup…it's not that easy, well done Lloyd.
What about the recent Fasig Tipton sale, 17 mares made a million or more with the top three selling for 9.5, 8, and 6 million. The purchaser of the mare who sold for 9.5 million confessed to starting with a plan to sell colts and retain fillies however to date she is racing all, as she said breeding is difficult to plan results.
The 9.5 million mare shares a paddock with a 10.5 m purchase, the foal watch wouldn't want to fall asleep. The sun is shining, the form at the trials changed overnight, if we continue to get the chance to race on good tracks, there some lovely horses around, hopefully we have our share . Cheers G
Recent News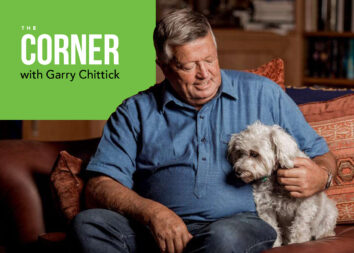 15 August 2022
The Corner with Garry Chittick
We have had a reminder this week of the risks our jockeys are exposed to. The death of Taiki Yanagida, a young man who chose to learn his craft firstly in Australia then under the …
Read More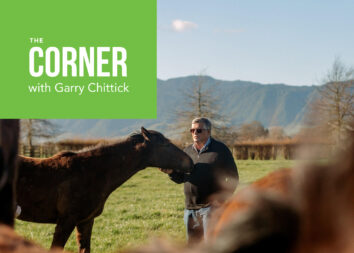 5 August 2022
The Corner with Garry Chittick
Well, another year of racing over. The excitement of a new season, new crops of age groups, you've got to be enthused – if not, why be involved? Our involvement covers all aspects. We invest …
Read More