Garry's Corner – 11.3.20
12 March 2020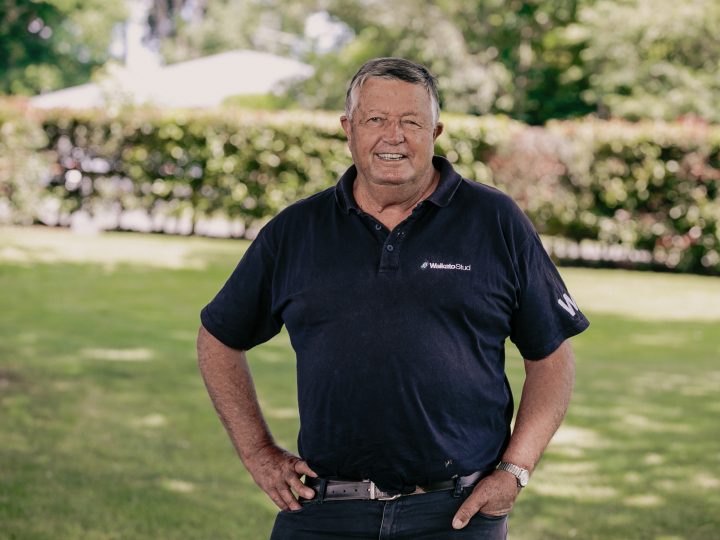 It's been a very interesting couple of weeks. The presentations to the select committee were worthwhile taking the time to watch. I didn't watch all and it was difficult to sort the wheat from the chaff, but by and large, most contributions despite any regional bias were focussed on the future involvement and prosperity of our sport.
There is a certain irony in this current part of the Bill, we have in place as a result of part one of the bill the promised financial tweaking, which could be worth around 25 to 30m to be shared amongst the three codes and our administration. Why, would I include them? Well, any previous supposed financial gains have never totally trickled down to racing's needy, the owners.
Let's look at where are currently, last year's distribution to the codes was dependent on 12m support from our bankers. That means with no reduction in current overheads we may benefit in the next financial year by say 14m, that, of course, assumes we are not called upon to reduce our 40m facility from the bank. Let's assume a reduction is spread over three years, then you do the maths, nothing left for any increase in distribution. Let's now ask of our Racing Board how are the turnovers holding up.
Our current Chairman confirmed the first six months were on track. We have of course had the last ten years of being encouraged to believe we were on track. In fact, we were told the significant changes that drained our equity were the future-proofed investment that would lift us out of the abyss that was drowning us. So, am I holding RITA to account for this year and my predictions for the next six months? That wouldn't be fair would it, excepting to say apart from John Allan bailing out, pretty well all of those who should be held accountable for our current position are still there.
Would it have made any difference had there have been changes? Who knows, but we do know it will be very difficult for the Board Members of Rita to turn the ship around when the rudders are rusted in place.
So back to the beginning, with the best will in the world, the efforts of both the select committee and those who have taken the time to present will put no more shekels up for grabs.
Surely you will ask it can't be that bad, well it probably is and possibly needn't be. You see this whole debate is about money. About who shares the largesse of the result of a 2.5 billion dollar turnover. I see the Rugby Union supported by other sports are unhappy with the distribution method. Just for clarification, our TAB acts as an agency on their behalf, they have no other rights if unhappy let them seek a better deal. But we need to be vigilant or a politician will see more votes in sports betting and believe their case. Perhaps it is time to dig into the past and establish just how the TAB was established, a strong and rightful position for the codes would shorten up a lot of debates. Back to the money, the Messara Report suggests strongly increased stakes results in increased participation. This is all about aspirations, most horses will never pay their way but if you are and want to be involved you want to believe a win is worthwhile.
My numbers at the start are not encouraging, they are though on the mark.
What am I trying to say, get the legislation passed, get the right people in place. But if you want improvement, expect REAL CHANGE. If you can't cop it then we, including the well-meaning select committee, have wasted a lot of time and, dare I say it relationships.
Cheers
G
P.S., I had completed and forwarded my corner before I went to Matamata Races. Why I went who knows?!! A six-race card with 51 starters. One beer in the Waikato Stud sponsored bar, just to listen and be entertained by renowned historian Steve Lindsay.
Then on leaving, I wandered past the TAB broadcasting van. The young lad smoking away the day informed when asked that he wasn't sure if there were 18 or 20 there as the broadcast support team. Stunned I returned to the bar to let Lindsay know why we were going broke. Now I'm not sure what is or should be involved in presenting the media requirements so left Steve, incidentally one of my two readers to stretch his accounting and an inquiring mind to dwell on the economics. However, my curiosity as I attempted to again leave and again was piqued by not one support brand new truck but four. Then there was the van!
Another trip to the bar, this is the fodder Steve feeds on.
I don't have the turnover numbers but would be surprised if it reached half a million. Or a gross margin of $90k, the stakes were $70k, the support crew would run out at $5k, then the trucks. My understanding is on Industry Days, clubs are paid a fee – any way you get the picture.
Then to cap it off, Te Aroha's Friday meeting has been called off due to insufficient nomination. Well, I won't be annoyed by the broadcast crew. Mind you they will still be somewhere. The trickle-down to owners will run at a similar tempo to the current rainfall. It's a parched future.
Recent News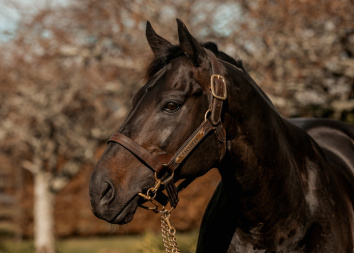 29 September 2023
Stayer runs rings around rivals
Five Rings stamped himself as a stayer of rich promise at Benalla on Friday afternoon when he made an impressive middle-distance debut. The Mick Price and Michael Kent Jnr-trained son of Savabeel doubled his career …
Read More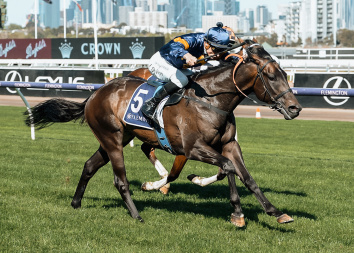 24 September 2023
Wolfy goes to another level at Flemington
Tivaci's gifted son Wolfy continued his progression in Melbourne on Sunday afternoon when he accounted for a competitive line-up of three-year-olds over 1420 metres at Flemington. The Nick Ryan-trained Waikato Stud graduate had been a …
Read More