Garry's Corner – 11 May
11 May 2018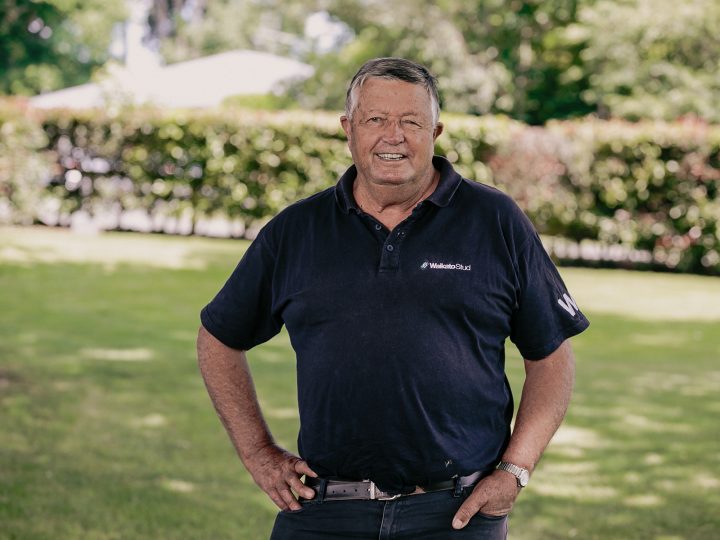 Well, what else to write about but the loss of mate Pins. It was 1983 when we made the step into the so-called colonial bred sire prospects with the purchase of Centaine. It wasn't easy with only 42 foals in year one followed by 33 mares the following season. Fortunately, his purchase price of 400k was manageable between Te Pare and ourselves with support from other shareholders, the shares rapidly escalated with his performance to where in 1987 we turned down 6million.
So much for the knockers. Mark identified Pins after witnessing his third win in a row in the Australian Guineas. I was left to do the deal over the Sydney Easter sale, the opening bid with four well-known studs in the ring was around $1 million. Maurie McLeod was a true gentleman to deal with. He could have had the time of his life running a Dutch Auction, no not Maurie's style he committed to making a decision at 5 pm on the Thursday at the completion of the yearling sale. I came across him during the day offering $1.1 million. It could have been a risk, however, at the appointed time Micheal Otto sought Mary and I out, confirming we had a deal.
This news travels faster than an Australian bushfire with Stu Ramsey chasing it along. My first comment, face to face from one of the other interested parties questioned my sanity with the confident statement of why did you pay that we could have done the deal for less. So, I responded, who has the horse? We do. Subtly of course. This was followed by a prominent NZ breeder and market player with this horse is of no use to NZ and will do nothing to enhance the NZ breed and so on, we have heard it all before and will again usually from those who may occasionally put their toe in the water with a stallion share but never their balls on the line.
This was a horse we could kick off at 9k and fill, we didn't need to syndicate and didn't. Our mates and major supporters were offered and grabbed a position. The rest is history. To those knockers, and they won't have forgotten or if they do l haven't, try the market now, test those testicles at today's price!  He has been a great asset to the advancement of the NZ breed and will continue to on the performance of his broodmares.
Last week we were graced with a visit from the Newgate team. It was a pleasure to have them with a good time had by all. I understand this was an initiative of Bruce Slade. Those of you that know him, confidence exudes from every pore, and so it should, if from the collection of athletes they are giving the opportunity if nothing arises god help the rest of us.
What did we learn from them? Well, they are brave and clearly have access to financial support needed to compete in the overheated colt market. Could or would we do the same? No, our market is very different. Anyway, it's not unusual for us to venture across the Tasman and return wondering where we may have gone wrong. We get over it the next week when we wander around in lush green high protein grass, enjoy watching our young horses thriving with them agreeing this is as near to horse heaven as you can get.
Mark Webster saw fit to refute claims of any softness in the so-called middle market at the recent No longer Easter Sale. I wasn't there but I believe a sale that is promoted on the strength of a number of million dollar plus sales is skating on thin ice. Perception is a subtle tool. Racing survives on the backs of the ordinary blokes, this is a difficult balance, maybe it starts with the expectations of the progeny of 40 m plus stallions. I mentioned last week my visit to the now-defunct July Sale in Kentucky. Why is it defunct? It's not hard to work out. It's every breeder's dream to kick such a goal, it should be every breeder's aspiration firstly to breed a racehorse to be proud of, we need to keep our feet planted on the same ground as our owners or there is no money for anyone. For all that I suppose the market is the market. Let's see what next year brings, after all, we don't start the merry go round for another nine months. Cheers.
Recent News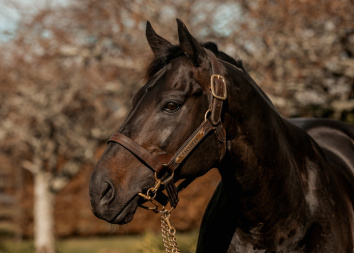 27 November 2023
Savabeel 3YO makes impressive debut
A well-related son of Champion Sire Savabeel made the perfect start to his career at Kilmore on Sunday afternoon. The Trent Busuttin and Natalie Young-trained Interlinked made his debut over 1450 metres in the hands …
Read More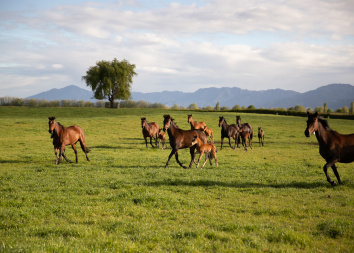 25 November 2023
Rudyard powers to Pukekohe victory
The Tony Pike-trained Rudyard produced a storming late finish at Pukekohe on Saturday afternoon to account for his Rating 65 rivals over 1600 metres. The son of Charm Spirit had finished an encouraging fourth when …
Read More