Garry's Corner – 12 July, 2019
12 July 2019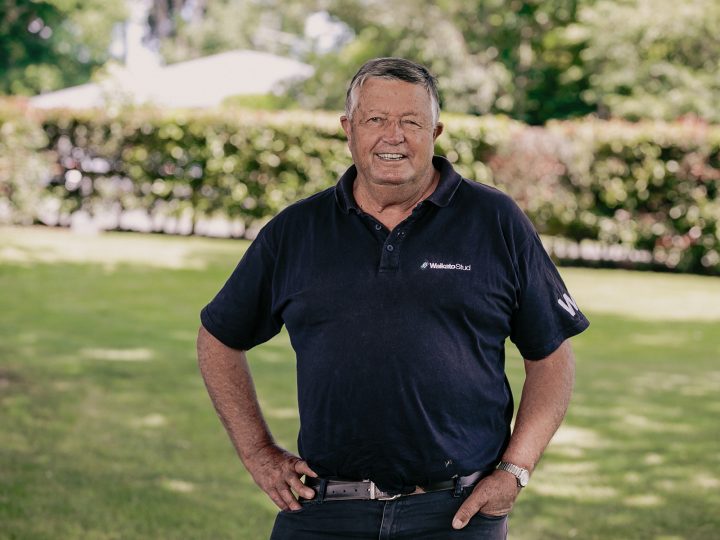 What a week of sport, the Crusaders final success against the valiant Jaguares, Wimbledon in full swing, as always the Poms have a great knack of running an event. As I am writing this prior to the final I am able to salute an intriguing semi-final of the World Cricket Cup. Cricket is not my strong suit, I played tennis as a result a communal tennis court adjacent to where we lived. We Chittick's the offspring of hard working market gardeners were required to work after school and on Sunday mornings, hence no time for cricket. In the summer we had a street tennis challenge, a ladder where you could challenge the one above you to a six o'clock match. The ladder was open to all ages in the street so some interesting match ups. I was top of the ladder, otherwise, I wouldn't be telling you.
My main claim to fame was the Lower Hutt schoolboy champion at Mitchell Park. However, my sporting prowess was never going to elevate me to any greatness so I reluctantly gave Wimbledon, The All Blacks, and the British Open a miss. Perhaps that's the allure of the Thoroughbred, the ability to participate from the stand, enjoy their excellence, blame the jockey, question the trainer, a fruitless exercise with his, or her pocket full of excuses at the ready.
So what was today's radio sports news all about, saturated with Black Caps remarkable win over the world number one Indian Cricket Team, so it should be, it was a night of sport and drama second to none. I hit the pillow at 2am, a smorgasbord of Cricket, State of Origin League, interspersed with Dokovich on Centre Court. Mary retired defeated, managing the channel surfing is a rare skill confined to men only, as a tired spectator, she wasn't sure who was winning what. But back to Radio Sport, more than once the wagering featured as a newsworthy feature. Is that good, possibly, but I will spend some time next week isolating the turnover, but more importantly the margin. You see when John Allen took the time out to visit Waikato eighteen months ago I raised as always, what's in it for us, sports betting
then, he said, the gross margin was around eight percent, with costs of four percent, a then fifty fifty split with whatever sport left us, racing that is, with two per cent.
Now I believe the world fixed odds margins are being competitively squeezed. If so, let's say a gross six percent margin, unless there has been a dramatic improvement in cost management, something that is not their strong suit, then we could be arguing over a two percent margin, one for them, one for us. Arguing did I say. Well there have been strong representations from various sports demanding the lot. Well why would we spend Seventy Years developing the customer base and brand, accede to their demands for Board representations, for little return. On the other hand if the margins are that tight I would cut them loose, pay a nominal fee for the events we may benefit from, after all we don't have exclusivity for their product. As I have repeated be careful changing Legislation of what you wish for. The talk back radio has had more than its share of The uninformed on the subject of Virtual Racing and our use of Poker Machine money. In this current nanny state environment nobody seems to understand a number of us still prefer to make our own way in life. I am not a Poker Machine wagerer but I can guarantee you shut down, prohibit any of our choices we will find a way. Poker machines are without a doubt our biggest competitors, but as our Minister said the other morning there is a marginal level of skill wagering on a race, generally they are not the same people pressing the Pokie button. For all that, restrict their availability those people will still satisfy their need. Leave them be, let them make their own decisions.
I have not in the past been a political commentator, but we, who believe in our right to choose are watching an unusual conundrum. We are indeed lucky to have NZFirst reining in the nanny states socialists aspirations. The conundrum is of course they wouldn't be in Government without Winston. Then you and us, my five readers, never believed how morally a minority party could ignore the Country's 46% who definitely did not want to be Governed by the collection of dreamers both Green and Red. Now you are not going to believe this but I attended a NZFirst branch meeting last week at Mt Maunganui, no I am not a member, but one of my beach combing acquaintances insisted I attend. Clayton Mitchell, the list member you all remember, of course, you do, don't you. You should when I questioned him about the abolition of the 90 day trial period to assess or otherwise the possibility of retaining some as permanent employees, he proudly reminded me he was a champion of employment opportunities, so he was, encouraging his customers to throw the resident midget down a well oiled canvas in his bar. I told you they are small thinkers.  Cheers G
Recent News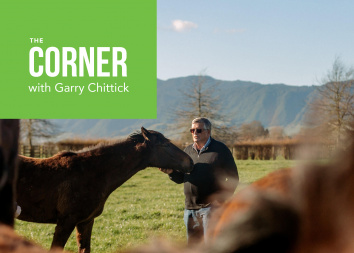 7 June 2023
THE CORNER WITH GARRY CHITTICK
Well, I attended the recent Entain presentation on their way forward. In essence, it is simply that they will do it better. Their technology, we are told, is the best, sad about the platform that …
Read More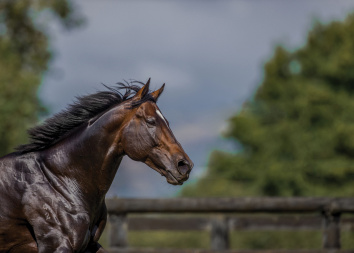 6 June 2023
Smart ride brings out best in Tivaci's son
A canny ride from Billy Egan guided the well-bred Do I to a second career victory when he wassuccessful at Seymour on Tuesday afternoon. The Michael Moroney-trained four-year-old settled three back on the fence and …
Read More