Garry's Corner – 12 October
11 October 2018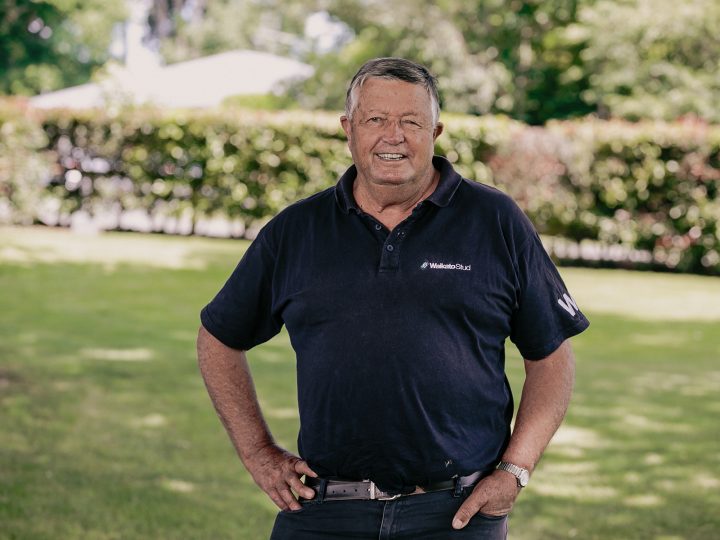 The wonderful world of racing. The day at Hastings was a day to enjoy, the weather had a bit of a bite, but the patrons were there to enjoy both good racing and good company. I have so often in the past said not just racing but the world of the horse brings together a cross-section of all ages who are never disappointed by the magnificence of the animal.
We at Waikato Stud were asked to be part of a publication as were many others, recording photographically the many breeds who are so much of the New Zealand culture. When in Argentina 4 years ago I was told across their many breeds they are home to 1 million horses. Can you imagine the required community involvement to not just ride but maintain in good health such a number. I doubt anyone has attempted to record our total involvement here but from the kid's pony to the thoroughbred, stock horse, trotters, show horses I think we would be surprised. The publication, which I have not yet seen, may answer the question, if not it will certainly surprise us with the breeds many of us will not have come across.
This book commissioned by Massey University is the work of Deborah Coddington and the famous fashion photographer Jane Ussher. Deborah assures me if she dies tomorrow she will be happy to have been part of this book, considering it the pinnacle of her publications, well considering she cut her teeth on the Little Red Schoolbook it will certainly be different. We at Waikato are proud to host the launch next month. This is a long winded lead in to my concern about the general angst in amongst us at present. This angst is not confined to our interests, the focus on agriculture seems symptomatic of the lack of empathy between town and country. We will be foolish not to put a stake in the ground before the impositions across the board make it impossible to for us to function. So, back to Hastings, the win of Savvy Coup brought together all of the elements I think make our sport so special. The owners Jim Bruford and Ray Coupland combined their interests to provide horses to support both Sth Island Racing and their mate Mike Pitman. Both Mike and Ray have had health issues, with Micheal having surgery for bowel cancer Monday. You can understand why the emotions were difficult, including mine to manage after the win. Their intention is to race Savvy Coup and take on Winx in the Cox Plate. They know what they are taking on, Micheal will be ten days out of hospital, being there will be a win in itself.
Our day was pretty good, to breed a Group 2 Guineas Winner, Group 1 2000 mtr weight for age winner on the same day is why we persevere. By now you two will have read we have added to our broodmare band. Bonneval is not only a dual Oaks winner but the winner of a further Grp 1, Grp2, Grp 3 amongst her seven wins. Her pedigree is impeccable, these mares are not cheap, and difficult to make money out of but we take a long-term view of developing families which I have said before we get our kicks out of.
The visit to I Am Invincible, we are grateful Yarraman squeezed her in as our vetting in Melbourne indicated she was to close to breeding to get home. She will be home for next years breeding in the paddock with our five other Group One winning mares, I have the mating planned. Mind you I read in Marks press release I mightn't have that much time. Wouldn't bank on it, Mark.
Finally, Weigh In's guest this week Luke Radich critiqued the Messara Report. Well thought out and worthwhile. His view was to operate under licence needed to be a significant advantage over the current administration to warrant such a radical change. I, agree, we need to be very clear what the perceived advantages are. One must assume that both Messara and those that support this change are more aware of the numbers than we are privy to. Is there a need for us to know, well I would like to. To be fair to Allan Jackson who is a supporter of operating under licence, he has been promoting this view for some time. Not just because of the perceived opportunity cut our overheads, significant on its own, but his view that coat-tailing on a larger operation avoided not only the cost but the risk of developing further I.T requirements.
The current assimilation with Paddy Power May confirm his fears if the information was available. Further, the major player in Australia now has all bar West Australia in its stable, this may lead to a single pool for Australia which would be great to be part of. When I first discussed NZ racing with John Messara was January, he was not then involved but when asked would he run with Tab Corp given the opportunity, he said I would grab them with both arms and not let them out of sight, I then asked if he would run with Paddy Power he replied Well we didn't . So it is as before a matter of choice, if the advantages of race fields, betting duty reduction and better management provided a better return we may still be making a choice. Food for thought. Cheers G
Recent News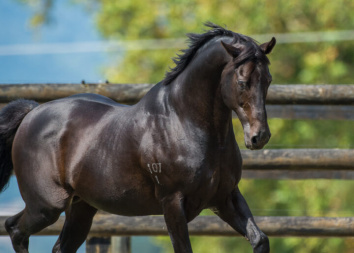 17 August 2022
Savabeel's son a smart winner
Savabeel three-year-old Aban landed an early winning blow when he posted a tenacious victory over 1350 metres at Ipswich on Wednesday afternoon. The David Vandyke-trained representative had finished runner-up in his Sunshine Coast debut at …
Read More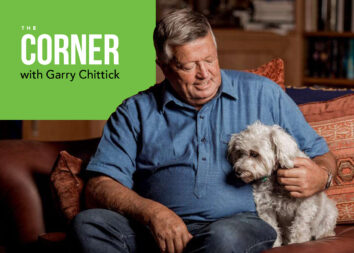 15 August 2022
The Corner with Garry Chittick
We have had a reminder this week of the risks our jockeys are exposed to. The death of Taiki Yanagida, a young man who chose to learn his craft firstly in Australia then under the …
Read More