Garry's Corner – 12th January
12 January 2018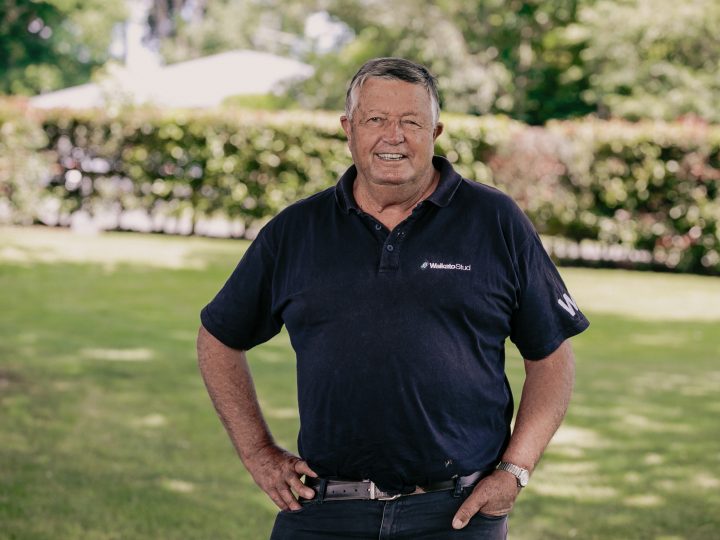 You know, in the horse game there is always something to look forward to. Currently, we are into the sales series and we at Waikato have had groups, pairs and individuals through. Some are happy to share their thoughts others are secretive, cunning we've seen them all over the years. The remarkable thing is they are always right. We emphasise to our presenters to say little, listen a lot and always agree with them. Usually, because we have such a large draft our parades finish late in the afternoon which leads to post parade hospitality. This is the time to be doubly humble, to nod wisely and agree, it's hard to do, we have been doing this for 40 years and of course followed the growth and development of the current crop from birth, what could we possibly know?
Anyway, no two ever see the yearlings the same, hence the viewer that gets under your skin will be more than compensated for by the number of good judges. Tom Lowry Snr of renowned humour says of horses if you spent your time trying to find what you like about the horse in front of you, rather than what you don't like you will get far more pleasure out of your day out. We are offering 120 yearlings, we had a couple inspect our draft a couple of years ago when I asked did anything catch your eye the response was nothing! Nothing, out of 100 premier sale horses, if it was our sires, why come? You're not going to believe me but I said nothing, mind you I had to keep my mouth shut to prevent any spillage from my perforated tongue.
Not so far this year, the draft would be well judged in any sale. No, my intellect and patience have been tested only during the post-inspection lubrication where surprisingly horses have rarely been discussed. Certainly the plight of NZ Racing has resulted in some remarkably simple solutions, on these subjects, I am allowed to be unrestrained, generally, I play devil's advocate after all most of the profound views one hears on nights such as these I have debated a thousand times. On these subjects does that make me a know it all? Not at all, but I do know more than most of the so-called new lubricated new ideas. On one of the more recent nights, I thought it appropriate to upgrade the quality of our offering, this led us into the cauldron of subjects my mother advised me to steer clear of. Religion, immigration, politics, racing administration with little time for the reason I was entertaining them. Now these learned men, whom I will run a sweepstake for you, my two readers to identify knew EVERYTHING about EVERYTHING. You know it was a good Chardonnay that encouraged this broad debate, I dare not imagine what I may have learnt had I produced the hidden reds.
Religion – there was a split vote as to its use, credibility, the parting of the Red Sea was better not to go into in depth as parted there would be no depth. Immigration should be barred now we have got our ancestors through the gate, not a clear result to this debate clearly the likelihood some of us having to work to fill some the labour shortages encouraged some fence sitting. Mind you if you are selling Real Estate at an average of 5m a unit you are a strong advocate wealth ranked migration, send them to the horse sales and I for one will jump off the fence. You can these were serious matters.
Winston, our deputy prime minister was the subject of much debate, nobody questions what he did for racing when he last had the opportunity, and we are now like kids around the Xmas tree waiting to see if Santa Peters is real or a figment of our dreams. Bill English and Nathan Guy received the dousing they deserved. The two of you reading this will have worked out Winston and his band of merry people were elected to no seats and are pulling the strings based on only 7% or 180k of the vote. Under 5% no Winston, racing's support probably got him over the line. Now you would think English and Guy would have worked this out, we did the other night, so mum politics should be avoided but to be fair Jartaxer never rated a mention.
Now solving racing's problems had Trentham subdivided, Avondale shut, Dargaville, where the hells that? Waipa grazing dairy heifers, what about Te Teko? mine it for sand, keep Taupo, Woodville is quarantined by no access, shut it down. Cut the South free they think Queenstown is the only attraction in NZ they can run snow sleigh meetings with red skirted sleigh drivers. Sack the Chairperson, Chief Executive, make Racing Trackside One Gallops only, all of this and I didn't pass an opinion, frustrating but I am learning.
I started this corner suggesting something is always either happening or about to happen. Mating, foaling, sales, racing all mixes into great company, I wouldn't miss it for quid's. Those of you, and there have been quite a few I have listened to without a fight in the last couple of weeks and you know who you are, be prepared for post-sale debate, I'll be ready for my turn. Cheers. G
Recent News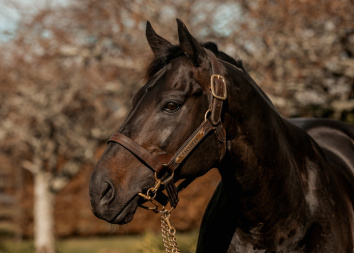 29 September 2023
Stayer runs rings around rivals
Five Rings stamped himself as a stayer of rich promise at Benalla on Friday afternoon when he made an impressive middle-distance debut. The Mick Price and Michael Kent Jnr-trained son of Savabeel doubled his career …
Read More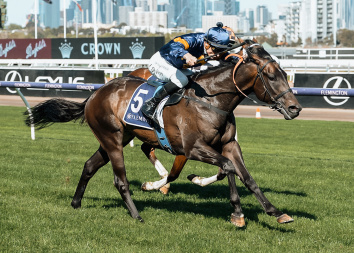 24 September 2023
Wolfy goes to another level at Flemington
Tivaci's gifted son Wolfy continued his progression in Melbourne on Sunday afternoon when he accounted for a competitive line-up of three-year-olds over 1420 metres at Flemington. The Nick Ryan-trained Waikato Stud graduate had been a …
Read More