Garry's Corner – 14 December
14 December 2018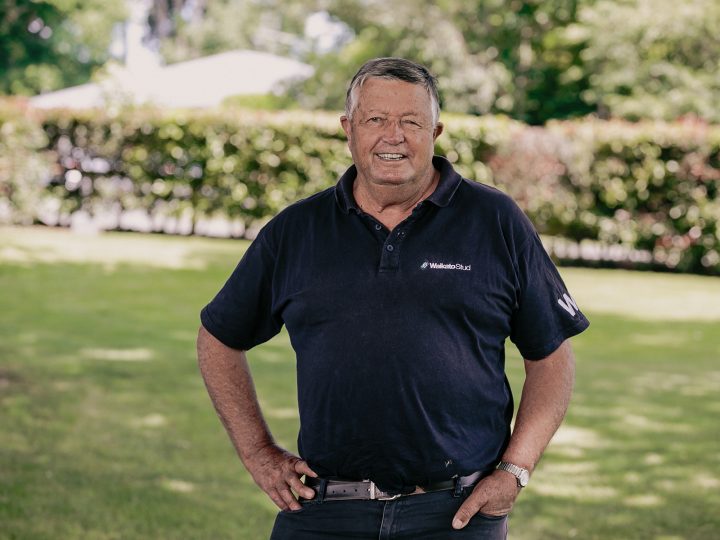 Well, I have returned from Hong Kong, a hive of commerce, 6 million people jammed in an area twice the size of Lake Taupo. A billion people just over the border, China with a growing middle class, generating millionaires daily, billionaires weekly. You have got to be impressed. They love it, love the mass of people, love the deal.
Business is their life. We are lucky they love the gamble, horse racing in Hong Kong is the legal outlet to satisfy their need. Wednesday night at Happy Valley, very average horses, 1.2 Billion turnover, roughly 220Milliom NZ.  Statin Sunday, a mere 1.6 Billion, 280 Million NZ. Not a bad couple of days.  We are an important part of their market, the NZ horses are durable, sound, the Jockey Club make sure we are part of their buying program. These are purchased to be reoffered at auction, I won't dwell on their owners permit policy, it would take all day suffice to say the Club does pretty well. Individual buyers are very much in the hands of trainers and agents. They are not big numerical buyers but as seen at our recent ReadyTo Run they are prepared to pay for those they choose. The success of the locals winning all the invitation races was a great result not only for them but us also. Beauty Generation's mile performance was stunning, NZ bred not only him but a further two winners, a third of the card. More importantly, Waikato Stud bred Regency Legend by Pins won impressively at 16 to 1 for Mr Wong of Regency Bloodstock. Mr Wong recently purchased the Savabeel, Lady Chaparral colt from Waikato for 500 k . Let's hope the 16 to 1 went a long way to settle the account.
Is it worthwhile making the effort to attend, if you like top class racing this is the best they have. Apart from that our Australian cousins are there in force, a NZ antidote is required. So we now have a Ministerial Committee, we were expecting RITA  a body with some teeth to have a crack at advancing the Messara report. This group, and wish them the best, is there to dissect the Messara report and hopefully the activity of the Racing Board. One hopes they don't suffer from indigestion, the constant regurgitation of the offering won't improve the taste of what needs to be done. Let's once again address the progress. We waited with baited breath for the first of the statements from the Messiah the racing fraternity voted for Winston! The Karaka Sale complex went into freeze down while we listened. Inspiring it was not, but as our perceived only hope some read more into it than others. Brian deLore interviewed John Messara, what do you know, our Minister determined here was our man. Lucky we were, for John to give not only his time but the support of others was a magnanimous gesture. The report was tabled. Not only did John not hear from the Minister neither did we. A very important we, we are the industry being played like a fish on a light line. Never mind the wait was worth it, Winston was at his best at the launch of the document, for those of us who can remember Billy Graham it was like the reincarnation, Billy preached come to me and you will be saved. All those poor buggers that believed him are buried. I fear the same will happen to us. The  Board, he described as dead, well we all agree dead they are but unfortunately unlike Billy's followers not buried,
There will be a RITA, appointed four people who will have the authority to impose their decisions upon the existing Board, activating the Messara report. John may well be part of this group Hallelujah we are on our way. Much speculation as to the composition of RITA, Winston said I am sick of people with no skin in the game, this will change! It has, we now have a committee, one of the five has skin in the game, one has racing administration experience, thank the Lord, the rest no matter how well qualified have less skin than a rice pudding. Does it matter, who knows. Who is really holding to account the walking dead, their optimistic annual report should have us dancing on the tracks. Why isn't it, because every projection they have made has not been met. But how will our new committee help. It will report on how the act can be made fit for purpose, unlikely to have any immediate effect on our current direction.
If lucky next June may see the Act before Parliament, I can tell you now don't expect an unchallenged result. The Greenies will question our right to any gaming dividends, our level of political support will probably require National to help any change to the act. Unlike the Billy Graham disciples, National has difficulty in seeing the Messiah as a worthy preacher to follow. I could go on forever but the two of you should by now have worked out, if lucky 2020 may be the start of change. Just as well when we all froze at Karaka we didn't hold our breath or we would all be with Billy Graham's believers. Cheers G
Recent News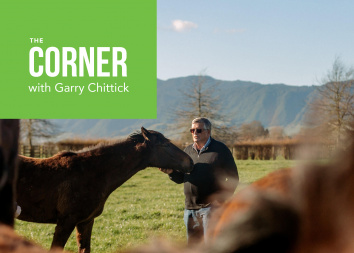 7 June 2023
THE CORNER WITH GARRY CHITTICK
Well, I attended the recent Entain presentation on their way forward. In essence, it is simply that they will do it better. Their technology, we are told, is the best, sad about the platform that …
Read More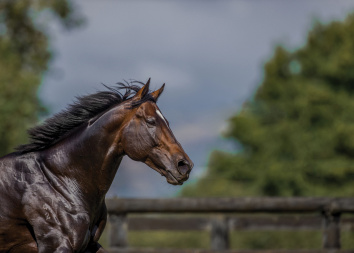 6 June 2023
Smart ride brings out best in Tivaci's son
A canny ride from Billy Egan guided the well-bred Do I to a second career victory when he wassuccessful at Seymour on Tuesday afternoon. The Michael Moroney-trained four-year-old settled three back on the fence and …
Read More