Garry's Corner – 17 May, 2019
17 May 2019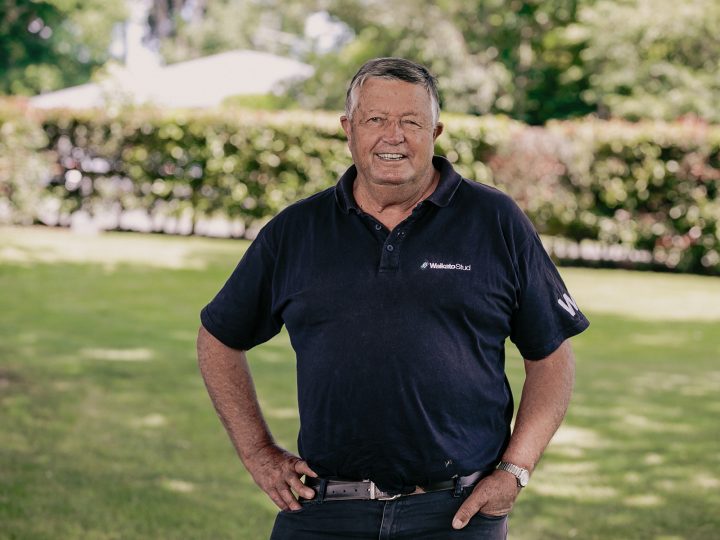 Well, here we go again. Now is when we start to consider where we will mate our mares. This is a challenge but also fun, over the years we have multiple experts who with the aid of breeding programs giving not only us but many of our clients the benefit of their wisdom.
The late Jack Glengarry sold his advise under the banner of the Tessio Breeding Program, it was fun and for a period we had 40% of our clients who would request a Tessio mating. We would oblige and email the resulting printout, the mare owner would respond requesting our opinion. Needless to say, if the recommendation was one of our sires we would show the appropriate enthusiasm. If not one of our sires we would naturally question the validity of the program.
I attended a horse expo at Ellerslie when approached by a very earnest woman who asked if we had such a breeding program, I have, she said run my mare through another breeding program the result of which comes up with a perfect match to Pompei Court, I agree was my response. She became very agitated suggesting I was not taking her seriously. Well, I said I am unlikely to arrive at a different result, therefore, missing out on the service fee. Needless to say, I never saw either her or the mare again.
We understand the mare owners passion, those very important to us owners of one or two mares it is a reason to be involved, the challenge of producing an above average racehorse. You note I said racehorse, one needs to be strong when choosing a consort for your precious one. The pull to breed for money is hard to resist, after all, we all need money, also the sales results are there for all to see. A good sale replenishes not only the bank account but the ego. Still short turn gain to avoid pain should not be the reason to use a sire if you want to be in for the long haul start by imagining the winners' enclosure, the black print, then the financial results will follow.
We at Waikato are very much type breeders, we are very conscious of how our mating will represent the breed. Remember like leaves like, when I first started my neighbor was Ian Macrae, he was the breeder of Leilani and many other open class racehorses, he also ran an Aberdeen Angus stud on his visits to our stud he would drum it into me, buy a horse with a fault, breed a horse with a fault. We, in the stallion business, are doubly conscious of this maxim with our selection, such a horse may cover over one hundred mares, the mare may dominate avoiding a sires fault, but I can guarantee you there will be more who will not. Of course, there are sires who despite transmitting conformation issues have produced top performers but it is a hard row to hoe. So, look at the history of the horse, temperament is important, regardless of the sires favourite distance the ability to quicken is paramount.
Outstanding racehorses who achieved success by grinding out the finish rarely succeed. Finally, I have said before in my corner, various racing nations have evolved breeds that suit their racing culture. Either of the two of you readers may have been to the Derby at Epsom, this is not a designed racecourse, it is a shaped track following the terrain of what was no doubt a couple of farm paddocks. They are very brave horses who have handled the track and distance, but they have run a lot further than the equivalent 2400 metres at say Flemington. The Kentucky Derby Run on dirt over 2000 metres is a totally different tempo to our racing with the early sectionals faster than the final metres. France have recently reduced the distance of their Derby to 2100 metres reflecting the dearth of 2400 metre three-year-olds, usually, as is a great deal of their racing on heavy tracks. And so it goes, the important criteria for your mating should reflect where your results are going to race. Remember like leaves like!
It was pointed out to me the other day the Dewar Trophy for our leading Australasian earnings by NZ based sires is headed by Savabeel followed by O'Reilly, Pins then Ocean Park, probably never been done before by stallions based at the one stud, then again they reflect my previous comments. Another little note of interest, the currently sprooked leading sire of two-year-old winners needs another to catch our old favourite Centaine, his thirteen two-year-old winners from his first crop were from 39 named foals. That was a year to remember.
This Corner has been written on Thursday so a day before Winston addresses the racing fraternity at the Karaka Sale. I could and probably should have waited to comment on his pronouncements, never mind next week will give me time to let my hair down and rejoice our future. Let's hope he has the right people on the RITA Board otherwise our wait will have been in vain.
Book your mares in, life will go on regardless of the deadheads currently in charge, there are too many good people to allow the further decline of our sport, in the end, someone will take control, she'll be right. Cheers G
Recent News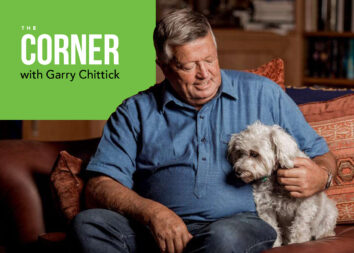 15 August 2022
The Corner with Garry Chittick
We have had a reminder this week of the risks our jockeys are exposed to. The death of Taiki Yanagida, a young man who chose to learn his craft firstly in Australia then under the …
Read More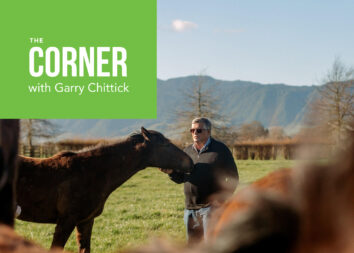 5 August 2022
The Corner with Garry Chittick
Well, another year of racing over. The excitement of a new season, new crops of age groups, you've got to be enthused – if not, why be involved? Our involvement covers all aspects. We invest …
Read More