Garry's Corner – 18 April, 2019
18 April 2019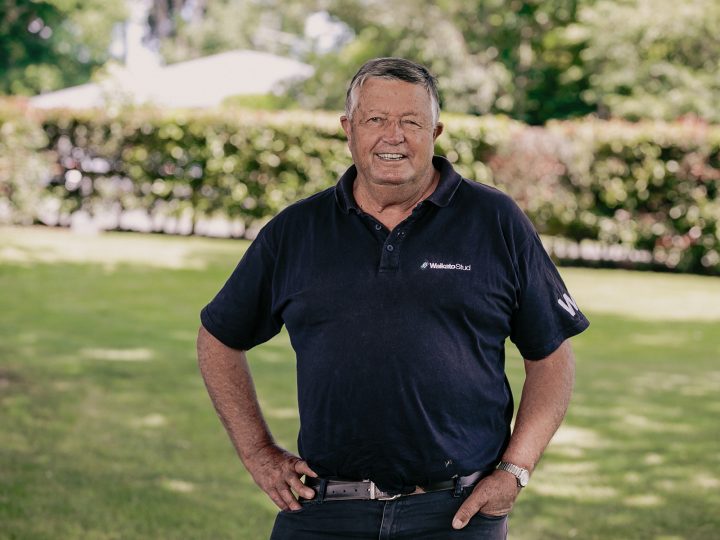 I said last week what a week we had ahead of us. The lead up to the Winx farewell was, of course, the Inglis Easter Sale. This years catalogue was compressed offering only 400 yearlings in what really is the grand finale of the years selling season.
When we consider an annual foal crop of 17,000 bred in both Australia and New Zealand one would expect a premier sale should and does offer a compelling reason as a buyer to be there. I am not a buyer and this for the first in many years that Waikato was not a vendor I, therefore, chose not to be there. This was not an easy decision but probably reflects after many years a touch of sale burnout.
In hindsight I regret not attending , I think a good dose of Aussie positivity which the sale reflected could have inspired not only me but NZ breeders that the excitement of being a breeder is worth the effort. The much travelled sale attendee Rick Wylie on return over a cup of coffee summed it up " the overriding chat pervading throughout the week was, aren't stakes great, isn't it fantastic that you can spend a million today and syndicate the colt next year for 40 m, look at all the exciting new sires, look at all the new money".
Why wouldn't you want to be part of it. Well, why wouldn't you? I suppose the other 16,600 foals that never had the opportunity to be offered and will more than contribute to the success of their racing carnivals may feel a little miffed. Perhaps the challenges Queensland, Sth Australia, West Australia and Tasmania where the sale result just witnessed if dependent on them would have reflected their challenges. The resulting success of these high priced animals as always doesn't bare scrutiny but the odd Autumn Sun is enough to stir the adrenaline,  I have experienced the thrill of spending more in two minutes than makes sense. I can tell you the following weeks self-justification tapers off when you realise the only one that cares is the vendor. The new money is always a source of intrigue, on a quick perusal of sale results you will not be surprised to see the current strength of the sale was very dependent on money from both Hong Kong and China, based on the names I could identify it was no less than 50 m but it will be considerably more with the trainers and agents signing, I wouldn't be surprised if 50% of the result can be attributed to these two countries.
That's great if they are new players even better. So Rick you are right it's a great place to be if just for the pure theatre. The interstate competition between Racing Victoria and Racing NSW is in itself part of the excitement, they are two of the most successful racing jurisdictions in the world, to compete you could say is silly, far better than wallowing in the comfort of combined lounges toasting each other's success. But, remember the plight of the others, Queensland stakes ok but bogged down with integrity issues, West Australia with its TAB up for grabs why to try to improve the returns to owners, Sth Australia has just reduced stakes and Tasmania has never been recognised as a state of any racing significance. All in all what about us, well I suppose we are the average of those four. If we hold our breath any longer awaiting the MAC committee we will suffocate. Just as an aside the mares bred in Australia appear to have stabilised, the upcoming Broodmare Sales you will see some extraordinary money with people scrambling to be part of the 400 at Easter. Here, well I don't know, yes I do, in the last twenty years our foal crop has declined over one third , ironically it is the lure of being involved in Australian racing that sustains our aspirations. So it should, once again over the so-called Championship where the cream of the crop compete for 8 Group One Races, as always, we bred more than our share. Two out of eight is less than previous Championships but it is still 25 %. Take out the couple of  Two year old and sprinting Group One races and our Doncaster and Oaks are very significant. We need to enjoy being involved, we need a touch Aussie optimism.  Have a good Easter, by the sounds of it you may return to a Capital Gains tax , only to be superseded by the exposure of the MAC Report with dramatic increase in returns to compensate the Governments grab. As always be wary of what you wish for.
Well just as I was about to sign off for Easter all in the space of half an hour the Labour-led coalition announced no Capital Gains Tax. Like her not you have to hand it to Jacinda, she has in the last month shown admirable leadership under very difficult circumstances. Now she has shown political pragmatism we didn't expect of her. In one concise movement, she has emasculated Simon and the National Party leaving them with little or nothing of note to build their opposition platform on as a lead into the next election. One wonders if our Racing Minister hasn't played a wonderful hand, stirring our opposition with great dexterity then enjoying his moment of subtle glory.
For all that, don't take your eye off the ball, the politics of envy is ingrained in the majority of the coalition. Then low and behold the publication of the MAC report, I have quickly perused the 123 pages. The committees brief was to interpret the Messara Report making it suitable for legislation. Firstly it is difficult to get a grip on the multiple new committees who will report to this committee, who will supposedly set RITA in motion who will oversee the creation of Wagering NZ, a new NZ Racing Board, Oversee a change in the functions of our three codes. Do you follow all of that, I would like to remind you we had two such Boards, I was Chairman of one, the then TAB operated rather similarly to the current board without interfering in the running of racing as they see fit to now. The reason we chose to merge the Boards was to give the stakeholders, the codes, the opportunity to run their business for themselves. To be honest this should have worked, certainly as well as what appears to be the intent of the direction the proposed legislation. You know, there is a proposed audit as there should be, there is a proposed stress test of outsourcing as there should be, the Club rationalisation has been around forever and both the codes and this committee really have no acceptable solution so another subcommittee. These issues are the core of our ongoing frustration. We lost control of our destination, it may have been legislation, it may have been personalities, so if we are not careful we will just be moving the deck chairs. If you have the time read it over Easter then since it's an appropriate time Pray. Cheers G
Recent News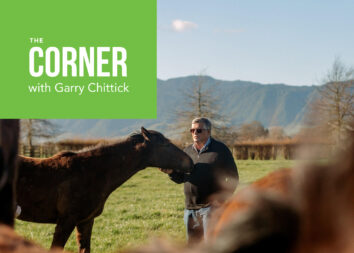 5 July 2022
The Corner with Garry Chittick
The five faithful readers will be conscious that The Corner does not dig into the politics of our powerful country. Until now. You see, we six, me and you, will have gone close to cardiac …
Read More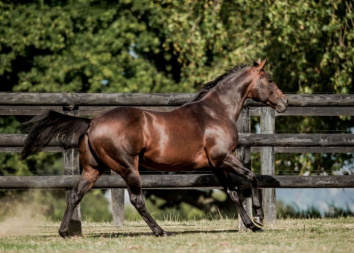 5 July 2022
Ocean Park's son a Cup contender
Bold Contender will make his next appearance in black-type company after continuing his winning ways at Grafton this afternoon. The Waikato Stud-bred son of Ocean Park completed a hat-trick of wins with a strong staying …
Read More