Garry's Corner – 18 January
18 January 2019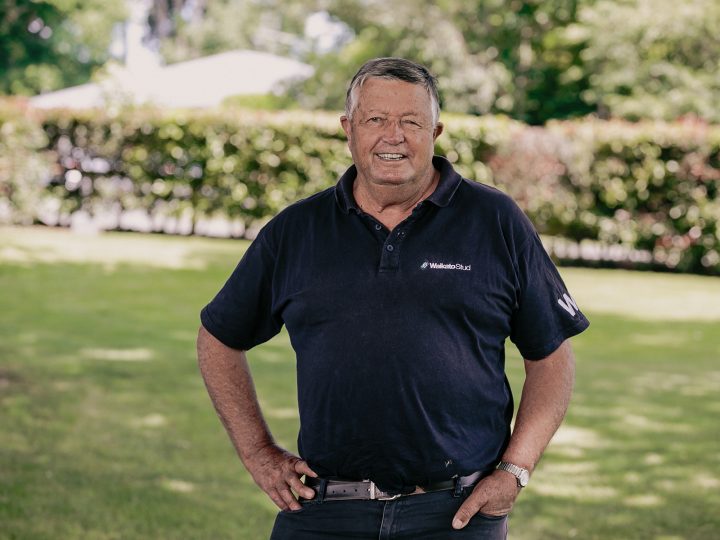 Here we go again, the annual trek to the Karaka Sales. The planning required, the cost, the effort of all concerned. Our key staff along with Pip and Mark start this process as soon as we have confirmed our sale entries, accommodation for 60 people, arranging their provisions, they need plenty they work very hard. Of course, it's stressful, this is our opportunity to provide for future investment, keeping the cycle going. We are not complaining, life is always about choices, if you don't like it, don't do it.
If you think about it there are very few studs in the world for whom this is their primary income. Of those Australasia has a higher percentage, the advantage of our ability to rear our horses on pasture enables us to manage numbers with significant labour savings. The added advantage of growing young stock in this manner speaks for itself, as do the results.  For all that, girls read no further, the Bull rules the herd. Tut, tut, pretty brave statement in this "me to " world, but just look at recent sales the ability of a stallion to dominate proceedings needs little further explanation. The critics will say, there are too many of any given breed in a sale. You know why because that wants owners want. I must say I have a sneaking desire to support restriction of book size but it won't happen, and if it did what about those that miss out. However, we all still require a buyer. I understand our leading pacing sire this year covered 600 mares, now you "me to" who think this is abhorrent remember the horses relationship was not personal, but imagine marketing the resulting numbers, perhaps our natural mating has its merit, our sires certainly agree. I think!
So the two of you, when you ask to see the draft, 100, have a quick bite, down a red, consider the effort our young people are making. We instruct our staff not to comment when you are concentrating, they are told if asked answer, the two of you who read the Corner are fortunately not the only ones we will parade for, and host over the next week, our caterers knock out 150 lunches a day , I won't disclose the wine account . For all that no amount of b————t will convince someone to buy a horse unless they want it. That's the way it should be. Conversely, we have learnt over the years no two people see the horse in the same light. All the more reason to keep our mouths shut. It's a big 10 days where all our results are there for all to see. As Tom Lowry of Okawa fame says, IF YOU LOOK FOR WHAT YOU LIKE ABOUT A HORSE YOU WILL GET A LOT MORE PLEASURE THAN LOOKING FOR WHAT YOU DON'T LIKE.
look forward to your company, we look forward to chapter two of Winston's epic when he opens the sale again. The last twelve months has flown, if Winston allows the next twelve months of similar progress, the bird will have flown. Cheers G
p.s. Personal congratulations to Morrie and Dulcie Mcleod, it seems like yesterday when we shook hands outside the Inglis Sales arena confirming our purchase of Pins, a true gentleman to deal with . His win with Sir Plush they will savour, Pins 80th Stakes winner and it's not over yet .. Garry and Mary
Recent News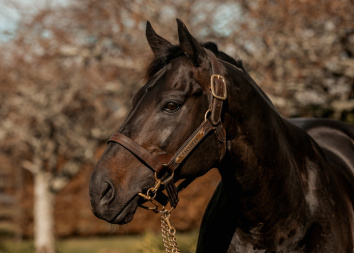 27 November 2023
Savabeel 3YO makes impressive debut
A well-related son of Champion Sire Savabeel made the perfect start to his career at Kilmore on Sunday afternoon. The Trent Busuttin and Natalie Young-trained Interlinked made his debut over 1450 metres in the hands …
Read More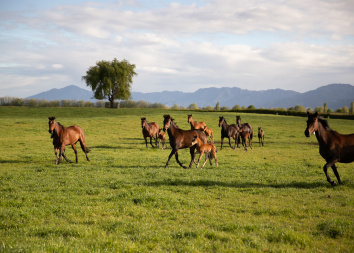 25 November 2023
Rudyard powers to Pukekohe victory
The Tony Pike-trained Rudyard produced a storming late finish at Pukekohe on Saturday afternoon to account for his Rating 65 rivals over 1600 metres. The son of Charm Spirit had finished an encouraging fourth when …
Read More