Garry's Corner – 19 July, 2019
19 July 2019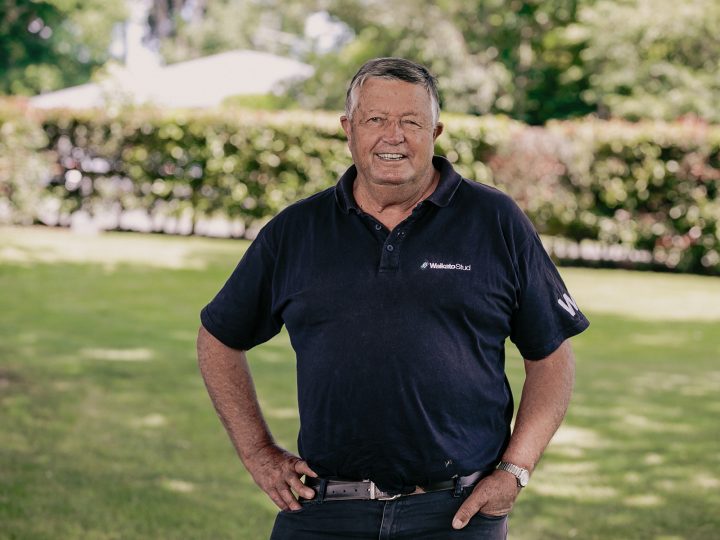 There must be more winter to come. Waikato Stud looks like the Autumn flush, a great colour with an abundance of quality grass. Our neighbors, dairy farmers are already in the midst of calving, I have great respect for our dairy farming community who have a very short let-up between milking seasons, are committed to twice a day in the shed regardless of milk price, weather, and constant harassment from our environmental zealots.
The seasonal wet tracks are to be expected, when I lived in the Wairarapa it was a winter highlight to attend the July meeting at Trentham, this meeting coincided with the Racing Codes Annual Meeting attended by club administrators and their Chairmen hence a great opportunity to get together. It was a three day meet, a combination of Steeplechase, Hurdle and winter flat racing. There was never a shortage of horses, then, as now the so called winter breeds relished the going, two-minute miles were the norm. The flat race performers were seen in following years in the hurdles, a year later steeplechasers. These horses were seldom seen between September and May but were just as important, with most of their owners having a rural background. That, unfortunately, is the change now, these people were horsemen, a generation before the invasion of farm bikes. It's not going to return, apart from all of the above drink driving may along with the aging process may have played its part. Still, we have breeds that are not to be denigrated because of their propensity to produced so called wet trackers, without them no winter racing.
Will the push for artificial surfaces and sand slotted tracks produce winter racing of similar Autumn, Spring quality in some ways I hope not. The artificial tracks will not see the quality horses for any other purpose than fitness in readiness for the spring. Probably a laudable aim, one that will result in the horses aimed at Australian Spring racing leaving earlier. Our 15m investment may produce fields for wagering through winter but I can't help but wonder which horses these will be. The good horses require a let up, the surface will not suit our winter breeds, so as a leading Victorian trainer replied when I enquired as to the benefits of these surfaces " They good tracks for poor horses". I am not suggesting we should not have at least one of these facilities available, with the numbers in work at Cambridge I realise there is a need, but the possibility of three such venues is not sustainable.
I read last week where Racing NSW have a plan to develop a world-class training facility close to Sydney. Now, this does make sense, a Newmarket type of training centre will be very exciting. Upwards of 2000 horses with varying gallops, new Indusry owned barns available to trainers, it doesn't take much imagination to see the attraction to our young up and coming trainers. Unlike our processes here, this is happening, it's real, we need Vlandys here. You know we could do it, and should. This is not Matamata parochialism but I looked at the Matamata Racecourse last week and thought if ever there was an opportunity to retain our ownership and training talent the creation of such a facility would be feasible. Imagine what another two hundred acres long with the existing facilities, new barns, the all-weather dual-purpose track, gallops, etc. would achieve. Won't matter if the so-called Greenfields proposal gets off the ground, but it won't. Watch the talent leave!
I did read the article on our recently departed Chairperson, now to be fair I had more than one discussion with her at various times. These were civil and reasonably worthwhile. But when one has served their time then your views are generally dismissed. I have no problem with that but funnily most new ideas have in some way or another been visited before, sometimes a little reflection would avoid another repeat. Regretfully our Chairperson believed her brief to be nothing in this industry is right, let's show how it can be. I read she is confident she left the industry in better shape than she inherited, in fact, every aspect is pointing in the right direction. If so Winston and his anointed RITA have very easy boots to fill. If you read the article you've seen them, suggest the RITA members chase up a pair on Trade Me. Cheers G
Link to article: https://www.racecafe.co.nz/forums/index.php?/topic/75735-says-it-all/
Recent News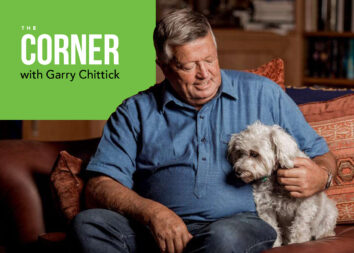 15 August 2022
The Corner with Garry Chittick
We have had a reminder this week of the risks our jockeys are exposed to. The death of Taiki Yanagida, a young man who chose to learn his craft firstly in Australia then under the …
Read More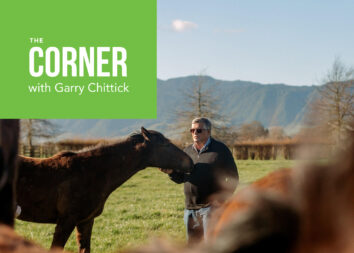 5 August 2022
The Corner with Garry Chittick
Well, another year of racing over. The excitement of a new season, new crops of age groups, you've got to be enthused – if not, why be involved? Our involvement covers all aspects. We invest …
Read More