Garry's Corner – 19th January
19 January 2018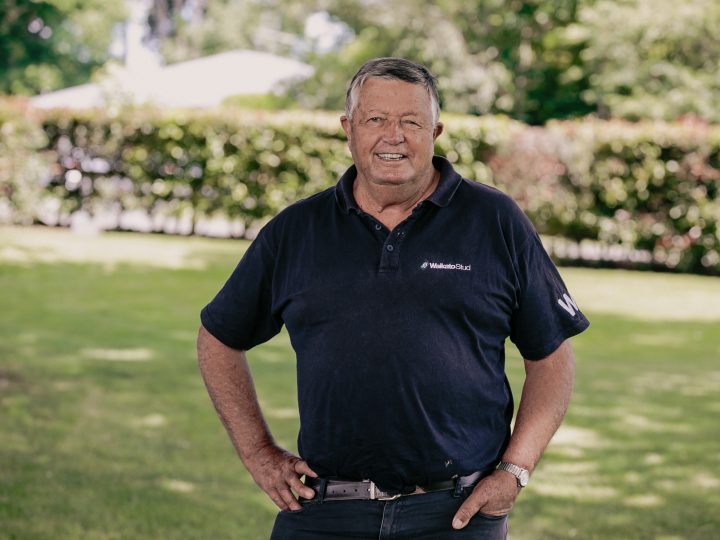 I really don't want to confirm in my corner that O'Reilly's, our corner hospitality at Karaka is an outstanding place to enjoy racing's best, repartee, wine, food and company. None of this just happens by chance, no we are fortunate to have the support and expertise of Sharion and Graham Thompson two people who are as much part of Waikato Stud as we are. There will over the course of 5 days be in excess of 1000 lunches, multiple snacks and breakfasts let alone the wine!! Then, in the marquee adjacent, 60 staff are provided for three meals a day. It is a mammoth undertaking. If you join us appreciate their efforts. We are there to sell horses and with a draft of 80 there will be times when patience is required, we start on Tuesday and already there are 10 parades booked or 800 inspections. We have accommodated 60 staff to have them on deck to give you, our buyer, not only the chance to view what is an outstanding lineup, but the Waikato experience. It is a family business you know us well, we have been at it a long time, now Mary and I enjoy the involvement of our grandchildren. Racing provides relationships brought together by the horse.
Sharion has expectations, one of which is the provision of sufficient Rainbow Trout to be savoured at the days end with a glass of wine. Easy, just pop on Lake Taupo and drop a line. Mary and I accepted the challenge, fishing has a lot in common with racing, the result regardless of the effort is uncertain. We were instructed the minimum requirement was a dozen. Well, we left Waikato Stud at 12:30, had the boat in the water by 3 pm and attacked the lake at 4 pm. What glorious day it was, not a ripple in the lake. I always tell my guests this is as near to heaven as they will get whilst still breathing. But, being commissioned to provide does alter the stress level. We were back in the house at 7 pm with the first 6 filleted enjoying the sun setting, it takes a bit of beating. To back up any possibility Mary and I would not meet our tally we called on the resident guru Gerald Fell to fish in support. You all know after 10 years Gerald has finally adjusted to lake life, met everyone there is to meet and has his boat in constant readiness. So the call to check on if he had caught the limit was unlikely as the boat was still secured in its berth awaiting repair. You know I wouldn't be relating this yarn if we did not achieve the expected result, the fish are smoked and ready.
The Magic Millions is just that Magic. The need for speed, the rush to see if you, the buyer will be back in 12 months racing against yourself for the registration fee you have paid is indeed fascinating. The top 40 sales averaged 850k the rest still a healthy 186k there are presumably good judges in both levels, good luck to all. Waikato sold 7 under the Sledmere banner, it is unlikely but not impossible for Savabeel to provide a number for the Sale race, so all the more laudable for our Savabeels to average 385k. We recognise the sale emphasis but the opportunity to expose our athletes to such a broad spectrum of racing enthusiasts was well received. Savabeel is second only to Snitzel with 13 Stakes winners to date this year. His four Group One winners we hope will be added to on Saturday when he is represented by three of 12 runners in the Thornton Mile. The response to Sacred Falls is because his great moving yearlings are by the sort of horse we all dream about racing, after winning 6 in a row from two until the Group One 2000 Guineas, culminating with his first Doncaster Mile at Three. His second Doncaster followed by the George Main Group One that is a real horse. The Ocean Parks have hit the ground running. Winning five Group One races including the comprehensive Cox Plate win didn't start when he was two, check the results and you will see why sometimes a little wait is really worthwhile.
There is nothing to add about NZ Racing while we await Winston's possible announcement on his view of where we are or may be heading. If you don't read the Informant you should, once again a frustrated Brian De Lore nails it. I will just sign off by commenting on our number of Race day cancellations, I don't have the answer, it must have something to do with the irrigation. But I am amused, all we heard in the past, on the odd occasion of a cancellation, get rid of the farmers, get an expert. Well, one of the much-used experts carried out trials on our Palmerston North property, I watched in the hope my confidence in his expertise would enable me to promote his views on track management. You know the answer. But then even the bigger picture might be better with slower thinkers. See you at the sale. In the meantime, I am flying to Wellington in the hope of a successful Love Affair.   Cheers G­
Recent News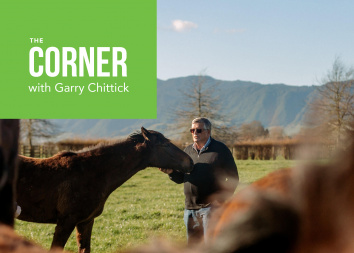 7 June 2023
THE CORNER WITH GARRY CHITTICK
Well, I attended the recent Entain presentation on their way forward. In essence, it is simply that they will do it better. Their technology, we are told, is the best, sad about the platform that …
Read More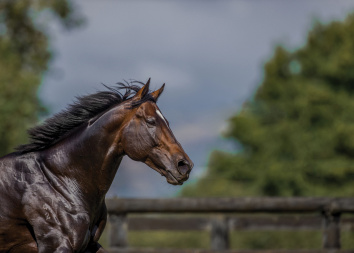 6 June 2023
Smart ride brings out best in Tivaci's son
A canny ride from Billy Egan guided the well-bred Do I to a second career victory when he wassuccessful at Seymour on Tuesday afternoon. The Michael Moroney-trained four-year-old settled three back on the fence and …
Read More