Garry's Corner – 1st December
30 November 2017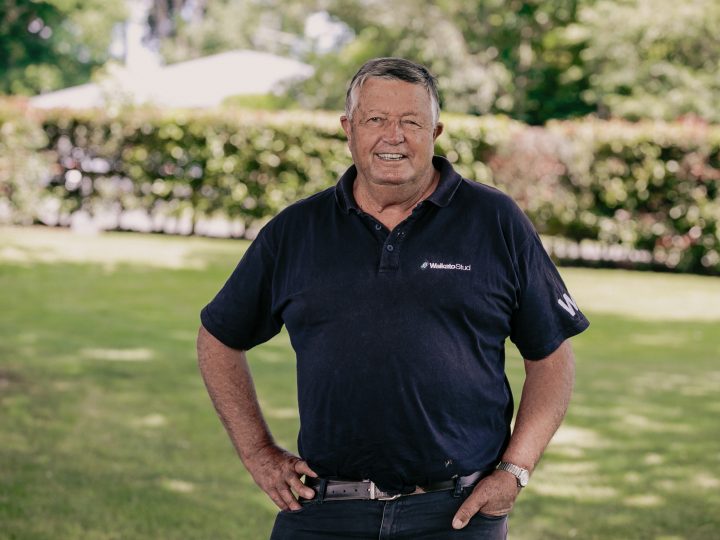 When you write a weekly comment it is sometimes difficult to hit on a subject that is both relevant and current. Not so this week, no, I have plenty to keep my readers thought process active. But, Jasmine has now introduced a click-through process to access the corner, this click-through records my number of readers and now I know it's more than two but less than one thousand. This brings added responsibility, when I was only informing my two I could stick my tongue firmly in my cheek and enjoy myself. Well, would you believe it I have received recently an amount of strong opposition to the corner? I presume they are devoid of any vision for the industry or more importantly a sense of humour. However, I have the answer, don't press the click.
Now back to those that matter, at the risk of repeating myself I want to reiterate what I love about the game. Throughout time change has been the driver of progress, we have heard all the breeding theories, seen the X-ray's, scopes, heart scores, genetic measuring and so on but at the end of the day, you breed and feed. If science or money determined our outcomes there would be little room for most of us and the great stories that abound. NZ is indeed fortunate to breed on free draining fertile soil, to have generations of breeders, sons following fathers with one thing in mind – the desire to breed a good horse. Note that a good horse, not having as a first priority to breed money.
Of course, we all need money, but very few matings are prefaced with what it will sell for. I could name the breeders who are lucky enough to race a top mare whom they have judiciously bred then chase the financial result with the inevitable result, but there isn't a lot. We at Waikato rarely ever contemplate a mating influenced by the opportunity to sell. This is the reason we love it, like most of our fellow breeders.
A long preamble leading to the changing of the guard at Cambridge Stud, this is one of the great stories we are able to share. From memory, and you must remember the only research I do comes from an increasingly fading memory bank, anyway I think Sir Tristram was syndicated for 140 k I don't need to dwell on his achievements, some original shareholders bailed out early, I wasn't lucky enough to be a shareholder and lucky they were when his service fee went to 150k, imagine the purchasing power pre 1987.
Good on them and the irony is that Sir Ivor, a great racehorse was an abysmal sire of sires. Zabeel continued the run but was probably selected with more merit than Sir Tristram, the initial purchase at 28k per share. These two sires illustrate how difficult it is to identify sire prospects as both have only left one son of merit each and it will be interesting to see if Savabeel can produce another to continue the line. There were many rumours about impending sales to mostly offshore interests, Patrick says, and I believe him his preference was a local buyer, however, in the end money talks, Patrick is never short of hearing when money is mentioned.
It is none of our business at Waikato but the loss of one of the larger operations was of great concern to us. Opposition they may be but a further contraction is not anybody's interest. It's a great story, so well done Justine and Patrick there seems to be a number of young horses carrying the colours so my guess is we will continue the pair of them around the tracks for some time yet.
Brendan and Jo Lyndsay are another of the great stories, he started making coat hangers in a garage in Cambridge. He called me Tuesday morning to confirm the news with the comment he had turned the full circle from the garage back to Cambridge, quite clearly there are a lot more spokes in the wheel but aren't we lucky. I have seen a lot of the two of them, they are regulars here at Waikato so I can tell you their passion for the industry equals all. They are excited, we should all be excited Cambridge is in good hands. So, back to the start good land, in good hands Breed and Feed. You meet great people all over, I have found there are few industries where such a cross-section of people mix and match because of the horse. The Lyndsay's enjoy the cut and thrust, a good result.
I am very concerned about all this sexual molestation, I think I have nothing to hide but I like a chuckle or two with our many staff. Forget about me I am too old to be a worry but what about these poor girls nobody to flirt with, no pats on the shoulder, their selection process is going to be limited to handcuffed mutes. My mate Gerald accuses me of having my dancing partner in a vice grip, I reckon I am just a strong leader, looks like I had better hang up the dancing shoes, I wouldn't want my corner surrounded with bars. G
Recent News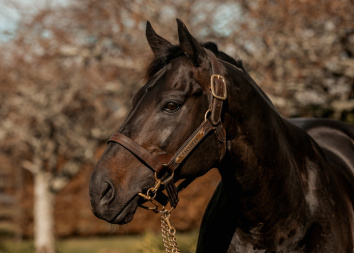 27 November 2023
Savabeel 3YO makes impressive debut
A well-related son of Champion Sire Savabeel made the perfect start to his career at Kilmore on Sunday afternoon. The Trent Busuttin and Natalie Young-trained Interlinked made his debut over 1450 metres in the hands …
Read More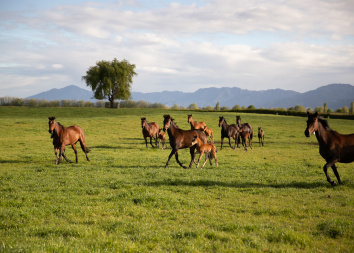 25 November 2023
Rudyard powers to Pukekohe victory
The Tony Pike-trained Rudyard produced a storming late finish at Pukekohe on Saturday afternoon to account for his Rating 65 rivals over 1600 metres. The son of Charm Spirit had finished an encouraging fourth when …
Read More