Garry's Corner – 2 August, 2019
1 August 2019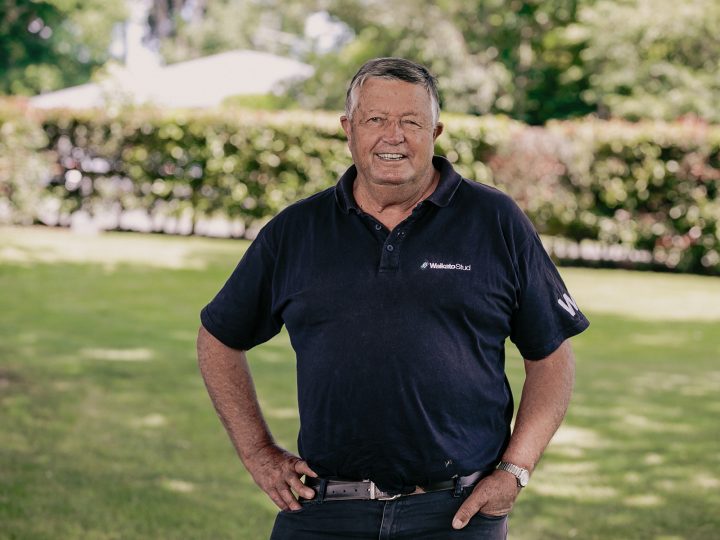 It's not for the faint-hearted this business. Horses are unique, we ride them, my first farm I worked with horse and dog, we wager on them, they were the means of cultivation in a long-gone era. Racing horses will have taken place long before the so-called Thoroughbred was established as a competitive form of entertainment. Through all this, no matter for whatever purpose the horse was used for people involved develop a respect and relationship from children with ponies, to those that still use the draught horse as their means of working their land, those that ride and show horses, but racehorse owners can be quite detached from the preparation of their horse for their entertainment, however, they will always talk fondly of their horse. Even those that own a small share refer to their horse, winning may change the level of affection but losing rarely is a catalyst for demonising the animal, just a reason to get involved in another. Long ago a friend was part of a syndicate, he could afford it, had many other toys but became disenchanted after half a dozen unplaced runs. You wait I said, when it wins you will enjoy the moment, win it did and he was quick to concede he had a great moment.
I started with how tough it is, it is tough for all of the above because we are all affected emotionally when the occasional physical damage endangers our pride and joy. There are many critics of our sport, I am not sure how they believe these animals would be treated if left to their devices, in fact, I can guarantee you there are more self-imposed injuries in the paddock than raceday episodes. Imagine without the care and attention the parasites, the feet, the grooming, seriously is their intention the elimination of the breed, or for that matter all breeds. We have now the unfortunate situation with the stallion Roaring Lion, he has required surgery for a problem that without human involvement would have resulted in a very painful exit. Now, his problems may not be over but regardless of his value he will be not only accorded the best veterinary skills available, but care, affection, and attention. I wish them all the best.
This will be the last Corner for a while. Mary and I are off to the Bledisloe Cup in Perth to be followed by three weeks in Africa. I have been before, we used to sell annually at our yearling sale a number of horses to Sth Africa. David Payne now in Sydney was a great supporter buying for Laurie Jaffie who reputedly owned half of the Nation with Graham Beck owning the rest. A slight exaggeration no doubt but made for great trips and company when a handful us visited to market our horses. Mick Goss of Summerhill always is a stud to visit. A unique property with a great history, you should google. The. Alexander brothers last attended I'd say here twenty years ago, I called on them five years ago, they put on a great afternoon tea, called in their leading owner but more importantly they still wear their Waikato Stud jackets to track work every morning, a lesson for you fellow stud masters quality lasts. It was great to catch up but with the rand at 9 to our 1 dollar, they won't be back. However, apart from Summerhill, we will be a long way from the horse. We will see plenty of Zebras as after Victoria Falls we head into an expensive tent in Botswana, not a suitable environment for Thoroughbreds, they would be Lion fodder. We will try to avoid a similar fate.
We return early September, it will be great to return to the start of a reinvigorated, revolutionised racing industry. Is five weeks long enough, yeah right!
Jasmine our marketing guru is setting out to establish her own new marketing company. I wish her all the best, as I always say if you don't have a go you will never know, so, good luck.
But, without wanting to denigrate Jasmine, the news of the day is the imminent retirement of Nathan Guy. Now I will remind you of who he is, or was, he was our Minister of Racing in the last National Government. Was he alone for responsible for the change of Government. NZ First secured the racing vote, was it enough to get NZ First over the 5% threshold we will never know. National showed their concern announcing a desperate racing policy in the last week of the campaign. Previous Ministers were generally outside Cabinet, Nathan was in the inner sanctum, an opportunity if you believed in your portfolio to attempt to address our expectations. But he didn't, do we deserve that. Well you know my view, I didn't want anything other than the no cost to them Racefields Legislation, and more importantly the opportunity and right to run our own business. What did we get, no Racefields, a Chairperson with no knowledge of our industry and no intention to learn, a Chief Executive dumped on us to save the Governments embarrassment of having to reward him as a result of his catastrophic time at the Ministry of Foreign Affairs. Nathan is personable enough, the one discussion we had was on the composition of our Racing Board, the merit he saw in their qualifications was they were competent in the area of Governance. Great I said, that is exactly the skills we require. Well, Nathan have a look at where they left us, you would care if you cared, but you didn't. To top it off the National party Chairperson you imposed on us, has gone to the dogs.
I'll finish this off by suggesting if the party you are leaving treats racing with the same disdain, NZ First may sneak over the line again. It's a great legacy. Never mind, listening to the farming program today they got it right, when listing your portfolios they failed to include racing. Says it all Cheers, G.
Recent News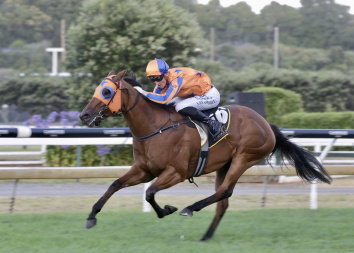 22 January 2022
Memorable double for farm
Pin Me Up (Pins) completed a superb Saturday evening at Ellerslie for Waikato Stud when she proved superior to her age group rivals in the closing event on the twilight card. The homebred landed the …
Read More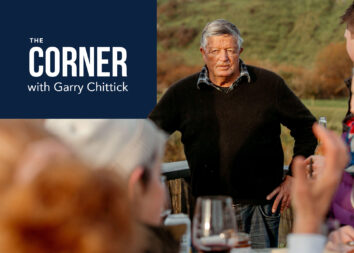 21 January 2022
The Corner with Garry Chittick
Well, the yearling sales are underway. We sent four across to the Magic Millions, averaging $460k. Amazing! How do they do it with a clearance rate of 94 per cent? This is a staggering endorsement …
Read More