Garry's Corner – 2 March
2 March 2018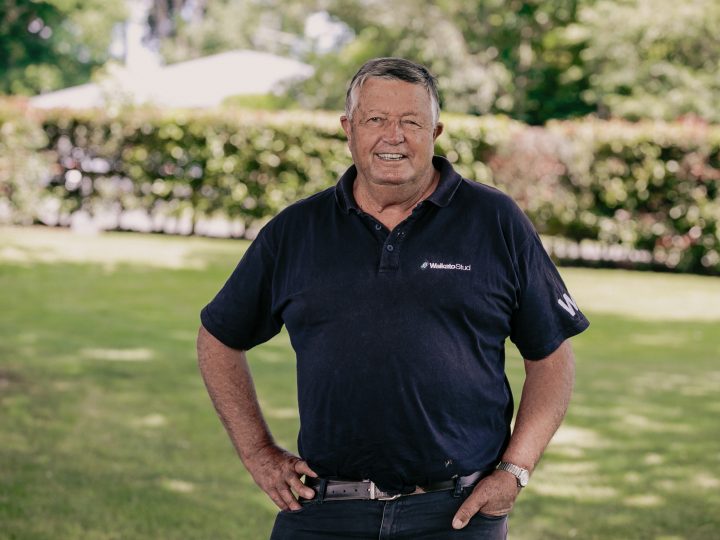 So, now we have it. What do we have, we have a paper from Thoroughbred Racing with their views on the way forward, plus a summation of the elusive Deloitte Report. Both of these documents we have waited with baited breath for, so are we disappointed or not?  I think the thought-provoking papers are worthy of serious debate, I believe they are worthwhile. I will not attempt to pick over all the bones but flesh out the areas of concern.
To start with, what is it we are all on about, money. In simple terms we, those who race and breed are suggesting no improvement in the trickle down will result in less investment.  Does it matter? Ironically to the punter, no. To the executive at NZRB no. Regardless of the multiple platitudes fired in the direction of the aggrieved the punter's product can be sourced from anywhere, the executive will be rewarded clearly beyond their worth as the results confirm.
What they ignore is the intent and purpose of the Racing Act to foster and encourage both ownership and the need to breed to match demand. I suppose if you are well rewarded for your attendance, enjoy the promotion of sports betting, fill the day with offshore product sustaining gross turnover, don't greatly concern yourself with net margins then you are doing a great job.
So, what we? The great unwashed can't work out why there is a need to have a who is right and who is wrong scenario, in my time as Chairman the who is right, who is not was debated and sorted generally at our Combined Industry Group meetings. Is there a right or wrong or a morphing of ideas? Well it seems to me we are past morphing, regretfully we seem to have to make a choice.
When I asked John Allen at the Clayton's annual meeting if the Deloitte Report credible he said NO. Either brave or stupid, regardless, the mantra of the Board is – trust us we know more than you, we will produce a net result of 185m 2019/2020, racing year, 200m the following year. This significant improvement is riding on the back of the Paddy Power FOB platform aided by a doubling of our number of punters. I hope they are right. Why is it they have difficulty selling their belief? Perhaps it is the result of increased turnover not escaping beyond the now rented Petone headquarters. I think the attempt to sell the increased stakes as a step forward was blunted by the knowledge it was borrowed. That plus the input of the capital from the property sale is not conducive to enhancing confidence…
So, the suggested choice, negotiate with a larger player to operate our future under licence. Well, I suppose it depends on the deal. Messara during his visit suggests we have no choice, but he is wrong, I illustrated above our choice. I don't want to go over and over where I sit. But I will. I have always believed our opportunity under our current Act is second to none, we pay nominal betting duty and importantly no shareholders dividend so what would change, not the duty, not the shareholders' dividend, but a fee to operate.
I guess the question is can the outcome be of significant benefit? This is where we all get messy, Allen says the report is a nice desk report with multiple mistakes, Thoroughbred Racing is adamant the benefits are achievable. If you believe the 185m/200m net results for the next two years are in the bag, sit on your hands and run with it. Obviously, Deloitte, Investec and Thoroughbred Racing don't agree. How do we resolve this? Well, you can't because so long as the Racing Board have this self-belief, as they should, we have to wait and see.
The expression of certainty of Thoroughbred Racing deserves more scrutiny. The two of you, my readers, need to spread the belief that consideration for change cannot wait. I think it is now up to us. On a brighter note, Matamata Breeders Stakes day was a day to remind us we really have something to offer, our Ladies dressed for the occasion, the racing was great, the turnover of 225k and 2m off course confirms what we all know provincial racing has more than its place, it is part of the fabric that provides the product for our coming weeks. I am looking forward to Ellerslie. Good horses good people. It's worth nurturing. See you there.
Cheers G.
Recent News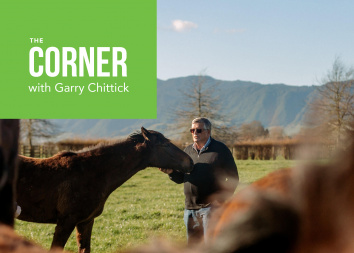 7 June 2023
THE CORNER WITH GARRY CHITTICK
Well, I attended the recent Entain presentation on their way forward. In essence, it is simply that they will do it better. Their technology, we are told, is the best, sad about the platform that …
Read More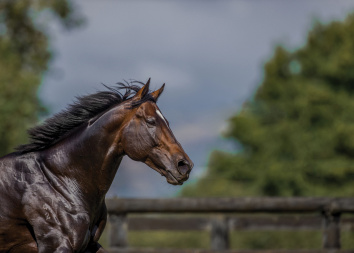 6 June 2023
Smart ride brings out best in Tivaci's son
A canny ride from Billy Egan guided the well-bred Do I to a second career victory when he wassuccessful at Seymour on Tuesday afternoon. The Michael Moroney-trained four-year-old settled three back on the fence and …
Read More