Garry's Corner – 20.3.20
20 March 2020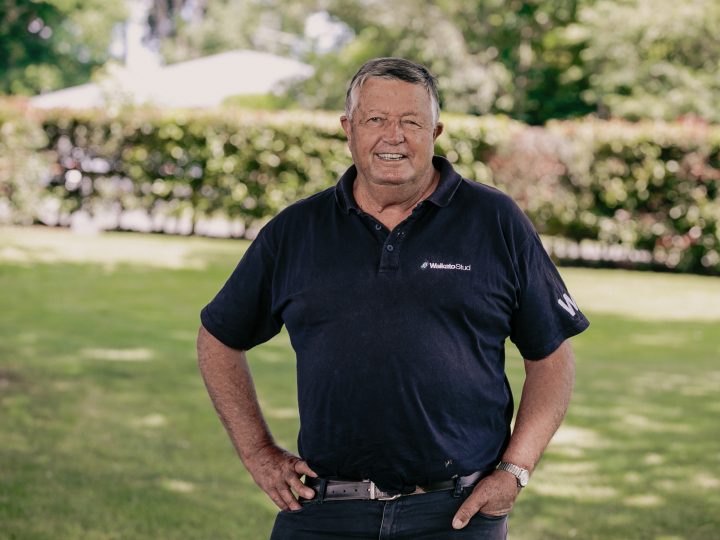 What I am not is, a political commentator, Doctor of anything, but when contemplating a Corner it is not possible to avoid ours and the world's current challenges. Amazing how the world can be tipped upside down in such a short time.
Let's just focus on the thoroughbred industry, the valiant efforts of our administrators to maintain a racing program. Yes, we can't attend, it must be difficult for those putting on the event not just the lack of atmosphere but the technical details to run a race meeting. Then we have the upcoming Easter Sale, I wish them all the best but will not be there. Not because I don't want to but closed borders are just that, closed.
Off course turnover will be vital, however, doom and gloom become self-perpetuating. I dread to think how the NZ wagering is holding up, my information was the targeted budget was unattainable prior to this crisis, the cynic in me says Covid-19 may save a number of reputations.
Like the virus, I also have decided not to dissect once again the performance of the interim board, there is no point their approach of having exclusive rights to all knowledge will be tested when the final draft of the Bill is determined.
So what else is happening, well it's not raining, I have never seen the Waikato in such a state. The stud looks like the Hunter Valley when Gary Wallace and I visited in October. My mate Ramsey has been sending me photos of great swaths of green grass now, it is a funny world.
Super Seth takes on The Shark, among others in the $1m George Ryder Stakes, we have the draw, you know the one – nine out of nine. Not making excuses but anything inside five is certainly less challenging. The Slipper is 72 seconds of entertainment, they say it is the stallion making race, maybe, but two of the top 20 current Australian Sires are Slipper winners three are Cox Plate winners, go figure.
Still, I really hope they can manage somehow keep racing in both countries. Imagine no racing, owners disenchanted, horses by the dozen turned out, where and for how long. No accounts paid, owners walking away from their responsibility, it's a mess that doesn't bear thinking about. With Government edicts of gatherings of no more than 100 people, Broodmare Sales will be unlikely.
The problem is we have no idea of how long this may go on, or for that matter the end result. Mary and I had decided before Xmas to attend the French Open followed by five days in Rome, where a personal meeting with the Pope would now be on the cards, a cruise on an exclusive small cruise boat down the Italy Coast, across to Barcelona, San Sebastian, London then home. Seems rather like a death wish now, so will go into hiding.
P.S.) It is with profound sadness I read in Stuff the Wellington Newspaper of our TAB having to go cap in hand to attempt to salvage possible support from the Government.
I get no joy out of saying I told you so. Further, any that bothered to read my Corner on Waikato Weekly or as it previously was Weekend at Waikato, will know I am not wise after the event. I have from the appointment of Hughes as Chairperson and John Allen as Chief Executive persistently illustrated to them the error of their ways.
The convenience of Covid-19 may smudge over some of the tarnished reputations but I can assure you, we were in deep trouble a long time ago. I only know a couple on the RITA Board so will not comment on their ability, but I have said before Winston should have sought some industry views on those appointments.
However, I don't need to tell you about the previous ten years, there would have been no need for a Messara Review had the previous Boards exercised the due diligence they should have.
Am I bitter? No, as I said at the start DISAPPOINTED
Garry Chittick
Recent News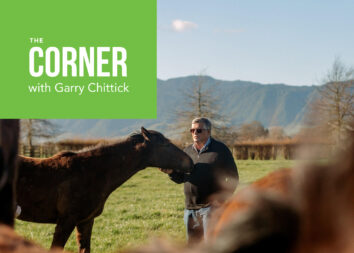 5 August 2022
The Corner with Garry Chittick
Well, another year of racing over. The excitement of a new season, new crops of age groups, you've got to be enthused – if not, why be involved? Our involvement covers all aspects. We invest …
Read More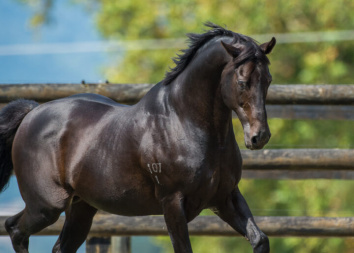 31 July 2022
Savabeel's stallion supremacy continues
Savabeel's dominance has translated into yet another clean sweep of stallion titles for the 2021/22 season which was headlined by an eighth consecutive Grosvenor Award as Champion New Zealand Sire. Waikato Stud's superstar resident also …
Read More