Garry's Corner – 20th September, 2019
19 September 2019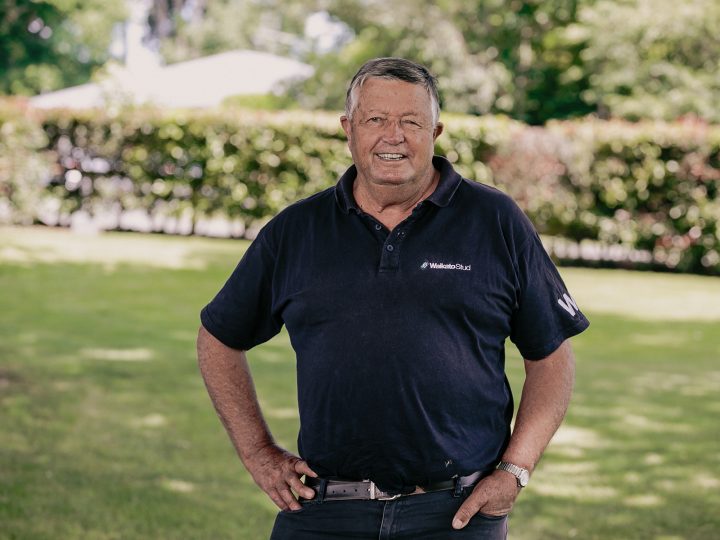 What to say…. what subject on Racing NZ has not been covered? You see I would not last as a professional scribe. In the so-called real world, I could spend weeks on the Labour Party's most recent diversion – you all know what it is, then, of course, you don't really. Sort of reminds you of where we are at present, are we, as the so often used mushroom analogy being fed bull- – – – and kept in the dark?
Well it depends on what you read and who you believe. Now normally who you believe requires more than one point of view, so the problem is we don't have the information to make a choice. The apparently well researched De Lore articles deserve from the industry's point of view at least a response. I know Brian very well and I can assure the two of you (my readers) that all he wants is a positive outcome from the Messara report. To be fair John Messara is also entitled to believe his efforts were not in vain.
So, why no response? Why no confirmation from our leaders as to where they are taking us? Disappointing but then perhaps the plural leadership is the problem. My view is we don't, have a leader. Name the person you believe you could call tomorrow, who could respond to your concerns with the confidence that they not only knew what they were doing but you knew they would get it done?
Enough. After the recent awards dinner, I have had time to reflect. My focus quickly centred on Murray Baker. I don't need to repeat his achievements, but I doubt the two of you appreciate his passion to win in Australia does more to frank our form and hence the endorse the merit of our Group Racing – which is so important to our market. It is, of course, a double-edged sword, does the migration of our better racehorses diminish the quality of our domestic Group Results? We at Waikato have for a number of years raced a number of our fillies in Australia. Don't get me wrong it's not a walk in the park, winnings great, not winning is very expensive. We enjoy racing and prefer to be able to attend when we have runners but the branding of both the stud and our breed is what enables us to stay in business. My point being – win a city race and the progeny will be acknowledged, win a Group Three race here the buyers are ho-hum.
Murray's record is testimony to not only his training prowess but to our breed. He stated he loves attacking their 1600m plus races, we shouldn't need to be told we have a long history of our place in their market. The recent rush to source European stayers is to some extent understandable and narrows our gap in the market, unfortunately the unrealistic ratings guarantees those horses a heads up for the Australian feature races. However, we have our place and need to maintain quality racing here to assure us the opportunity to have a place in the field there.
Wow, change of direction! I have just been informed that John Allen has resigned as Chief Executive of RITA. It was always going to happen. I have had numerous discussions with John, he once took the time out to visit Waikato Stud where we had a good three hours on racing. To be fair no matter what your qualifications racing administration requires a great deal of understanding of the people involved. We have very competent business people who give time to clubs, owners from all levels of the social scale, and professionals – all of whom have a view tinged with their passion. To manage and have the confidence of these people is like herding cats. We have seen people appointed to the Chair and Chief Executives, from outside the industry whom confidently believed they would show us how little we knew. I could name them, but I am only allowed limited space… suffice to say the well rewarded John now joins them.
Will this change result in the changes needed? Depends on how much room RITA has to move. Based on Brian's figures, the upcoming PWC audit may confirm very little… Perhaps that's why he has gone.
Cheers G
Recent News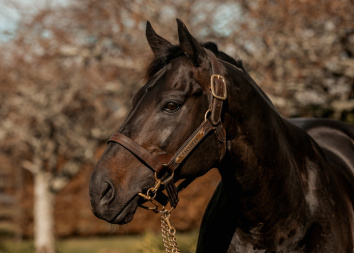 27 November 2023
Savabeel 3YO makes impressive debut
A well-related son of Champion Sire Savabeel made the perfect start to his career at Kilmore on Sunday afternoon. The Trent Busuttin and Natalie Young-trained Interlinked made his debut over 1450 metres in the hands …
Read More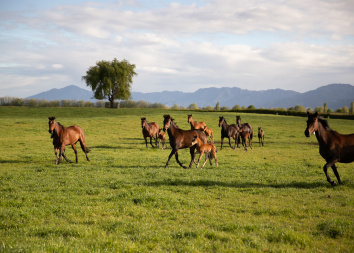 25 November 2023
Rudyard powers to Pukekohe victory
The Tony Pike-trained Rudyard produced a storming late finish at Pukekohe on Saturday afternoon to account for his Rating 65 rivals over 1600 metres. The son of Charm Spirit had finished an encouraging fourth when …
Read More