Garry's Corner – 21 December
21 December 2018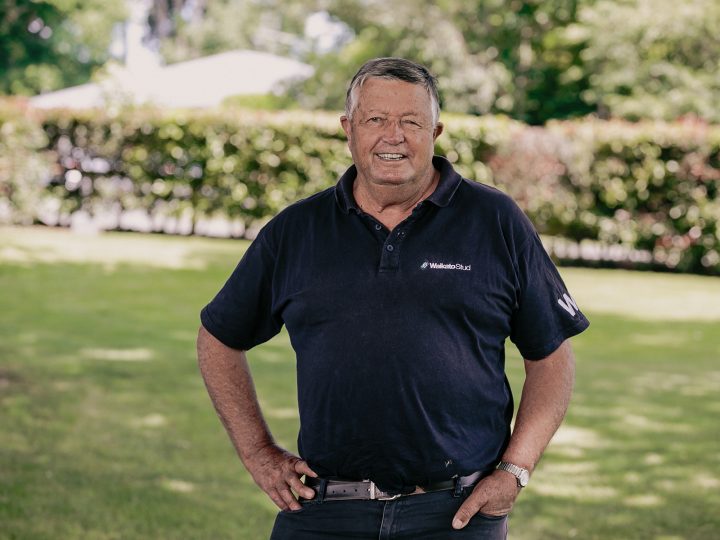 Xmas! The year has galloped by. As I said last week, we waited with baited breath for Winston's leading us to new and brighter horizons, I suppose our expectations were unrealistic when any change requires governmental involvement. So, no Xmas grinch from me, take it on the chin.
Yeah right. I responded to the invitation to attend a John Allen talk fest at Te Rapa keen to clarify some of my concerns. A more important double booking meant only my apology was presented. But I may have been fortunate, one of my two readers Gerald Fell called to make sure I didn't miss the Racing Channel broadcast of the NZRB Annual Meeting. I took the time out to watch.
Was I inspired, did I expect too much or am I the grinch unable to be pleased. I have spent a fair amount of time with and around John Allen and find him one on one very pleasant. Why do I find his presentation annoying, or even worse not credible. Orator he certainly is, but patronising unintended I am sure but I felt like a chastised schoolboy.
Let's the three of us attempt to dissect our concerns. One could or should not appear to get such great joy in announcing a record payment to the codes when one has borrowed 12 million to sustain our 10k racing. We are cheerfully told with a further 12 million this year what a great result. What, you should look in the mirror closely and repeat is this what l have achieved. We were regaled with industry-wide envy of our growth in punters, 78000 no less, continue at this rate and in fifteen years every NZ adult will be wagering with our betting agency. We are told for every 60 dollars we give away there is 120 dollars wagered. Great, assuming during the churn some are lucky enough to win until they run out then the bulk of the 120 is, in fact, part of the 60 given. But, the annual report is until 31/7/18, can we get a clear picture of our wagering to date for the current season.
Rumour has it Galloping is holding its own but harness is dragging the chain, down 18%. Sports betting has plateaued, those 78000 new customers must have gone to the dogs! Despite Johns unbounded optimism, I believe our wagering provider will not meet budget this year. I am happy to be proved wrong, in fact unlike most occasions I want to be proved wrong. Yes, the expectation of race fields may be a reasonable reason. Even if race fields had been enacted, I doubt it would fill the shortfall, the betting duty reduction is tangible but the 2019/20 racing year is the only reasonable expectation. Debt, we are told is not a dirty word, I don't need a lecture on debt I've had plenty, so we will peak at 30 million, not a lot really but if we have or do reach the level of our banking covenants debt reduction will not be an option.
No problem Racefields and Duty reduction and the 78000 new customers, if we maintain our turnover will handle these impediments. If you have done the sums, in round figures, there is no likelihood of any increase in race returns for some time.  Except!! Our new betting platform. The gentleman who made an abbreviated presentation of our future salvation drolly confirmed our spread of available wagering increases from 20000 to 100000, the new opportunities he informed us are mostly about sports betting. Great.
We have tipped 50million into a product that we will benefit by way of the eventual crossover. 53% he informed us. How long does this metamorphosis take, more importantly how many of the 53% stick. They will disagree but my source says 18%. Apart from that these sports bodies will demand all of their results, I would if I was them. So, many years ago the racing industry, harness and gallops, funded the new TAB as the greyhounds grew they were invited to join. The introduction of sports betting I supported on the basis it would improve our brand, anyway, someone would have taken them on.
You can see why it's hard not to be the Xmas grinch. The new catchcry from John is nothing has been achieved in the last 25 years, partly right but that's a whole new Corner. However you two will confirm rather than just be the knocker one has to offer alternative options, not easy but I try. Clearly, Racefields, Betting Duty reduction is achievable. What's not so clear is how to run our show with results ending where they need to be. Operating under licence needs to be stress tested otherwise 30million needs to be lopped out of our current sinecure. Can that be done, well if not we are done.
Don't choke on your turkey leg, it may be the last you have
Cheers and Happy Xmas. Garry and Mary.
(Don't take it to heart as Mary constantly reminds me there is life after horses). Cheers also from the sixty-five mostly young, optimistic people whom I don't allow to read this at Waikato Stud.
Recent News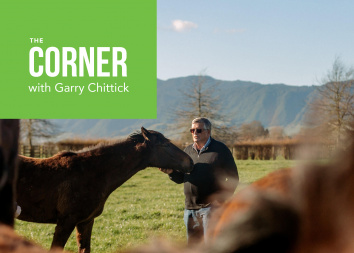 7 June 2023
THE CORNER WITH GARRY CHITTICK
Well, I attended the recent Entain presentation on their way forward. In essence, it is simply that they will do it better. Their technology, we are told, is the best, sad about the platform that …
Read More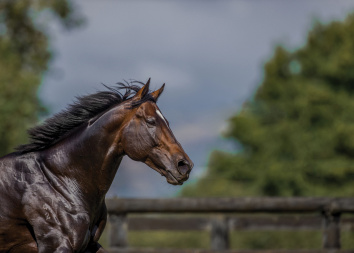 6 June 2023
Smart ride brings out best in Tivaci's son
A canny ride from Billy Egan guided the well-bred Do I to a second career victory when he wassuccessful at Seymour on Tuesday afternoon. The Michael Moroney-trained four-year-old settled three back on the fence and …
Read More