Garry's Corner – 22 March
22 March 2018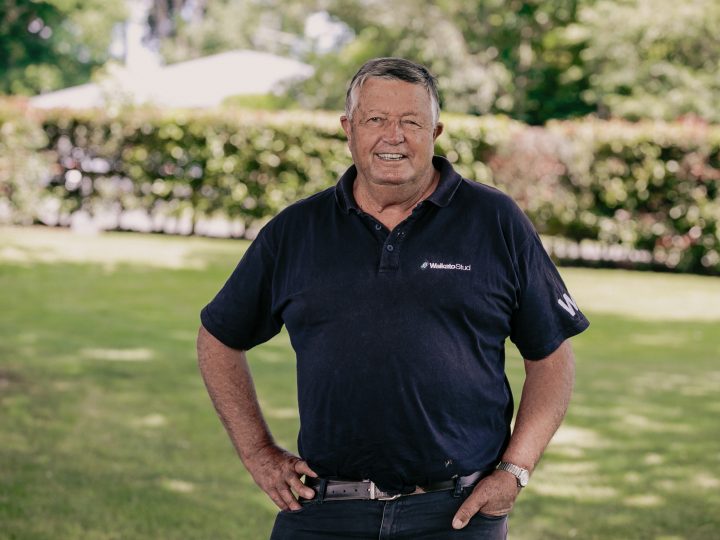 I have no doubt Jasmine will have suitably covered the Oaks result in the Weekend@Waikato, and what a result it was. Savabeel's ability to leave horses across the spectrum is quite remarkable, it was only the week before when Sword of Osman displayed outstanding ability blitzing the Group One two-year-old field. Six Group One winners to date this year is a remarkable achievement, three of the four NZ classics probably has not ever been achieved and to be fortunate enough to have bred all three will not have happened. Whatever the future brings, Embellish, Hasahalo and Savvy Coup will add lustre to our broodmare band, as in the past success comes with patience, the future will not be easier but confirming our belief in our breeding policy with such strong results is why we do it. I thought I had better return to the Corner themes as my explanation of future dangers of the Cullen Taxation review with emphasis on Capital Gains sailed across the bow of one of my two readers last week. Disappointing, so much so that I canvassed my other reader with confirmation of his clear understanding, as they say, one out of two ain't bad.
And so to Trentham, Mark's prospective mother in law has not attended a Race meeting for 58 years, now she may have been too young to remember the first but she sure will remember the last. Such an occasion demanded relieving the hanger of the chic Paris outfit, hadn't had the chance to fade as there is little sunshine in the wardrobe but chic she did indeed look.
We arrived at the track a little late so we were anxious to get on course. The pleasant girl at the gate may have been dyslexic, the complicated names of Flamingo and Gold Spice took five minutes to identify. I did suggest she trust us and tick us off when found our names, but no, can't move. Then the walk past the archaeological relic, the condemned public stand, you know what they say about first impressions. Tickets to the Chairman's room made all the difference, a little oasis in the corner of Members Stand. I explained there was a time when the back wing had people queuing to make the dining room and greeted at the door by the anointed Raceday steward. Level One was male only and no racing professionals were allowed in the Committee room. I didn't intend to confess to having my name on the brass plate, but Helen was taken with the flowers which had grown high enough to avoid any vision of the reason for the plates existence. But, as always, the people left that racing attracts are great, and so was our day.
Errol Skelton 81 hadn't changed, Jack Sanders 94 filled the 35 minutes between race four and five, John Allen looked like a good night's sleep would help, but I would struggle to sleep with his challenges, it is amazing how many have the answers to racing's problems, I suppose that's why only 2000 people turned up, the ever passionate Dame Lowell, I mean about racing, certainly has more questions than answers, no doubt her sojourn in the UK taught her that. But the track was great, the racing was great, the joy the Pitmans shared with their owners you can't put a price on. So will the said woman wait another 58 years to return, I would think only if the gown needs an airing. The 20 dollars she lost won't have a significant effect on the dowry. Mind you, any more and I would be concerned. Will we return? Of course, we will, hopefully with a more positive racing outcome, the late Herbie Dyke always said "why worry about stakes as ninety percent of horses never win so the stakes don't matter to them", I'm getting to know the feeling. Cheers G
Recent News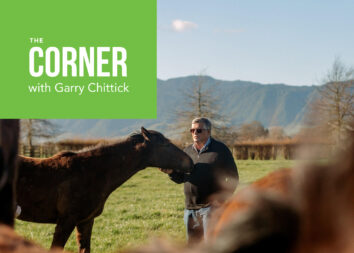 5 August 2022
The Corner with Garry Chittick
Well, another year of racing over. The excitement of a new season, new crops of age groups, you've got to be enthused – if not, why be involved? Our involvement covers all aspects. We invest …
Read More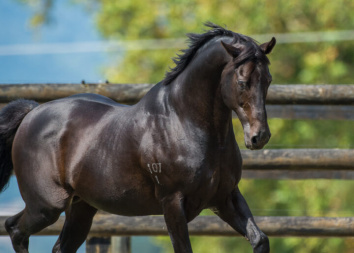 31 July 2022
Savabeel's stallion supremacy continues
Savabeel's dominance has translated into yet another clean sweep of stallion titles for the 2021/22 season which was headlined by an eighth consecutive Grosvenor Award as Champion New Zealand Sire. Waikato Stud's superstar resident also …
Read More