Garry's Corner – 22nd December
22 December 2017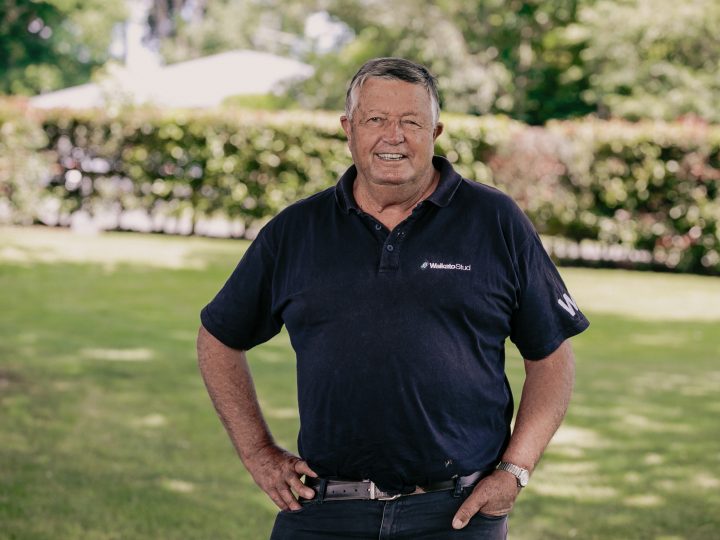 So it's Xmas, the end of another stud season. We could say it was tough, difficult, with a wet spring and now a dry summer but there is always something. We are dealing with the same vagaries as all those dealing with nature the main difference is surprisingly not the value, important though that may be, no it's the emotion the breeders of any horse feel. Even the most commercial you will find relate to the families they have been involved with over years, and years it takes. Buy a filly off the track in May mate her in September hope for a foal in late August, sell the following January no not this January but January 16 months later. X-rays in order, breathing better than those fishing with me, we sell!
Two years later we are in a position to pass comment on how the buyer picked the wrong trainer ruining any prospect of enhancing our families pedigree page, and I haven't mentioned those bloody jockeys yet suffice to say I have run out any opportunity to pick my rider, I can't make out how sensitive they are but they didn't start this process nearly five years ago. You have to have a passion for the game.
Back to Xmas on the stud, I have been doing this since 1975 and there is an annual pressure valve that needs to be managed. Our team have worked hard, but the horses don't know it's Xmas, the same daily requirements mean our wonderful employees miss the time off that our townies take for granted, what does that tell us? They have the same passion we all share, our clients, we at Waikato are indeed lucky.
One of those clients drove down from Auckland today, this bloke deserves a mention. In 1984 he turned up with Terry Campbell, now Chairman of Taupo Racing Club. Centaine had arrived, Terry had a share and this bloke he arrived with I thought was a bit different…he probably thought the same about me. I had a haircut his could have been permed, mine was short back and sides his averaged 800 millimetres held in place by these tight curls… To be fair, I now know that although shorter, the curls are genetic. I am reliably informed his suit was expensive, bloody hell I thought it looked like three dyed flour bags that hadn't been pressed. Well it's amazing how ones prejudices can be neutralised by the injection of money. No, he returned to Auckland and called to say he had six buyers for shares and all of the sudden his fashion choice looked outstanding. I even contemplated growing my hair long enough to cope with the tight curlers I would have had to suffer to achieve the same foxy look. Mind you by now we had met his beautiful wife with more dress sense, he was no longer the sole reason for our undivided attention.
Well here we are 33 years later, longer than most marriages and still mates. He is still breeding, racing and loving the racing fraternity. He has had all the usual disappointments, some very good sales, and is now racing from a family he has developed very good Group winning horses. I won't say he deserves this, although he does, but the reason he has hung in is because he loves it. Over the years the other five Centaine Shareholders have dropped out, they were lucky their first share in a stallion was sensational, when it wasn't sensational they had someone to blame, the studmaster. Perhaps I had better back off those jockeys.
Good Racing from the Corner
Recent News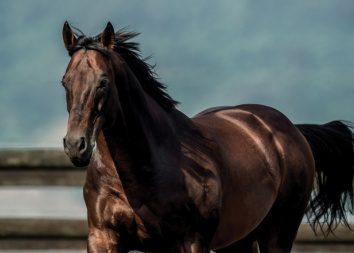 4 December 2023
Ocean Park 3YO bright staying prospect
Imezaaki showed staying was his forte with a quick and successful transition to middle distance racing at Hawkesbury ton Sunday afternoon. The outcome of the son of Ocean Park's first test at 2000 metres was …
Read More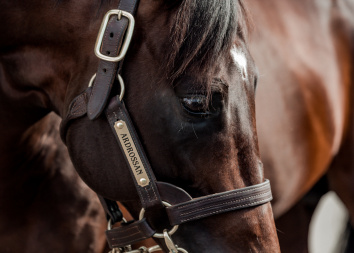 2 December 2023
Another smart prospect for Ardrossan
Promising young Waikato Stud-based sire Ardrossan enjoyed further success on Saturday afternoon at Te Rapa where his son Maracatu opened his winning account over 1100 metres to book his spot in the Karaka Million. He …
Read More