Garry's Corner – 26 April, 2019
26 April 2019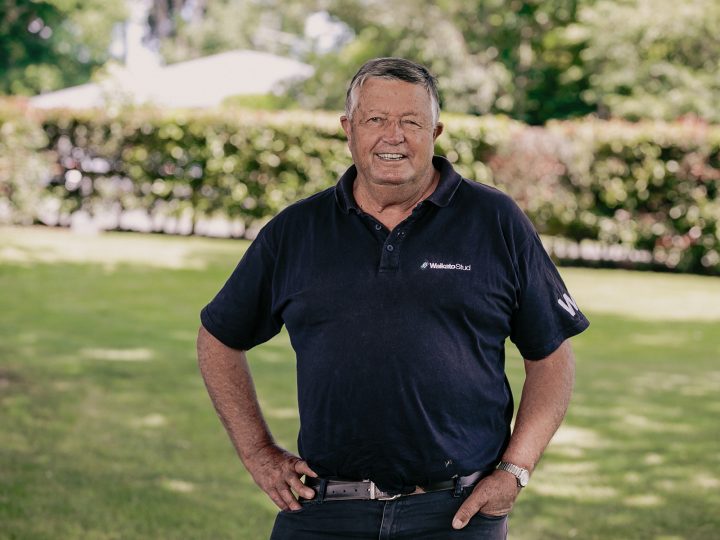 Time goes very quickly if you are a horse breeder. When I first moved to Manawatu it would be fair to say the power players in the thoroughbred industry were shared pretty evenly geographically, Te Parae, Riddlesworth, Okawa, Fairdale, Santa Rosa, with sires Oncidium, Sound Reason, Three Legs, Pakistan, So Big you can see what I mean.
The National Sale was a wonderful mixture of racing and sales still held at Trentham.  Wrightsons Bloodstock who ran the sale ran a full-time office in Palmerston North with Peter Kelly and John Cameron holding court. It was in this environment fostered by John Cameron the decision was made to have a post-sale get together at the halfway point Lake Taupo.
Commercial boats were chartered with sleeping accommodation. On the Lake rules were made with North verse South, meals were on shore at Waihaha where further challenges were the norm. It takes little imagination to visualise the mischief that occurred. This challenge which started some forty years ago went into recess briefly when Gerald and Rex Fell decided to present a trophy in the name of their wonderful mare Tall Poppy. The trophy is no longer held by a team, it is now presented to the person who lands the best fish. This is judged independently by the owner of a charter boat, any disputes are adjudicated by Gerald Fell! Mind you, winning has become something of a poisoned chalice, when the late Herbie Dyke was adjudged the winner he set the unfortunate precedent of putting $500 on the bar. This precedent has resulted in some strange decisions based, I think on whoever Gerald believes will honour the now Dyke tradition. However, despite these shenanigans, it is a credit to the Fell family that this annual event still holds a place in our racing calendar. The number of participants fluctuates with the Tipsy Trout supplying refreshments and a meal. Forty-odd years is a long time to maintain such a day but this year fell mainly on William Fells shoulders with Gerald's persistent mentoring.
So what's changed in those forty years, well Okawa breed a horse or two with no stallions, Santa Rosa covered in cow dung with new owners, likewise Riddlesworth, Te Parae now operates under the alias of Little Avondale, successfully I might add. Fairdale no longer stallions but along with Goodwood supplying yearlings. There were many others, Jack O'Brien, Norm Hawthorn, Jim Wallace all significant players in our industry. The sale has moved to Karaka, this change led to fun and games with Magic Millions filling the vacuum in the lower North Island for a short period.
This was the era of the flush of dual hemisphere stallions, you can be the judge of their impact but one of the unfortunate results of their commitment to their Northern Hemisphere owners meant there was little in house swapping of nominations. This relationship between the studs was one of our strengths, much to the surprise of our Australian opposition. Foal crops peaked around 1987/8 at over 6000, this on smaller books per stallion, hence a bigger spread of progeny. And of course, it is, apart from a handful of the originals, a whole new bunch of breeders enjoying each other's company Taupo.
Needless to say, post fishing conversations centered on the future. They are entitled to ask, no one believes the world owes them a living but with Winston throwing about a plethora of options the young aren't sure if they are entitled to blame somebody of the past for our current predicament, or the present for the lack of obvious leadership, or Winston for pumping up their expectations. It's probably a bit of all of the above however if they take the time to read not the MAC report but the Cabinet Papers supporting the Messara Report they will be encouraged by the intent of the Bills to be presented to Parliament. That, unfortunately, is only the start. The changes intended would give RITA, the transition body very strong authority, as always dictatorships depend on the dictator. My guess is without the support from National, Winston's intent could be diluted.
So what have the last forty years meant to the original fishing groups, have we had the best of it, no it was never easy but if it was everyone would be in boots and all. For all that if it was possible, I will be happy to swap places with those worrying about their future, mine is considerably more certain. Cheers G
Recent News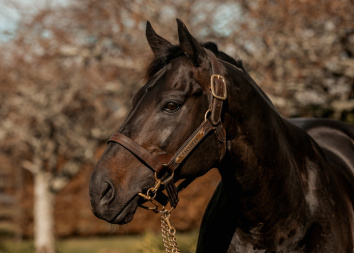 27 November 2023
Savabeel 3YO makes impressive debut
A well-related son of Champion Sire Savabeel made the perfect start to his career at Kilmore on Sunday afternoon. The Trent Busuttin and Natalie Young-trained Interlinked made his debut over 1450 metres in the hands …
Read More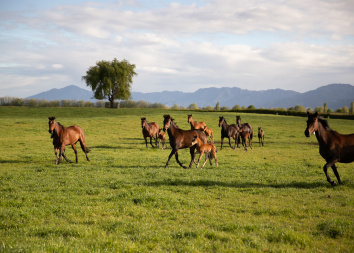 25 November 2023
Rudyard powers to Pukekohe victory
The Tony Pike-trained Rudyard produced a storming late finish at Pukekohe on Saturday afternoon to account for his Rating 65 rivals over 1600 metres. The son of Charm Spirit had finished an encouraging fourth when …
Read More