Garry's Corner – 27th October
27 October 2017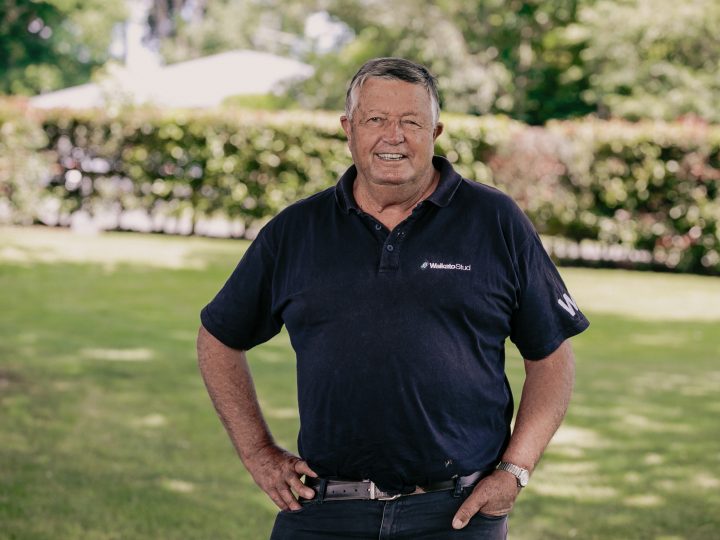 I spent last weekend at Kinloch, this is a place of great beauty that unfortunately has been discovered by the masses. The late Herbie Dyke used to call it the best-kept secret on Lake Taupo so what's brought about the change – cycle tracks. We now have tracks through beautiful bush heading both east and west around the edge of the lake. Now the participants of this activity are clearly not short of money, their $3,000 bikes are transported on the back of Q7 Audi's and I watch as they pull on their equally expensive stretch riding gear and think how much more fun they would have if they raced a horse.
My point being we need to keep our brand special, our debates on our needs need to be kept in-house. A few years ago a number of our industry people had lunch with John Key, and for those of you who have not had a one on one with him, I can assure you his public persona is very different when discussing our needs. But, and a very important but was he was strong on the importance of our brand throughout Australasia and Asia. Think about it, the All Blacks are our world champions, the America's Cup whilst good for our ego would not even register in these important trading partnerships but our horses perform consistently in front of the decision making people. Key recognised this, we need to make sure we continue to breed and supply quality products or NZ will waste this window to our country.\
Whilst fishing on Sunday morning, I tuned into Trackside radio in time pick up parts of a recorded program with John Tapp, Ken Callander and Malcolm Johnston and as I said only picked up parts because the fishing was great between netting and resetting the line on my own I missed a lot of the humour but they were asked how they saw the future. The responses varied but were consistent, positive and informative. How many of my two readers are aware that racing is the 4th largest employer in Australia? Their belief in the smaller country clubs is needed to provide feeder horses to maintain their spread of product.
As an aside, my mate Stu Ramsey has this hobby block of 500,000 acres to keep him occupied some three hours north of Longreach and he passes through the metropolis of Jundah on the way. I have been to Jundah – there are 6 houses a post shop and a race track he called from at the Jundah Cup last week, there were 1500 people in attendance which is more than Ellerslie on a 6 race Saturday.
I thought the most pertinent comment was that racing will survive, its strength being its inter-generational appeal. Imagine the spread of humanity that will attend the VRC carnival. What about Mary and I, will we make our annual Melbourne visit, maybe, Derby Day is worth the effort. Good horses, good people and a racing enthusiast's best day out. Cup day, well it will attract over 100 thousand people but I won't be there. Why not? The race is a great event, I would love to win it, I have had a runner so I know what it's like but the ratings are dragging down half the field from Europe, giving jumpers and bumpers the chance to win their share of $6 million has no appeal to me.
This is not sour grapes – walk around Flemington and the Derby Day supporters will be hard to find. My view is there should be a number of qualifying races that encourage people to own stayers. Imagine winning a Brisbane Cup but not making the field because of a German Group Three winner rating above your horse. The winners of the Qualifying races would be followed in the lead to the cup probably over many months rather than straight out of Quarantine so cup day is no longer a must do for me.
We have the Cox Plate tomorrow, what a racehorse that we can all share in. Winx will attract a full attendance, inter-generational, that's racing. We have Winston, we would have got him either way but why not, nobody has ever done more for racing. Gerald Fell has just phoned to see if I had caught up with him yet, seriously, Gerald he will be being bombarded with demands on his time and expertise.
His first choice will be sorting out the nuclear threat North Korea presents or racing. If I was him I'd pick Korea as that would be a lot easier than our lot. I said last week I would address my concerns after meeting with John Allen and to be fair I think Brian De Lore covers most very well however you will note if you take any notice Trackside Radio is consistently promoted as the Racing and Sports station.
Let me remind you our deductions of 15% of the betting dollar is a lazy $15 million per $100 million of turnover, sports betting returns us 2% or requires $700 million of turnover for the same result if I was running the business I know where I would focus my attention. Their belief of a sports bettor changing their allegiance to our sport needs to be right, imagine if that $700 million dragged a $100 million off of our share of the market, the classic double whammy. Enough, I'll go back to the corner, after weighing up Ocean Parks great 10 days, you should do the same. G
Recent News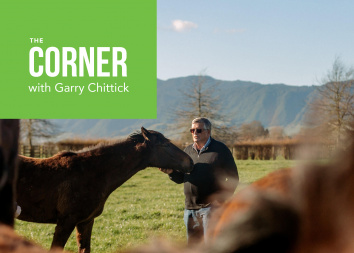 7 June 2023
THE CORNER WITH GARRY CHITTICK
Well, I attended the recent Entain presentation on their way forward. In essence, it is simply that they will do it better. Their technology, we are told, is the best, sad about the platform that …
Read More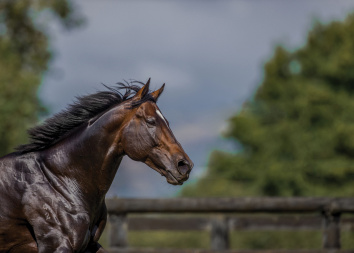 6 June 2023
Smart ride brings out best in Tivaci's son
A canny ride from Billy Egan guided the well-bred Do I to a second career victory when he wassuccessful at Seymour on Tuesday afternoon. The Michael Moroney-trained four-year-old settled three back on the fence and …
Read More