Garry's Corner – 29 March, 2019
29 March 2019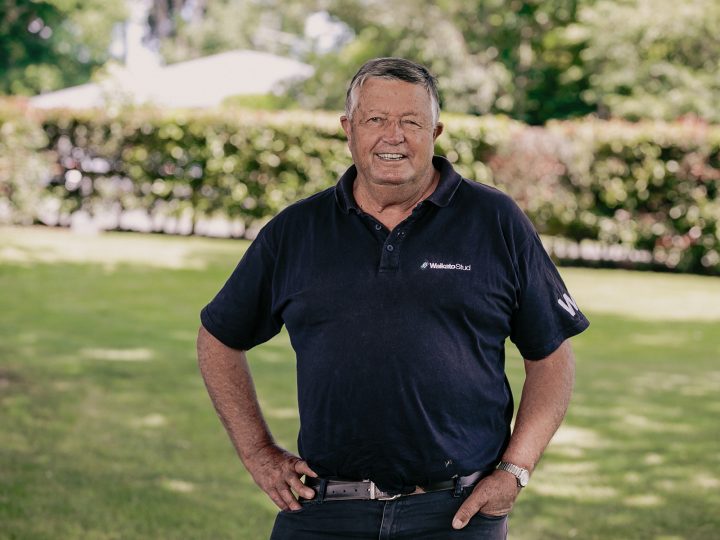 Life is all about choices, as we age choices and interests change. Personally given the choice I would have settled on age 40. You know you still are fit enough to believe everything is possible if you have made some of the right decisions you will be on the cusp of whatever material gains that may be important to you. Of course, they will not all be the same, no we will have different aspirations, values and undoubtedly a similar number of failures. It is the tenacity to make sure the failures don't outweigh the successes that enable us to achieve incremental gains which in turn enables us to make choices.
Needless to say, the ability to peg my future fixed at the age of 40 did, much to my disappointment did not happen. I wrote a book, I cheerfully inform anyone who will listen that it was a best seller. Don't believe me try and find a copy. It has been a useful reminder for my family of how life is never straightforward, it was recently suggested I pick up the thread, continue from 2009 where the last epic finished, it's not that easy, you have to be in the zone. In fact, if I had another go I would record, with tongue in cheek the number of mistakes I have made, there would be numerous, why tongue in cheek, without humour it would be depressing.
Why this preamble, well Mark organised a postseason and sale barbecue this week. He went a stage further having as a guest to speak to our staff a young man who made a profound life-changing choice. This was an inspired choice of Marks, this young, good looking man is now a quadriplegic. Brad Smeele was in his chosen sport a world champion twice. He became addicted to the water at a young age, wakeboarding enabled him to put his copious amounts of energy and adrenaline to match his need for a challenge. Leaving school before he should of, finding a group of like-minded youngsters, no money but a great work ethic he survived, had fun and collected two titles. It was his need to push for the next level that resulted in the choice that resulted in his accident. When shown the on the screen the challenge one realises just how much courage or adrenaline was required, he and his mates had built with kiwi number eight wire attitude the ramps required. He said he realised at the peak of his flight he was in the wrong position and attempted remedial procedures. Didn't work.
What's this got to do with racing, more than we give our attention to, around the world we would be surprised and disappointed at the number jockeys, breakers, equestrian riders, stablehands, shepherds who have made the choice to work with and ride our magnificent animals who are in a similar situation to Brad. My first farming experience I rode daily a retired trotter, before you state the obvious, I was considerably lighter then, the trust and bond between person and horse is not understood by those who have not been fortunate enough to have had that opportunity regretfully the horse is rarely the reason for whatever accident may occur.
Brad was very frank, covering all aspects of his adjustments, frank about his options, frank about his choices. Despite my disappointment at not being able to make the choice to peg my life at 40 I still have the opportunity to make a choice. So, we who race, breed, wager, on horses need to be sure we think about those people and horses before we are perceived as in it for whatever financial gain only. I believe the current political environment leaves us vulnerable with negative publicity outweighing the positives. How we present our sport and ourselves is that word again our choice. A heavy topic I know, Brad said during rehabilitation he went through periods of envy, in a wheelchair to his right the occupant could move his arms, he was envious until he turned to the left and realised he could at least turn and talk the person on the left couldn't. I think his most profound thought to the assembled group was when you ask how are you, mean it!
Without wanting to make light of the above it is important for those of us concerned about our industry to discuss, as Brad said, at depth our concerns. Those in leadership roles need to be accessible.  Cheers G
Recent News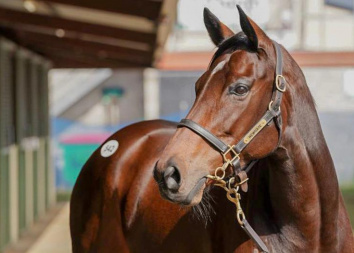 24 May 2022
Tofane lights up sale ring
As expected, Tofane proved to be one of the star lots on the opening day of the 2022 Magic Millions National Broodmare Sale when the Ocean Park six-year-old realised AU$3.1 million on the Gold Coast. …
Read More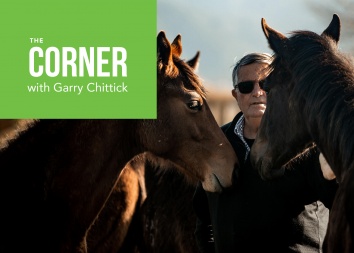 23 May 2022
The corner with Garry Chittick
I have been invited to the 150th Jubilee Dinner of the Masterton Racing Club. The Wairarapa Racing Club was formed two years later. It says a lot about our rural community and their enjoyment of …
Read More