Garry's Corner
29 June 2018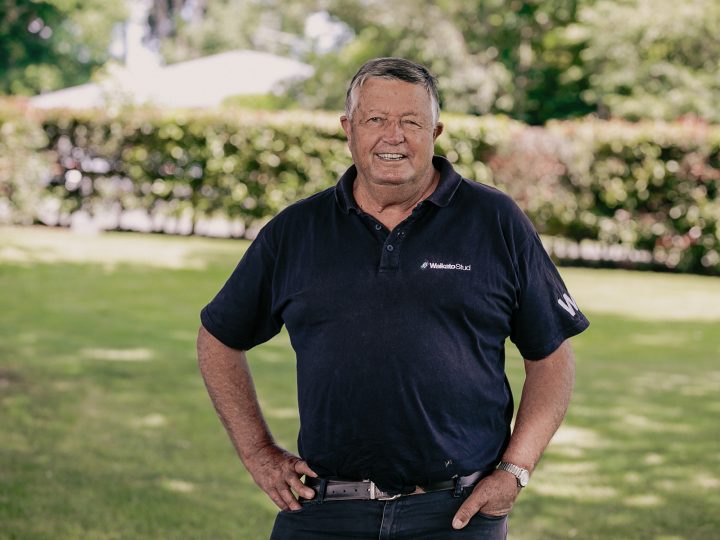 Well winters upon us, roads are closed, half the South Island is under snow, the North while never quite as bad, is still hovering around a very cold 10/12 degrees.  The good thing is another ten weeks we will be foaling, the grass will be growing, we will be planning our matings, and spring racing will be around the corner.  But it is still a long ten weeks.
Mind you we will have the Messara Report to digest, John will get a clear picture of our resilience should he be called upon to visit any clubs during this period.  Years ago there was a suggestion we should not race during winter, I have some sympathy for such a proposal, but then I don't race jumpers.  No particular reason, our racing stock is fillies retained for breeding purposes.  When I was chairman of the Racing Board the Jumping Association demanded my attendance at their annual meeting in Taupo.  The crux of their argument was the time required to develop a jumper justified higher stakes than flat racing.  Well like it or not the fact of the matter is generally these horses are purchased late in their flat racing career for not a great deal and then the development does take time and skill.  My counter argument was what about the poor bugger who puts up his hand at the yearling sale, signs the chit for half the sale average $85k.  Goes to the breaker, the pre trainer, being NZ bred late Autumn possible 2 year old start, shin sore out for 6 weeks, another wet spring, what do you know January two years later a maiden start for a winning stake of $5k.  Two years later a well known jumps trainer offers ten grand to take it off your hands then expects to race in fields of six for higher stakes.  You can see the meeting did not go that well.  So to leave on better terms I offered TAB return on betting margins of 8% on their turnover.  Pretty fair but hell no, they knew, as did I, that 8% of their turnover would never sustain their racing.  Guess what, the poor bugger that purchased the yearling for flat racing was by way of per race turnover expected to contribute to sustaining winter racing.  They had an answer, jumping attracted people to the races, only in the bar where the mulled wine was being dispersed.  I am not opposed to winter jumping but it does make you wonder if we weren't providing the facilities and shut down for two months I would bet we would be ahead.  Mind you there would be no buyer for the $85k yearling.  Perhaps John has the answer, I see where he was softening his attitude to the other codes, it's called politics.
John Allen has been travelling the country having conversations, I didn't attend only because I didn't know.  I understand there were seven attendees at Matamata, very disappointing, but then these conversations have happened before, however not a reason for not attending.  I have heard, and I stand to be corrected, that Allen said we have $55m in reserves, that is not a lot in a business of our size.  In fact most businesses of our size would be over the moon to have no debt, a cash business and $55m in reserves.  But I need to review the available accounts, we all know money is borrowed to sustain our average stakes.
Enough, we attended Marks marriage to Pip on Thursday, we all know what he and his family have been through, nothing's ever easy in life but they have come out the other side.  So good luck to them and Charlie.
Now back to spring and matings, both the NZ Stallion Register and Australian arrived on the same day.  Very fortuitous meant I could justify the day inside avoiding the cold.  Not all stallions are advertised, but in those publications, which we presume are attracting some business, were 88 NZ 180 Aus.  I bet the two of you that read the Corner would have no trouble reciting the merits of say a dozen in NZ and double that in Australia.  That is why breeding performance horses is the ultimate in breeding.  The results are impossible to hide from, we can recite the merits of these sires because they deserve our recognition.  Now not all mares can go to those easily identifiable horses, no, beyond them we have to exercise our judgement, sift through the sales pitch, and take our chances.  We all know, regardless of opportunity one in twenty will make that recited list in the future.  Just remember your objective should be to breed the best possible race horse.  I have never forgotten the lesson I received 30 years ago from a farming breeder.  This farmer bred and raced two filly of the year winners over four years, when breeding them his success rate collapsed, he was a golfer with who I had a round or two.  Over a beer he said I tried to breed money, food for thought.
Gareth's gone, good luck to him, just remember Mark and I have bred more good horses than most, we are there for any who wants to chat.
Cheers Garry
Recent News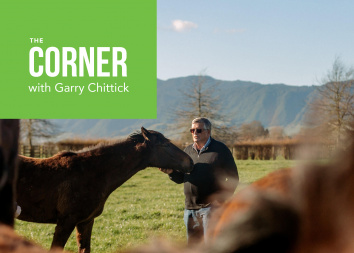 7 June 2023
THE CORNER WITH GARRY CHITTICK
Well, I attended the recent Entain presentation on their way forward. In essence, it is simply that they will do it better. Their technology, we are told, is the best, sad about the platform that …
Read More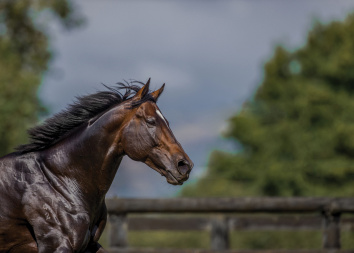 6 June 2023
Smart ride brings out best in Tivaci's son
A canny ride from Billy Egan guided the well-bred Do I to a second career victory when he wassuccessful at Seymour on Tuesday afternoon. The Michael Moroney-trained four-year-old settled three back on the fence and …
Read More