Garry's Corner – 5 July, 2019
5 July 2019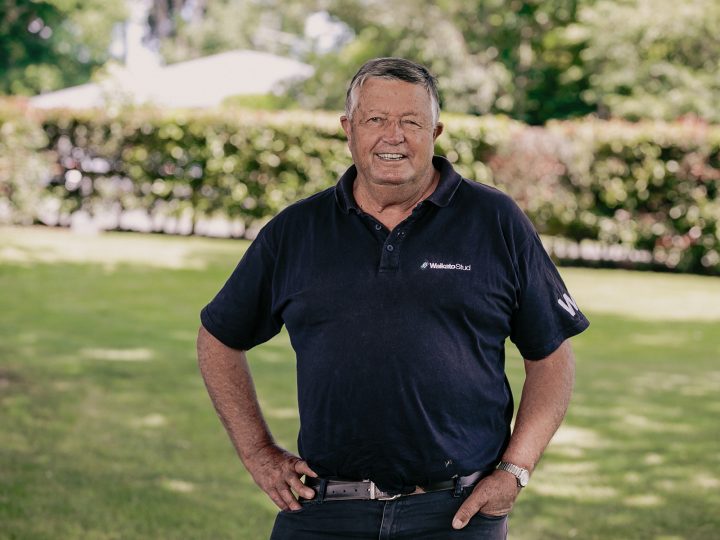 I suppose not a lots changed over the years for breeders. I first joined the ranks of a selling breeder in 1975. I have always believed no matter what part of the world we are domiciled in our number of elite stallions available will never exceed two or three.
Below these exceptional sires will be a pool of no more than ten who deserve the support they automatically get as a result of no where else to go. If you think I am wrong, good luck to you. So, at the time Mary and I were blooding ourselves you imagine the disappointment when over two or three years the nation lost Oncidium, Pakistan, SoBig, and a little later Three Legs. All of these sires just at that magical point when they had the runs on the board and seemingly a number of years ahead of them. Apart from the difficulty of finding suitable replacements, it is a minimum five years before any sire can be considered to have genuine credentials, to have cemented his place in the number one box. If we had the gifted ability to confidently select the replacements to fill those above boxes then those with the money would have the lot. Fortunately for us mere mortals, history confirms an ounce intuition more often than not is worth more than a kilo of coins. I could waste an a four page on examples but since I only have the five of you to question my suppositions, you can ring.
So what's the point of this Corner. The point is our primary aim as a breeder is to breed top quality racehorses. Ironically with each domestic jurisdiction evolving their breed to match their expectations our situation is quite different. I would venture to say only Ireland would export a similar percentage of their foal crop. But even then the evolution of their breed is catered for a consistent racing pattern. We, on the other hand would not have an industry without our opportunity to produce horses for middle distance racing in the most progressive racing nation in the world.
Aren't we lucky therefore that despite their world dominance in both early maturing short distance racing their administrators still see the need to satisfy the consumers demand for the intrigue of racing beyond 1600 metres. Long may it last.
Now we have the recent announcement of the upgrade to NSW Country racing. Can you believe it, Country Cups of $200 k. This is Group One stakes in NZ. Fortunately once again a significant part of this enhancement is available to the horses we breed. The risk is they may be tempted to run restricted to their breed races. This, we would argue would not be what racing is about. Beware is my advice. Breeding is a challenge but what would the five of you prefer to do.
I am putting this Corner together while watching the Kyrgios, Nadal match. What a game, it's like watching two top racehorses, trained to perfection. What separates them is temperament, as Lester Piggott is reported to have said, Most horses can gallop, but only 10% want to!  But I am off on a tangent, the tennis has been worth the early rise.
Nothing to report on our upcoming racing revolution. I presume RITA is installed, so we wait. While waiting I would love an explanation as to the intent and detail of the proposed second tranche of Legislation. Right now we wait with baited breath, are the numbers John Allen optimistically presents in the conversations he has been conducting around the country on the mark. They had better be, or is the unavoidable level debt repayment going to stifle RITAS opportunity to kick start our flat battery.
Briefly, if you get the chance you should read the Racing Boards retiring Chairpersons message to the industry. She has left the industry in better shape than she found it. She is proud of the outstanding achievements of her Executive. So she should be, mind you if she was right why the need for change. Bumping along we were on her appointment, struggling with some $80m reserves and no debt. Now little or no increase in stakes but hallelujah $30 m debt. Now that's a pretty good effort. However, if you have invested for the future, I'll live with debt, I've done it all my life. So what have we got, the new TAB App, rumours are this under performing change has been developed at expected cost. You will note I did not say budgeted cost, no, our Board signed off on this mess for a reputed $40m. But more, for the privilege of having our wagering algorithms managed off shore we are committed to a minimum $17m annually. Rumour has it, the platform is still underperforming requiring the importing of yet another expert to try and get it up to speed, I am disappointed the App is not user friendly but indirectly I am saving money, my attempt to invest 50 each way on Acting took sufficient time for me to watch her run third to last with my money still in my pocket. Finally, we all in business adjust to cost increases, there has little to no inflation to cope with but our departing Chairperson has presided over a 30% increase in running expenses over five years. I wish the retiring board all the best, if they like their leader believe they are leaving the Board in better shape, I suggest they concentrate on State Board appointments where accountability is not a priority.
The season has a month to run, Savabeel should top $17m in stakes again with 22 stakes winners for the year, bearing in mind my earlier comments we are indeed lucky to have him. Cheers G
Recent News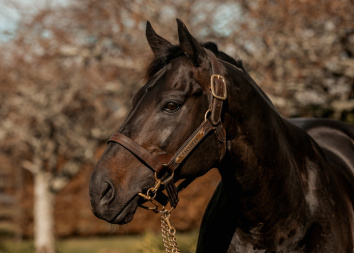 29 September 2023
Stayer runs rings around rivals
Five Rings stamped himself as a stayer of rich promise at Benalla on Friday afternoon when he made an impressive middle-distance debut. The Mick Price and Michael Kent Jnr-trained son of Savabeel doubled his career …
Read More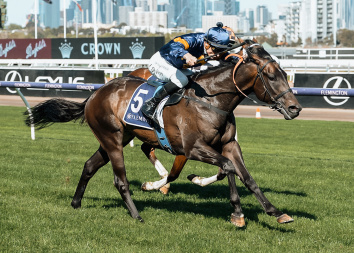 24 September 2023
Wolfy goes to another level at Flemington
Tivaci's gifted son Wolfy continued his progression in Melbourne on Sunday afternoon when he accounted for a competitive line-up of three-year-olds over 1420 metres at Flemington. The Nick Ryan-trained Waikato Stud graduate had been a …
Read More