Garry's Corner – 5 October
4 October 2018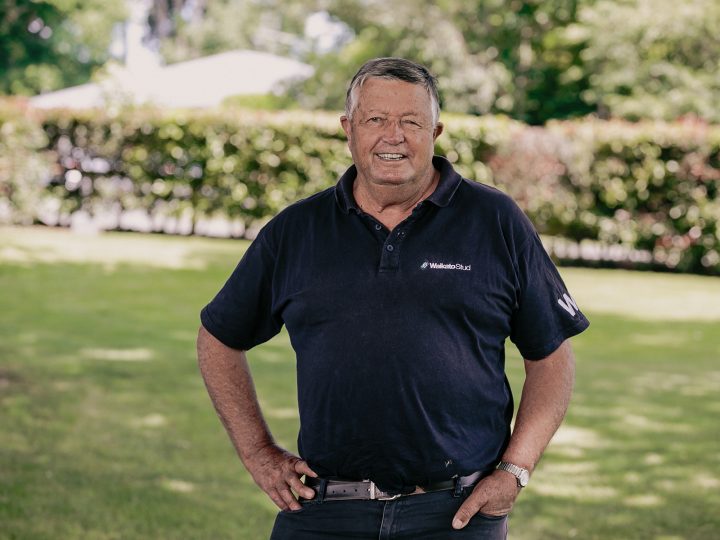 Numbers, numbers, numbers. They can mean anything, you know, one mans food another mans poison. So why do I worry, what drives me to take important time out of my life to try to get you, my two readers to understand how racing could be so much better, or, more importantly so much worse.
Now I want you to understand when I get involved in potential mathematical scenarios I work in round figures, lazy I know but detail only confuses potential outcomes. I am motivated to round up my future projections only because I saw a replay of Weigh In on Monday night. Now, let's get one thing straight, the participants on Sunday, I was going to call them actors, I have absolutely no gripe with. The interviewer with the most to say really wants to stop showing off and be more accurate, statements like we, the racing industry owe 200 m are embarrassingly infantile, the suggestion the racing industry participants hate the Board and Executive of the racing board are not worthy of comment, nobody judges the results of the Racing Board on anything other than performance. John Allen was invited to Weigh In to confirm his and his boards view of their management, their view of the future, which is so important to the three of us, you two and me. So what did he tell us, or what didn't he tell us.
Let's start with the 175 m industry payment in two years. Wonderful. What we weren't told was that increase as a result of improvement in their performance or was it Racefields, and the promised duty reduction. If as a result of their increased performance then we can be excited about the prospect of the benefits of Racefields and the duty reduction on top. If the 175 m is dependent on the Racefields and Duty reduction then we are entitled to question and say what on earth are you doing. Better still though is the projected 220 m by the year 2021, in the unlikely event costs were contained then this increase requires a turnover increase in our codes which produce the higher yield of roughly 600 m beyond current distribution. Not that simple, we are told Paddy Power affiliation has an annual fee of 17 m, ho ho, another 120m of three code turnover. But if we are to assume sports betting is to play a significant part in producing this 220m then we need to redo the sums. John Allen told me the gross margin on sports betting is 8 %, net result 4%. Let's assume the 220m depends on a mix of our codes and sports say 50/50 then the increase in wagering on the codes would be 50% of 720 m, sports, based on 4% net yield would have to increase 900 m.
Good luck! I have tried to keep this simple, I am not sure how perceptive the two of you are, I want to make clear I don't enjoy trying to understand where we are being taken, I often, when driving around the stud with Marge my dog, say to her am I so far wrong. She's like a lot of you doesn't give a stuff, I'm starting to think she is smarter than me. If not me she certainly should have a place on the Racing Board. I won't dwell on my past discussions with Marge, like the 4 m cost overruns on the fitout in Auckland, the 15m write off of the Typhoon platform, the sale of a building that cost 21 m for 10 m, the increase in cost of personnel from 35 m to 62 m over 5 years, the proposed benefits of a broader spread of wagering at a cost we are unable to confirm only to have the Australian market closed, the untenable borrowing of 12 m a year to sustain stakes, the unknown ability to collect at least partial race fields whilst awaiting the legislation, confirmation of the outstanding personnel we are in the hands of. Winston you can contact Marge through the Waikato Stud office, her required remuneration of 3 dog biscuits would have to attract no fringe benefit tax, her understanding and contribution will outway her difficulty communicating. She has been well taught!
Cheers G
Recent News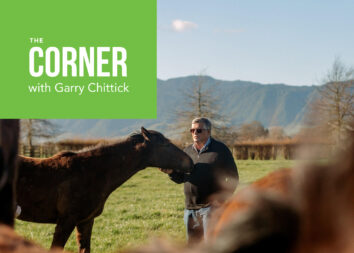 5 July 2022
The Corner with Garry Chittick
The five faithful readers will be conscious that The Corner does not dig into the politics of our powerful country. Until now. You see, we six, me and you, will have gone close to cardiac …
Read More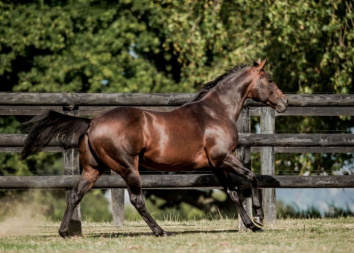 5 July 2022
Ocean Park's son a Cup contender
Bold Contender will make his next appearance in black-type company after continuing his winning ways at Grafton this afternoon. The Waikato Stud-bred son of Ocean Park completed a hat-trick of wins with a strong staying …
Read More