Garry's Corner – 7 December
7 December 2018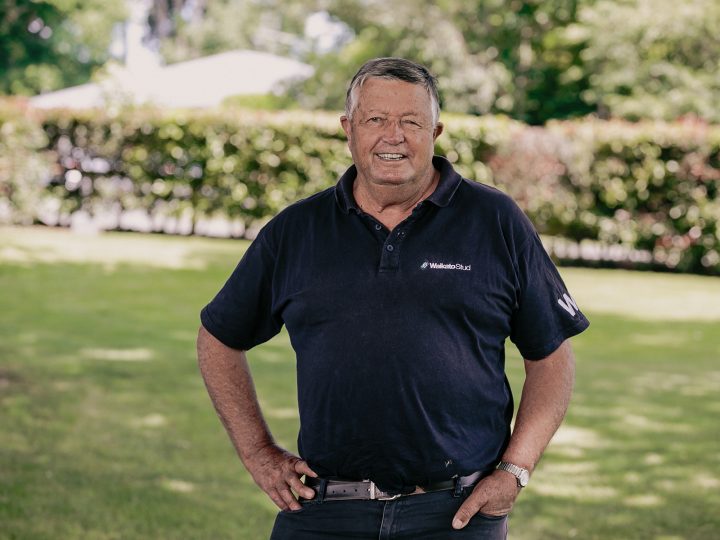 Breeding and racing administration have a lot in common. There are multiple views on which is the right direction to head. Why, well there are few activities that are so publicly exposed. This, of course, enables non-risk taking individuals to offer their view on all decisions others make.
I'll start on Racing Administration. Election to the board of a racing club was a privilege, the club was an integral part of a number of communities. Our social activities were focused on rugby, racing, and the occasional beer. More often than an election would sort out the wheat from the chaff. The closet critics, yes they were around then, seldom offered their time, mind you an election win would have been unlikely, but of course, they had all the answers. Sound familiar. But no it's now changed, if they put their name forward the appointment would be unavoidable, you note I said appointment because with very few offering to give their time the ignominy of election defeat for the snipers has been negated. But, do they offer themselves, no, no it's still easier to pick away rather than accept any responsibility and be judged as they judge. They should have a go I have done my time over roughly 20 years. I was well and truly judged, never really affected me, why, because pretty well all that gave their time during my tenure were a great bunch of capable individuals with sufficient intestinal fortitude to ride all the punches thrown their way.
So, the opportunity is there, put your name forward. Have a go, you will be surprised at how much you will learn. That is if you are teachable. Breeding is not dissimilar, where else can you dissect the decisions of the risk takers with such precision and of course the benefit of hindsight. We rarely question the decisions of those who support our stallions. Be silly wouldn't it, they are investing on the basis of whatever belief they have to produce a resulting racehorse. Our stallions will cover over six hundred mares. Now two hundred of those are the studs, four hundred other decisions made. Not four hundred owners as we have a number of clients who are responsible for many mares.
Do you, my two readers really believe we are going to attempt to direct where or how they should mate their mares. We go alright with our own, our annual crop of one hundred and fifty foals have lined us up regularly as a possible breeder of the year, we are fortunate enough to have produced an average of fifteen stakes winners a year. Ten per cent! Not bad. We are judged, the annual offering of our crop is judged by the buyer. Are we sensitive to those who have a view on our breeding policies, only the buyer. Like those that have a view on administration but don't put up their hand, those that know how we should breed are entitled to have a go and like the owners of the four hundred mares that visit our stallions we will mate according to their wishes, and wish them the best. The suggestion our breed requires international upgrading would be silly to ignore, that's why it's great to see northern hemisphere breeders from Japan and the States feeling the need to pluck Australasia s top performers to add to their band of broodmares.
The highest priced weaning sold in the world this year is out of a NZ mare. Great isn't it. So what does it tell us, it confirms a horse is a horse no matter of its origins, different thoroughbred breeding countries have varying race programs to breed for, nowhere is this divergence more pronounced than Australia and New Zealand which has created a need for each of us. We pride ourselves in developing families, we add to our core broodmare band other families then focus on growing them. It gives us great pleasure. Unlike those who judge retrospectively, we can't wait to look back, no we plan for the future. Breeding is a never-ending look to results on the track, it's worked pretty well so far, so you hindsighters have a go. Cheers G
Recent News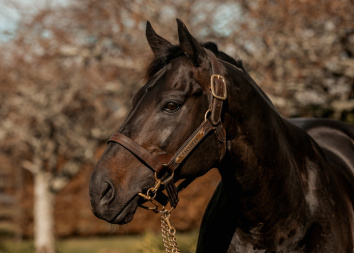 27 November 2023
Savabeel 3YO makes impressive debut
A well-related son of Champion Sire Savabeel made the perfect start to his career at Kilmore on Sunday afternoon. The Trent Busuttin and Natalie Young-trained Interlinked made his debut over 1450 metres in the hands …
Read More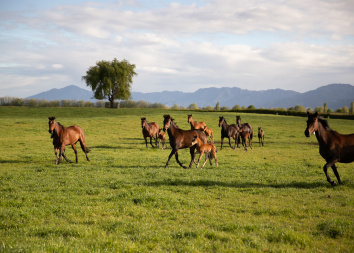 25 November 2023
Rudyard powers to Pukekohe victory
The Tony Pike-trained Rudyard produced a storming late finish at Pukekohe on Saturday afternoon to account for his Rating 65 rivals over 1600 metres. The son of Charm Spirit had finished an encouraging fourth when …
Read More