Garry's Corner – 7 June, 2019
7 June 2019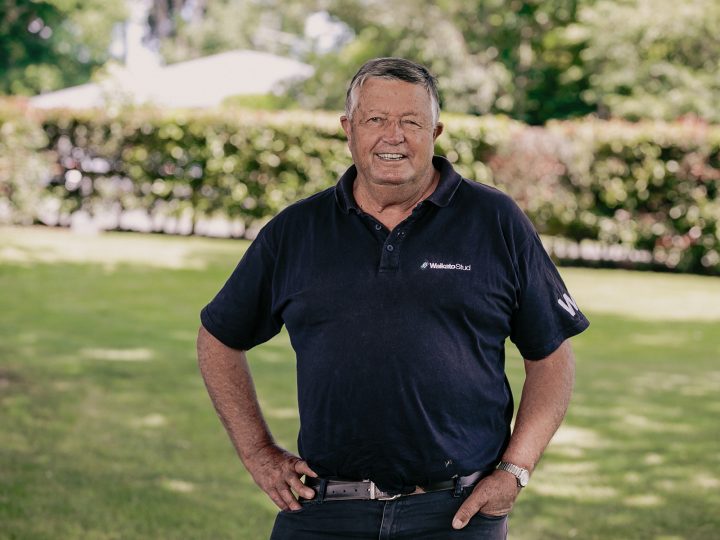 What a fortnight, a week in the sunshine, a positive Broodmare Sale on the Gold Coast, continued enhancement of the NSW racing stakes, then home to 15 degrees and the introduction of the proposed Racing Amendment Bill.
I didn't attend the weaning sale but arrived on the Sunday with aspirations to buy a Broodmare or two. Fortunately for me, the leg work had been shared between Rick Wylie and our Mike Rennie narrowing down rapidly my choices. If in the market for new breeding stock we look for a family we will enjoy developing, if you breed to breed money you find it hard to be on the right leg so we take a longer-term outlook. Then, at the top end, you need access to a suitable mating.
This is not as simple as one assumes, proven sires are never plentiful and justifiably expensive. Then we are determined type breeders, so our search is for a mare to breed to Savabeel. This immediately eliminates those with Zabeel up close, temperament is important, those who we are breeding to sell to will be very aware of any ancestral traits so you can see we are hard to please. Then if the value someone else considers fair but we don't then better to go home and breed our own. We are not shrinking violets, our recent additions of dual Group One winner Suavito and Triple Group One twice NZ horse of the year Bonneval will attest to that. But we returned empty-handed. Strong at the top it was, after bidding on three mares a total of $2.6 m I returned empty-handed.
Was I close, once, good luck to the purchasers I will watch the progeny with interest. Mind you the fillies progeny from the first day are two and a half years away from the market, takes balls and patience to be spending in excess of a million with no idea of the result of your possible $220 k mating. Still, it was fun being there, they do it well.
Now we have the NSW Racing announcement of further not just enhancements but truly significant stake increases, the desire to retain their racing stock in the state has developed into such a significant fight one has to question if this is the best use of their increasing stake money. Who are we in NZ to question it, why would we, no we won't but we must focus on getting our progeny in amongst these races. Apart from selling progeny regretfully a number of our proven racehorses will need to travel, as we have for years, unfortunately at the expense of our form here. We are indeed in the rock or a hard place but no Australia no breeding industry in NZ.
We have always had the problem of product exposure, this is now even more relevant, I Am Invincible served 220 mares 2018 , if that produces say 170 foals the likelihood of any more than 20 escaping from Australia means we are competing with 150 progeny, Savabeel covered 180 mares, let's say 140 foals they will be spread across Australasia, if lucky 40 may initially may kick off their career in Australia, hard to compete with the current book sizes. Our ability to breed and rear is undiminished so stick to it.
Now we have had the first reading of what should be transformational Legislation. The second reading is to follow within the next week, this is will be the true test. Our disappointment with the previous National Government was clearly justified by their less than enthusiastic support of the first reading. You know, all we asked of them when in power was for a change in the act to enable us to run our own business, sink or swim with people with skin in the game rather than suited independents with no knowledge and the Racefields Legislation enabling us to be rewarded for the use of our product elsewhere.
We now know why we made no progress, as always Brian de Lore has expertly dissected the first reading debate, I suggest you read his blog available here on Weekend at Waikato, I can't tell you how disappointed I am with the distain they displayed when being asked to support the Bill. Yes, they can't stand Winston and now it seems the racing supporters if they think their attitude will be forgotten in eighteen months they deserve to once again push the racing vote away.
Let's see how they go next week, the sports betting proponents are in their ear, I believe they are a major threat to our share of our limited gaming market. The direction of our Racing Board is to drive sports betting up, try out the new app and tell me otherwise. Legislators will have little cognisance of the foundation of our TAB, no acknowledgment it was formed with the financial backing of both the Galloping and Harness Codes, Greyhounds were invited later. If sports have a problem with the current arrangement with OUR betting agency go elsewhere.
The suggestion they have a right to be represented on our Board ignores our founding rights. My suggestion to the National Party is get over Winston and talk to those who know and understand what they are talking about or you will be warming your backside on the wrong side of the house. Perhaps you are right Coalescing with a party close god is your only hope. Cheers G
Recent News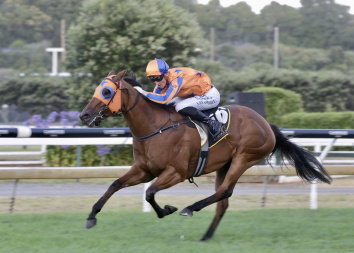 22 January 2022
Memorable double for farm
Pin Me Up (Pins) completed a superb Saturday evening at Ellerslie for Waikato Stud when she proved superior to her age group rivals in the closing event on the twilight card. The homebred landed the …
Read More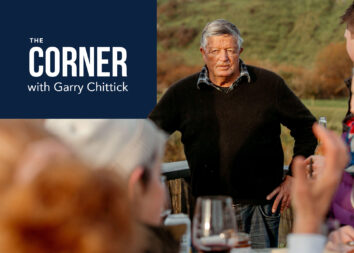 21 January 2022
The Corner with Garry Chittick
Well, the yearling sales are underway. We sent four across to the Magic Millions, averaging $460k. Amazing! How do they do it with a clearance rate of 94 per cent? This is a staggering endorsement …
Read More