Garry's Corner – 7 September
7 September 2018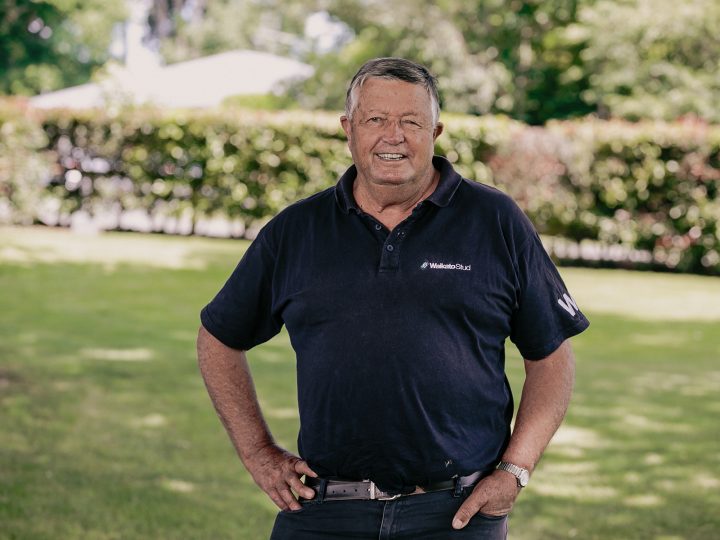 Time to reflect. I have spent the weekend reading the Messara Report. He and his associates have put together yet another comprehensive document on how they perceive our industry. What's different, well 1965 it was determined some form of rationalisation was required, many interim reports have traversed the same territory, same result. What's different is Messara has determined a path forward along with the message do nothing, nothing changes. What are we all on about, money. The proposition is more stake money, more investment, more employment and so on. Without wanting to be the devils advocate let's look at how we arrived here and some of the pluses and minuses. It is a commonly held view the current administration and previous administrations have allowed the efforts of those at the coal face to reward inefficiencies in Petone. One of the perceived views of operating under licence is it will reward the industry with immediate significant savings. It would need to, no doubt there is a cost to reward whoever may become our wagering partner. I am not party to either number but must take on trust the confidence there is in this outcome. The Minister will go to Cabinet seeking the abolition of the wagering duty some 15m, this outcome on top of his previous reduction of betting duty will mean that he alone improved our financial opportunity by some 47 m, makes you wonder how we have arrived at where we are. Race fields provide the opportunity to require an information fee to levied on wagerers beyond our wagering provider suggested numbers are around 20m across the three codes and sports. So, if we did nothing but received the benefits of the duty reduction, Race fields it should be 35m. What a shame the elephant in the room is the blowout in the cost of administration, imagine if the incremental increases were in line with accrued inflation over the last five years, we would not be searching for answers. My guess is 40m of the blowout should have been avoided. Easy to say I know but we know the cost of personnel went from 35m to 62m over that period. John Allen suggested to me I would be surprised if I amortised the 35 m by annual increases. I did, at 3% which is more than most of NZ received, which of course was 20m less than 62m. But enough of detail. My point is I am not opposed to the report but you can see it would not have been hard to have achieved better results. Quite frankly Winston has every right to express his disappointment in the boards' performance, which he did in the strongest of terms on Thursday night. When you think about it, having four independent board members is bloody ridiculous, six of the current board were due for reappointment in July, three of those must be code specific, and three independents. The remaining board member has zero knowledge of racing, I have no idea why he is there but the conundrum Winston faces is if any of the three independents he may like to replace have any association with racing, under the current act, they could be challenged. RITA, an interim proposed board, needs to be appointed immediately. The reduction in race venues will cause a great deal of emotion, I think it needs to be explained better. It would seem future wagering growth is dependent on offshore growth. That being the case I agree a minimum standard of track and track consistency is required. The initial response is the knife is out for no particular reason other than just less tracks, I would normally agree the cost savings of shutting down these venues would not be worth the fight but I can see and agree with the purpose and direction of this process. It was an interesting night, I believe the Minister must have some confidence he has coalition support for the changes proposed, if so it will be a one-off. When I asked if there was the inevitable split in support who would drive it forward I received the practised Winston smirk and no commitment. I can hear him now if we don't get organised, you had your chance, I have done all I could. Why wouldn't he, regardless of our politics he is the best Minister of Racing we have had by a long shot. Remember the 47 m of betting duty reductions, 32m 12 years ago, 15m possible now. Imagine where we would be now without it, shame it was dissipated without the benefits that should have accrued. You can see we should have done better, my two readers and me.
PS since finishing the corner I have been encouraged to watch a replay of Weigh-In, I must say we are indeed lucky to have such well versed commentators on this very complex subject. Just to bring one or two of the comments into line, Racing Victoria and Racing NSW managed to settle for 1.2 Billion each when privatised. Both State Governments took roughly a billion each leaving a slush fund of 200m each , which disappeared nearly as quickly as our Board would have achieved. About the same time, we had the white shirts from Macquarie Bank visit to advise us of the opportunity to privatise, estimated value 300 m. Can't see what current mob have achieved to enhance the value by a multiple of seven. If the commentator comes up with the 2.1 b I am sure it will be viewed favourably. On the back of such commentary, it is difficult to take seriously the views he expressed. Of course, if the decision is taken to operate under licence is made the requirements of our needs will be part of any agreement, mind you the timing of our racing is currently compatible with the best exposure available. Finally, the possible upfront fee is simply that, to divide any amount on TV by 25 as where any non-existent deal may be finalised is really kite flying. There will be more of it, but you, my two readers will be better informed. .Keep reading. G
Recent News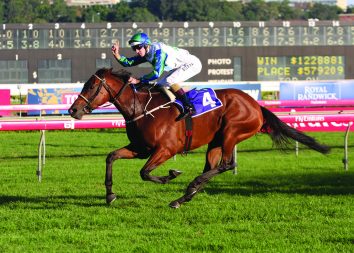 21 September 2018
A trip down memory Lane
With the running of the $200,000 Group 1 Windsor Park Plate at Hastings on Saturday, we are reminded of two outstanding horses to come off the farm – International Group 1 winner Starcraft and our …
Read More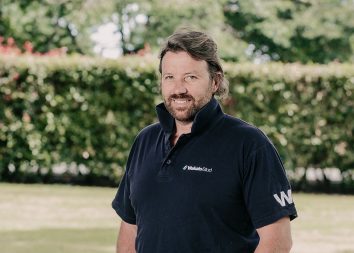 21 September 2018
Marks Mail / The Inquiry – September 21
This week Mark is joined by Daniel Gangi, Sam Curwood and Ash Hardwick for some Q & A at Waikato Stud's iconic entertainment area Game Gully. Click the video below to watch.
Read More