Garry's Corner – 8 March, 2019
8 March 2019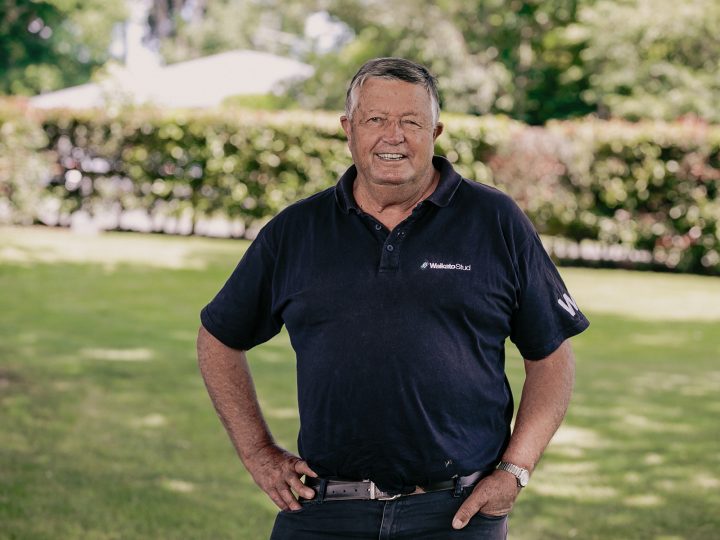 This is a difficult corner to put together, after attending the Derby Day, a day out Mary and I enjoyed, but the only slight blight on the day was the scuttle buck about current administrators and or which direction the industry should choose. What are we on about, what do we want.  I attended a meeting on the future of racecourses and the clubs affected by any change at Matamata on Friday. Bernard Saundry should have engaged a Chairperson to enable a fair spread of views. He knows his subject, but competing with a van load of protagonists from a doomed venue had the inevitable result of dominating the first hour.
In my view, a fair go. What did we learn, well we are in the hands of Winston's committee who will have presented their report last week, not a lot Bernard can tell us, he handles the questions as you would expect confidently based on years experience.
So anything I write today is like Friday's meeting; a stab in the dark. That being the case I thought, without to much waffle I will ask the two of you to weigh up what we know and what would you do.  The Messara Report summarised its findings with the succinct message, more stakes means more participants, means more bred, it's all about money. So let's look at options that you can consider, and because there are only two of you, you can respond with the number of your option .
1. Status quo. We change nothing, believe in the confidence of our current administrators in their management that the 50m they have invested recently will provide the kick start they have been unable to fuel in the past. My view, without attempting to influence your vote, is they must be close to any banking covenants in place. Stakes were maintained with the help of a borrowed 12m for the last two years. Indications are bottom line wagering is to date adversely affected by the new app. This will hopefully change or after meeting our commitments to Paddy Power, no more credit, no more buildings to sell, it is hard to be positive about next year.
2. We change the board with a view we can select or find a board who can bring about significant change. This is not easy but if not an option I am sure little will happen, to be fair, we have been patient with current administrators, they have earned the lack of confidence. Once again I do not seek to influence your vote, a very vocal racing commentator assured me a change will guarantee a change.
Look, he said at what's happened to the Warriors, well good luck to them, I would wager about the same on them being finalists as I would on us racing for more stakes next year. Don't get me wrong I believe we have great legislation, if Winston succeeds in the abolishment of the final duty, nowhere else would there a racing jurisdiction with no other commitments.
So we have a choice, remember we have just spent 40m on a new app. This ongoing requirement for IT upgrades will not cease, it may not be 40m, TabCorp spends 100m a year on IT development annually. I think we need some form of audit to establish what can be achieved with change. Our hope is Racefields, Duty abolishment, improvement in the performance of the betting options, can lead to improved stakes. The reduction in overheads is never easy and if it involves redundancies, expensive. Go back to the Messara Report no stakes, no horses, no breeding investment then ask yourself what should be the priorities of all our administrators.
3. The much debated operating under licence. To be fair there is little point in spending a lot of time and effort on this option until a possible deal is on the table. I will speculate but it means little more than a wish list. There was a figure bandied about as an upfront payment for the opportunity to run our wagering. This, of course, morphed into a supposed sale, not true but suited opponents. Then, of course, there was the Weigh In rumour of 2 billion on the table for purchase. Winston would have grabbed such an offer ladling out enough to keep us going.
The sale of both the Victorian and NSW totes resulted in a reduction in betting duty after the State Governments grabbed 75% of the equity. Anyway, it was pie in the sky. So why consider this option, well Investec and Deloitte believe there are savings of up to 50 m, our Thoroughbred Board are believers it is our only option .  The suggestion is we will lose our autonomy, will we are beholden by way of our TV coverage now. Any domestic involvement would be the last thing any license holder would want to be involved in. Anyway it depends on the deal, however, John Messara was adamant continuing on our own could lead to isolation particularly if TabCorp secure West Australian wagering , in which case they may convert to separate pool, which we would be silly not to be part of.
So when you vote you are doing so without knowledge of Winston's Committee's direction or even less knowledge of any licensed operation. Probably not worth the effort but gives you something to think about. Voting is free just press 1,2,3  you can pass an opinion if you like. Cheers G.
Recent News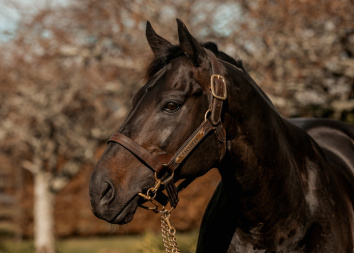 29 September 2023
Stayer runs rings around rivals
Five Rings stamped himself as a stayer of rich promise at Benalla on Friday afternoon when he made an impressive middle-distance debut. The Mick Price and Michael Kent Jnr-trained son of Savabeel doubled his career …
Read More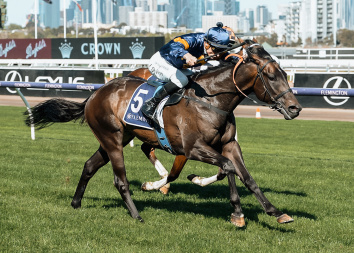 24 September 2023
Wolfy goes to another level at Flemington
Tivaci's gifted son Wolfy continued his progression in Melbourne on Sunday afternoon when he accounted for a competitive line-up of three-year-olds over 1420 metres at Flemington. The Nick Ryan-trained Waikato Stud graduate had been a …
Read More