Garry's Corner – 9 November
9 November 2018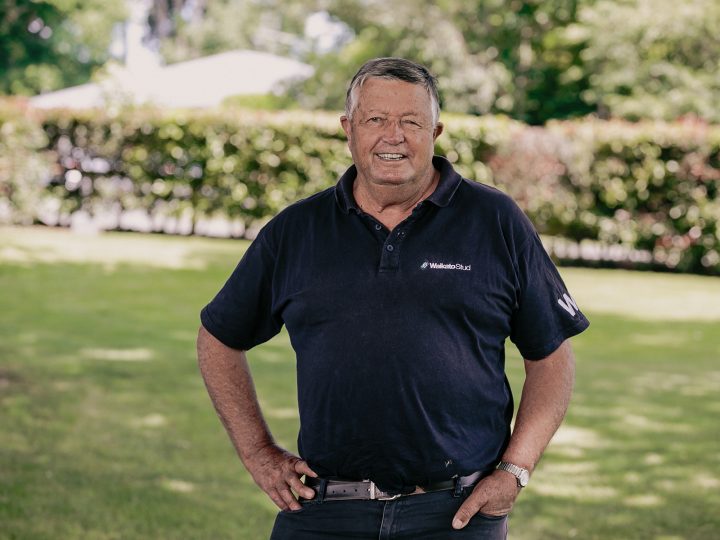 So much to think about, so much to comment on hard to know where to start. Let's start with the first two days of the VRC carnival, as always that wonderful sporting city Melbourne has the ability to create event excitement, the crowd is now governed by law enforcement requirements, wouldn't that be a problem we would like to have, even so, the buzz is infectious, the people respond, the Racing commentators are vibrant, the race call is positive, the people respond.
So do we, this positivity ropes us into what is described as the race that stops a nation, those that get carried away say the world. Yeah right! But to be able to market a two-mile handicap affected by a heavy downpour, with the patron's body surfing across the sloppy ground tells you they, the organisers, no what they are up to. Do you think a two-mile race with horses nobody knows, with bodies sliding down the Ellerslie lawn would be greeted with positive journalistic reportage. No, but I would go for the sliding, but the race would be a distraction.
The loss of a horse is very unfortunate, the publicity engendered is to be expected, but these commentators need to be sure they are not being sucked into the anti-everything brigade. The egoistic TV One morning presenter was banning racing, more, no horse riding. Horses they decided weren't bred for the benefit of people's sport and entertainment. So we will eliminate, Racing, eventing, kids ponies, the Queens Birthday Celebrations, agricultural use in many countries, polo, trekking, harness racing, what about mustering, but then rounding up cattle to eat would be totally abhorrent.
Do I need to go on, we have 50 dedicated staff who care deeply for their animals. During feed up they found a lovely filly, leg shattered, in the paddock. With animals s—-t happens. But then as I said they would ban everything, I wonder if they contemplate the results of the little sex they may have, childbirth is undoubtedly more painful than horse riding, let alone the risk.
Enough, what about Savabeel, two weeks ago 11 winners over the weekend including two stakes winners, O'Reilly then steps up to the mark reminding us he may be gone but his runners aren't 5 winners in one day. Then to Flemington where Savabeel steps up again, 2 stakes winners or more importantly 10% of the card. It's not easy you know, more important Shillelagh's Group One was 16% of the Group One card on the first two days.
I had the opportunity to chat to our Minister of Racing, there is no doubt he knows what he believes will put racing back on track. He has a view as to the minimum level stakes required to encourage ownership. We, the ones that think we have the answers, are entitled to express our views but need to understand where he is coming from, I understand there are 1600 representations that the DIA are working through I have absolutely no confidence in this process but then the Minister had to use someone. I know one should stop harking back to the past but when Chairman we used the Combined Racing Group to great effect Logic would tell you if all parties agree change should take place then do what we did. We put together the Chief Executives of TAB, RB, Thoroughbred Racing, Harness, Greyhounds and their Chief Financial Officers with the mandate to come up with a resolution.
We have a document, a Minister's mandate, go for it. Regardless of the DIA involvement, I believe we are entitled to the information they have and be prepared. We run the risk of paralysis by analysis. Get bogged down, with all the let's do nothing in life brigade, the Minister will leave us to it. Can't really blame him. For all that sometimes something brings it all into perspective, to our fellow stud masters the Nolan's of Raheen Stud Queensland, the loss of a son and father at 45 is tragic. To the family accept our heartfelt condolences. G
Recent News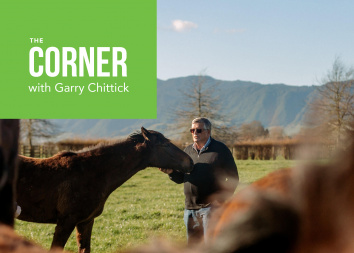 7 June 2023
THE CORNER WITH GARRY CHITTICK
Well, I attended the recent Entain presentation on their way forward. In essence, it is simply that they will do it better. Their technology, we are told, is the best, sad about the platform that …
Read More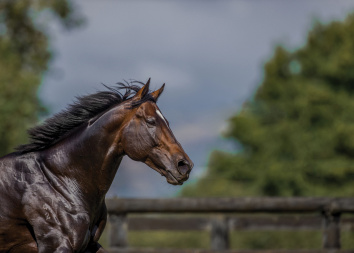 6 June 2023
Smart ride brings out best in Tivaci's son
A canny ride from Billy Egan guided the well-bred Do I to a second career victory when he wassuccessful at Seymour on Tuesday afternoon. The Michael Moroney-trained four-year-old settled three back on the fence and …
Read More