Garry's Corner – March 9
9 March 2018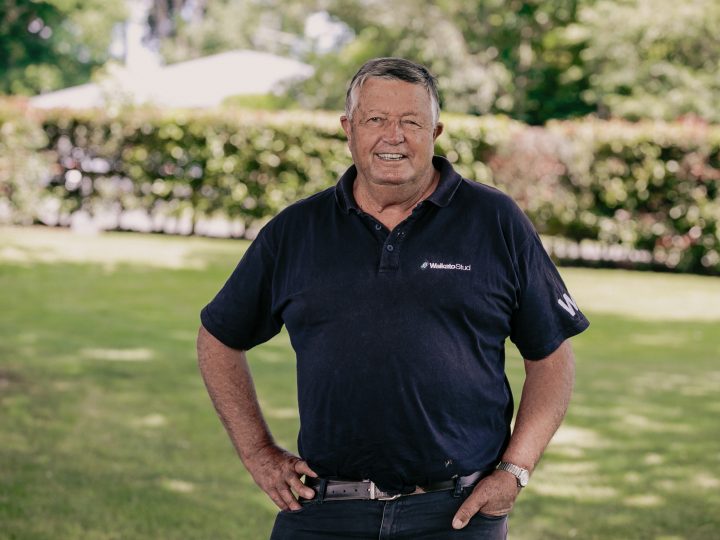 Sometimes I wish I had removed my tongue from my chubby cheek. It is difficult to weekly broach a subject, retaining the humour you need, but passing on the message that causes concern to me and others in the racing fraternity. So what to report, no need to carp on about the direction we should be taken, Brian de Lore has vented his exasperation in this week's Informant in the strongest possible terms. You all know I have great faith in Brian's journalistic integrity, you don't know that his reward for his courage, research and time wouldn't provide a meal for two at our local Italian Restaurant. You can be the judge as to whether our Italian is unaffordable. So why does he do it? Because he has been not just a student of the Thoroughbred Code for 40 odd years, he has had multiple roles of responsibility, he knows the game. This weeks issue of the informant will be available to you on our website so read it, you don't have to agree, but if it creates no ground swelling of question then Brian would be entitled to hang up his shackle and leave it to us.
We offered 7 yearlings at the recent Melbourne sale, this is never an easy sale with locals very keen on Vobis qualified offerings, we have been before and may go again but this was a tough sale. You will read stats indicating medians, passings averages were all acceptable, they may have been but commentaries since have been guarded. Now, this is not sour grapes, our seven all sold, did we do better than Karaka who knows. We went because we had 110 yearlings not just to market but to manage so a spread was necessary, our efforts are nearly over with only 2 for Sydney but of consequence was the Victorian Trainers spend of 11m last year shrunk to 5m this year. Perhaps we need to recognise that if you intend to encourage ownership buyers need to have confidence they are part of a sport not beset with questionable activities. You see , what I have always loved about being a racing owner is I can participate with limited effort, enjoy the athleticism of jockeys and horse. I just expect a level playing field . Without such, I would be reluctant to either breed or buy. Victorian Racing has had more than its share of recent headline grabbers the sooner sorted the better.
In life, a bit of Grunt is usually the difference between success and failure. It was great to witness yet another O'Reilly Grunt secure the Australian Guineas Group One. O'Reilly may be gone but with his last crop are two, we are confident his tally of stakes winners isn't over yet. If you get the opportunity grab one of his mares. Derby Day, racing is a game of inches Ocean Park is living up to our expectations, six inches and we would have every right to sing from the heights. But we have learnt to be patient, Mongolianconquer will head to Aus, the results will come.
We were fortunate to be invited to join Ron and Caroline Chitty at their table, racing on the big days has changed, you can no longer wander from bar to bar as most rooms are committed to various sponsors. It is hard to gauge the crowd as very few of these room fillers even peer out to the race, I am not saying it's wrong but I wonder what Joe Public must think on arrival or for that matter members. I love racing but I love the people, I made the effort to circulate, a lot easier for me than Mary thank goodness for the invitation.
The grass growth is amazing, the cattle are fattening, we have 1700, at the end of the year the cattle margin will equate to two of our average yearlings. You can see why we keep breeding, you should too. Cheers G
Recent News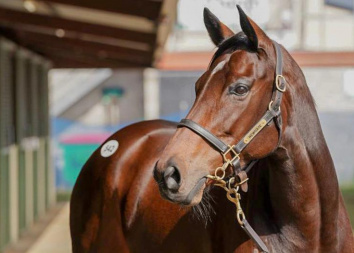 24 May 2022
Tofane lights up sale ring
As expected, Tofane proved to be one of the star lots on the opening day of the 2022 Magic Millions National Broodmare Sale when the Ocean Park six-year-old realised AU$3.1 million on the Gold Coast. …
Read More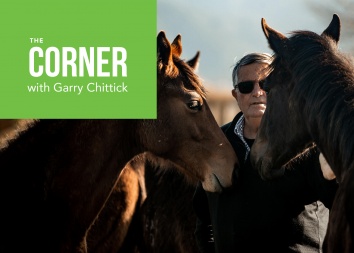 23 May 2022
The corner with Garry Chittick
I have been invited to the 150th Jubilee Dinner of the Masterton Racing Club. The Wairarapa Racing Club was formed two years later. It says a lot about our rural community and their enjoyment of …
Read More