Jim Gibbs a man for all seasons
13 April 2018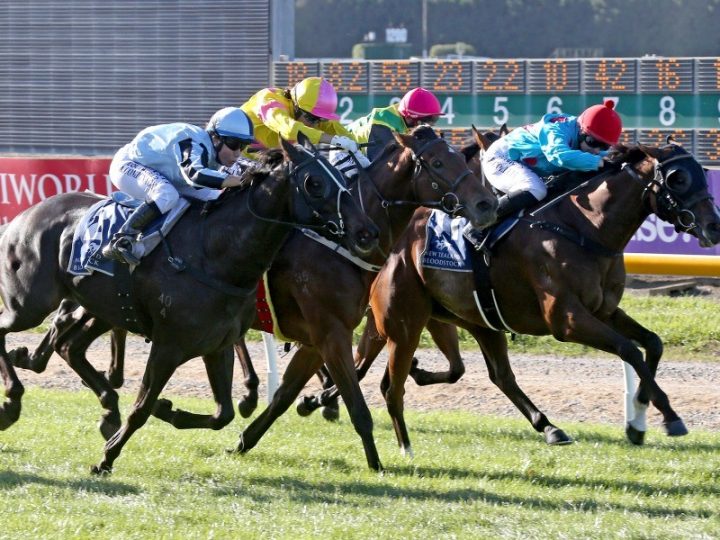 Story by Brian de Lore / The Informant
When everything you've done in racing has been a resounding success, it's fair to assume there's something more to it than luck.
Hall of Famer Jim Gibbs, NZOM, is an inherently modest man and while he mostly tells you about all the luck he's had in a long career you just know the X-factor is part of his make-up.
Gibbsy, as he is affectionately known by all his racing mates, has had a departmentalised life and career in racing that's as busy today for the rising octogenarian as it probably was when he first entered the Matamata racing stable of Frank Cobb as a 12-year-old in 1950.
Today, Gibbs and wife Ann are not only partners in life but together they inspect, buy, manage and race a team of horses – both pacers and thoroughbreds –with an astonishing degree of success, travelling the length and breadth of the country to see them race.
Team Gibbs was active this past weekend at Addington on Friday night, where two of their pacers were successful, and the following day at Riccarton Park when Power filly Respin made it two wins from five starts in taking out the Listed NZB Insurance Stakes by the narrowest margin.
Remarkable in itself, because retiring trainers don't usually venture into the world of ownership and entrust someone else to train them. With Respin's success the Gibbses have now accumulated 128 wins as owners since Jim saddled his final runner, Volscar, at Tauranga in March 2008.
Volscar was ridden that day by Cameron Lammas, one of the 35 apprentices Gibbs mentored during his 46-year training career, and he won in the Gibbs colours of turquoise with red spots and cap. On Saturday at Riccarton Park, the same Gibbs colours were carried by Respin for the first time since that Volscar victory.
"You can only keep going if you have the success and some luck," Gibbs told The Informant this week. "In the 10 years we've had 128 winners – 24 of them were last year and Mark Purdon has trained 58, and of course we have quite a large portfolio now and I look at them just about every day to know where we are at.
"We have six yearlings coming through and then there are four pacers – they are all nice horses. Every pacer we have at present has good prospects and every galloper is showing some sort of promise."
Owning a team of horses and getting it to pay poses a number of substantial challenges in today's environment of high costs and mediocre prize-money, but Gibbs has always had an eye for a bargain and has developed a formula that works.
"Today you often have to sell a promising horse to make ends meet and we are in the same boat," explained Gibbs. "With Volkstok'n'barrell we sold shares in him, and now he's gone to Singapore, and that has managed to keep us investing in the game.
"A lot of our pacers have been sold to the USA and they've won and if they do well you have a connection with the new owner and they want to buy off you again."
When you examine the career of Jim Gibbs it's not that surprising he has made a good fist of ownership. After all, he's been successful in every facet of racing he's applied himself to since the age of 12. At 14 he rode his first winner and went on to ride 126 winners on the flat and over jumps including winning three consecutive McGregor-Grant Steeplechases. His last ride, a winner, was in 1965.
The 35 apprentices he mentored over 46 years included top current senior rider Michael Coleman. And during that time he only ever trained a small team but accumulated 145 stakes victories and 986 winners.
His success has not only given him a place in the New Zealand Racing Hall of Fame but also earned him recognition with a Queen's Honour in the form of a New Zealand Order of Merit. So while Gibbs attributes luck to playing a major part in his overall success, the powers that be have given him due credit for his high level of achievement.
He is the type of man who makes you feel comfortable in his presence. He is passionate about horses, which is very obvious but you also get a hint of his deep knowledge, a modesty that is more characteristic of the men of his era and a sense that he might say something profound that's worth remembering.
He might be coming up to his 80th birthday later this year, but he is as sharp as he ever was, can quote all sorts of figures or stats from years gone by and looks no different to the way I remembered he looked 25 years ago.
Suggesting to Gibbs that Tidal Light might have been the best horse he ever trained didn't draw a direct affirmative but more an acknowledgement of all the good ones he's had.
"Well, I trained about 80 horses that each won over $100,000 – a horse like Mickey's Town won 20 races. He beat Horlicks and Rough Habit and yet the Captain Cook Stakes was the only group one race he won out of 15 group wins. Tidal Light was very special but she got injured in Aussie and never really came back as a four-year-old and then went to stud.
"She was the fastest horse that's ever gone around Ellerslie over 2000 metres – she broke two minutes and nothing has ever done it since," continued Gibbs with an obvious sense of pride.
"I bought her for just over $4000 because a crayfisherman I trained for, Warren Taylor, wanted to but a horse and race it for $10,000 total cost. It was a Ready to Run Sale at Claudelands and Warren had marked all these horses and I went and looked at them and they were all going to be too dear.
"Later I went for a walk around the sales ground and your editor Dennis Ryan spotted me and yelled out to come and look at one he had in his draft. I looked at four – there was a grey later named Yenolom that became a very good horse and two by Diagramatic, including Tidal Light. She wasn't big and was just okay, very athletic and looked as though maturity would be her best friend.
"I went away and went back to her and asked Dennis if we could walk her up and down where she wasn't distracted by the cars on the other side of the fence, and when I saw her walk she really got over the ground. I went back to Warren and said I'd found one and we ended up buying her for $4,250.
"I thought she'd win a couple of races and that would keep him happy. But she was special – she beat Bonecrusher for Horse of the Year. That sort of stuff is flukey."
Flukey? Perhaps not. There was something in Tidal Light that Gibbs saw that no-one else detected, otherwise she would have made more. Tidal Light won 10 races at three years in the 1986/87 season including the New Zealand Derby and that was the year Gibbs, with his small team, became the first man to train winners of $1million in season.
"Tidal Light had natural ability pretty near straight away. I had a lot of good mares that didn't show ability straight away but once they got to a mile and mainly in their three-year-old year from about Christmas onwards."
Two seasons later with a plethora of good mares in the stable such as Maurine, Sounds Like Fun and Spyglass, along with geldings Mickey's Town and Regal City, he became the first trainer to top $2 million in stakes in a season.
Afterwards came top performers such as Doriemus and Coberger, both which were cheap buys in the Gibbs name. He again takes up the story: "One day a friend John Hart, the All Black-coach, said buy a horse at the sales and we'll put it in the partnership.
"So I went to the sales and ended up buying four horses. One was Coberger, one was Doriemus, another one won a trial and was on-sold for a small profit and the other one was limited but on-sold for a loss. So we finished up with two good ones.
"The John Hart partnership came down to view the horses and I told them they could take their pick of the four. After inspection, they said they would take three and I said 'I've bought some of these to trade' – but they wanted three.
"The one I didn't want them to take was a chestnut that had his tail chewed off at the sales that Ann had found. He was a big, strong horse but a washy chestnut with no tail.
"They liked him and that turned out to be Coberger – he had cost $8,000. He had huge muscle and won a Railway, and should have won two, and also won a Concorde. As a five-year-old he was New Zealand champion sprinter.
"Doriemus was named second best stayer in the world after racing in Australia but the funny part of the story was that John Hart and his friends picked three of the four but left Doriemus behind. Doriemus [$4,500] was by Norman Pentaquad and they already had one by that sire so dismissed him.
"So Ann and I were left with Doriemus on our own. It was a flukey thing."
Perhaps that's one Gibbs fluke – the one that turned into a Melbourne Cup winner – that we may have to concede.
To read this and other important industry stories in The Informant each week email ADMIN@RACINGMEDIA.CO.NZ. Mention W@W and get 20% off an online subscription.
Recent News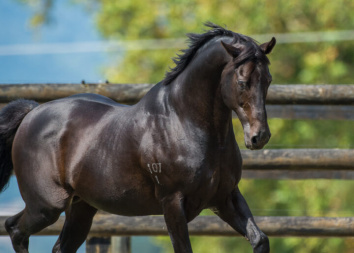 17 August 2022
Savabeel's son a smart winner
Savabeel three-year-old Aban landed an early winning blow when he posted a tenacious victory over 1350 metres at Ipswich on Wednesday afternoon. The David Vandyke-trained representative had finished runner-up in his Sunshine Coast debut at …
Read More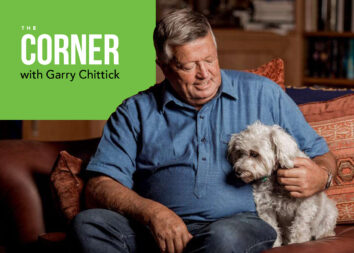 15 August 2022
The Corner with Garry Chittick
We have had a reminder this week of the risks our jockeys are exposed to. The death of Taiki Yanagida, a young man who chose to learn his craft firstly in Australia then under the …
Read More