LESS PAIN MORE GAIN FOR MELBOURNE CUP THANKS TO MICHELLE
9 November 2015
– REBECCA WILSON COURTESY of NEWS LTD, sourced from Letsgohorseracing.com.au
THE rich and powerful who run thoroughbred horse racing in Australia should bow and scrape at the feet of an amazing woman at the end of this most memorable of Melbourne Cup weeks.
Without her, Australians might have been left wondering what had happened to this great race, born out of a wholly egalitarian notion that an entire country could stop for three minutes a year – together – to celebrate being us.
REBECCA WILSON, one of the country's best sports columnists, reports for NEWS LIMITED that for several years now, the pre-Cup hype has all been about wealthy people from overseas who had enough resources to fly their multi-million dollar thoroughbreds into Melbourne for a whistle stop raid on our great race.
While there is no doubt the industry needs the injection of cash, and the glamour that the Lords, the Sheiks and the Japanese millionaires bring, something was lost when the Cup field went from one or two of these horses to almost half the field. The days of the cheap reject from the country sale yard, owned by ten mates without a spare dollar between them, seemed to have disappeared forever.
Then along comes Michelle Payne, Darren Weir and a sporting fable that will be told for a century. The young female jockey, one of ten kids; the gorgeous brother, Stevie; a 100 to one shot she begged to ride; the blokes who didn't tell their wives they were part owners in a horse (and 25 bucks a week was coming out of their joint savings to pay for the feed); and of course the country town of Ballarat where the phenomenon that is the Payne family was made.
It is one very big thing for Michelle Payne to have saluted the judge as the first female to ever do so in our iconic horse race. It is an even bigger one when the woman in question happens to be one of the most frank, interesting and unique athletes to grace the sporting stage for many a year.
By now, we all feel like we know her. I don't think there was one woman who didn't throw a fist in the air when she won or a proud female who didn't want to hug her when she told the chauvinistic doubters to get stuffed. Payne did it in a way that so many women who've been put down by their male counterparts would have scripted it – in a winning moment, with a smile on her face, in front of every doubter and cynic who had ever bagged her.
If our Prime Minister can't come up with something this woman can do for all young women in Australia, he is a mug. Michelle Payne has that something intangible that Australians love, an earthiness and honesty which we embrace.
Without her, race week organisers in Victoria would have been left very exposed indeed. The crowds were well down on previous years and a black cloud hangs over Victorian racing which threatens the future of at least three prominent trainers. Each has been accused of doping offences involving the administration of blue cobalt.
The fact that the chief steward had someone firing bullets into his home a week ago underlines the tenterhooks on which the industry in Melbourne balances. The Attorney-General, George Brandis, quietly withdrew powers from racing stewards several weeks ago which gave them the right to intercept phone records. He has made the job of finding the cheats and the criminals in racing almost impossible.
While those who work in the racing industry would vehemently deny it, the blue cobalt scandal threatens the sport's integrity to the same extent that the Lance Armstrong scandal destroyed cycling.
The hearings were adjourned until after the carnival, the racing media did not mention it but genuine racing people quietly expressed their concern for the sport's future. The men facing the very serious charges include Black Caviar's trainer, Peter Moody. Moody faces a ban of more than several years if he is found guilty. Even worse, his reputation as the trainer of Australia's greatest sprinter will be forever tarnished if the charges are proved.
So while the smile came back to our dials because of a young female jockey, racing faces some tough challenges in coming months. Believe it or not, punters actually know there are black clouds gathering. They sense something is not quite right. Denying it and secretly taking powers away from stewards will only make that smell stronger.
Recent News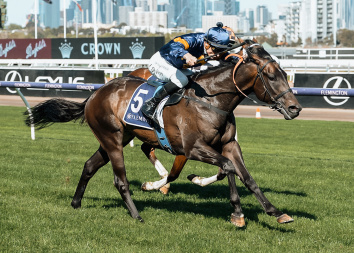 24 September 2023
Wolfy goes to another level at Flemington
Tivaci's gifted son Wolfy continued his progression in Melbourne on Sunday afternoon when he accounted for a competitive line-up of three-year-olds over 1420 metres at Flemington. The Nick Ryan-trained Waikato Stud graduate had been a …
Read More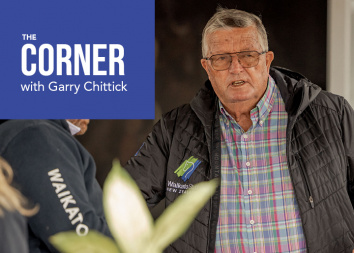 22 September 2023
THE CORNER WITH GARRY CHITTICK
Attempting to make sense of our Thoroughbred Sport in little more than two paragraphs is more often than not going to require a little plagiarism. After all, even though the eleven of you accept my …
Read More