Messara advises NZ to start again with a blank sheet
16 February 2018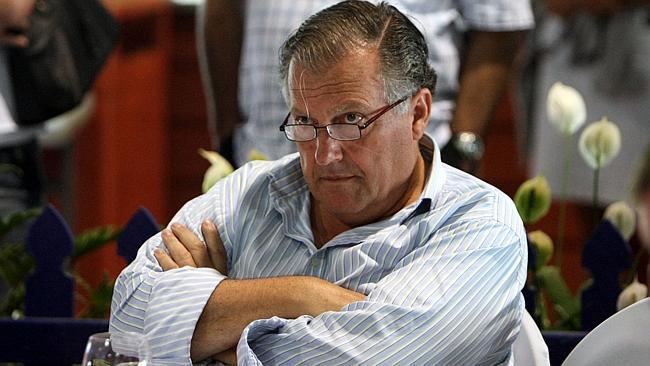 Story by Brian de Lore / The Informant
Arrowfield Stud boss and former chairman of Racing NSW John Messara says that if he was in charge of New Zealand Racing he would start the fix with a blank sheet of paper.
Messara, who was in New Zealand this week to attend the first two days of New Zealand Bloodstock's Karaka Yearling Sales, took time out to express an overview of the thoroughbred business in New Zealand and offer some advice on how to address some of the issues it faces.
"What I would do if had all the power is take a blank sheet of paper and make a list of the industry's most crucial needs. I would write this, this, this and this in priority order and then go out and try to emulate it," began Messara AM who was awarded the honour of a Member of the Order of Australia in 2008.
"Some of the things would be a better revenue deal, a more efficient broadcasting operation, containment of costs and one of the things a lot of jurisdictions have gone to, but one which I'm not in favour of, is this having this regulatory body that presides over the three codes – New South Wales doesn't have it."
Messara was questioning the need for the very existence of the body of administration we know as the NZRB. More than that, he suggested the structure under which we are governed is one he could never have worked in and it was ill-conceived all those years ago.
"I've found that in industry where there's a joint board involved in a number of industries there are too many complications.
"These are the sorts of boards that 'grow like topsy' and it becomes a bit of a burearacy and you want to avoid that at all costs. Thoroughbred racing can ill-afford to support harness or dog racing."
And while on the subject of dog racing I am reliably informed that the calculation has been done which shows thoroughbred racing supports greyhound racing financially  to the tune of $5 million annually because of this clumsy and outdated Racing Act of 2003 under which we are governed.
That's all we need to know in the first of two years of borrowing a total of $20 million over two seasons to maintain a minimum stake level of $10,000.
"Each of these codes which has its own culture, its own personnel and its own way of dealing with issues and keeping them separate ends up costing less money rather than costing more money," continued Messara, "and I think you have to keep them separate because they have their own ambitions and they end up not liking each other and don't then co-operate. So, we have resisted that situation in NSW.
"I understand where these things have been invented from but from a government minister's point of view they don't differentiate each of the codes – a lot of ministers aren't 'au fait' with racing but your racing minister is  – to others it's just racing.
"When you are dealing with parliamentarians all day like I did you realise they don't know the detail about any of those things – they know nothing!  If they can bunch them all up and have a standard of integrity – they think they can achieve it all by doing that.
"It seems a neat organisation for them but what it does is cause enormous frictions and constraints – they are three different industries with three different types of people operating them and participating in them and thoroughbred racing is the biggest by far and is a big generator of GDP.
"You need to simplify things and the chairman of the industry has to be a strong figure with vision, but in my time as chairman of the industry you had to be strong, but having to preside over those other two codes would have been impossible.
"You can't be 'au fait' with all the peculieratities – the culture is different in every one. I couldn't have been confident about the other two codes and would have had to get out because I couldn't have guaranteed what I was doing in those other codes.
Messara was also Chairman of Racing Australia until he resigned from both positions a little over 12 months ago. He is right up there as one of Australia's most successful racing administrators.
"In 2011 he agreed to the roles with Racing NSW and Racing Australia to secure the industry's future by filling in his blank sheet of paper with a specific set of reforms which he had achieved by the end of his tenure.
It wasn't always a popularity contest but Messara strength of character went a long way to achieving his goals. We need Messara-type leadership for the New Zealand industry and a blank sheet of paper would certainly be a good starting point.
"In the end I think it comes down to leadership and collaboration with the government because we are in an industry that's governed by acts of parliament," Messara explained.
"Collaboration and confidence in the government is an important part of what we have done and continue to do in NSW. Having someone with visionary leadership who can execute the plan is the other part.
"The vision comes down to people and the industry needs someone to take the lead and be a representative to government to go on and make the changes in government that are necessary which includes containing costs and maximising income on a sustainable basis."
"It's no good throwing money at an industry and saying here's some money to see you through – it has to be maintainable. You can't establish a stakes money program and then the next season have to bring it down because the money's not available."
The irony of Messara's remark above is that it begs the question of what will happen at the end next season when the $20 million borrowing for stakes has been used up – do we borrow more to maintain the $10,000 minimum if the NZRB strategic initiatives haven't realised the returns CEO John Allen has forecast?
"Costs are part of what you need to address," Messara explained, " but it's also a revenue thing as well – you have to get that equation right so that the industry can release more money for prizemoney.
"So, the industry gets in all its revenue plus broadcast income plus product fees then it's got the cost of administration. The decisions you have made on borrowing money to increase prizemoney and building your own FOB platform are precarious ones but I don't know all the facts so I don't like commenting too much.
"The changes have got to be of a structural nature to put the industry in a sustainable mode – they are some of the things we have done Australia.
"I got a lot of confidence out of the Deputy Prime Minister's speech when he said he would address the problem of prizemoney on a sustainable, long term basis. I'm sure your guys here can work it out – they only have to look across the ditch.
"The sort of things we have put our mind to include coming to a very workable rapport with Tabcorp – in NSW we get adequate payment for our broadcasting rights and from the corporate bookmakers
"Australia now is supported by a tremendous sustainable base In terms of prizemoney. What we have done is we've made racing pay to a certain extent – the best return in the racing industry in the world are those that places that are somewhat closed like Hong Kong and Japan – they are fully integrated and closed and you have to be licensed to get into them.
"In Australia and New Zealand we have open racing economies – anyone can get started in training, owning or breeding; there are no barriers in getting into ownership, other than economic barriers and so they are far more difficult to control because you have a certain amount of prizemoney which had to be divided into a varying population of participants.
"It's tough in those jurisdictions – NSW and Victoria has a return to owners which is the best in the world – better than America and Europe and certainly better than here.
"Racing now is not as financially demanding in Australia now as it has been in the past but there's still room for improvement, but in New Zealand, you are a long way behind us because you really haven't undergone the reform that we have in Australia.
"Structural reforms such revenue generation and also capital expenditure budgets that we've had over the last couple of years; all this money that we've had set aside to upgrade facilities which were somewhat neglected in our country areas and in our major showplaces like Randwick.
"All that has been done and is continuing to be done so we've sort of got our act together in NSW and Victoria but there's still a battle going in Queensland and West Australia – New Zealand falls into that range. I suspect that here the owners just don't get a return.
"Nothing will happen here in terms of a significant improvement in the breeding sector until you improve the racing sector. It's totally dependent on the success of racing. The trend of lowering foal crops is a world-wide one. The UK has bottomed and is just beginning to come up, Australia has bottomed-out we think. So even if you get the prizemoney to draw people back in it's going to take five to seven years to start making a significant difference.
"If you don't change the racing program then you will have small field sizes and that leads to less wagering and therefore less revenue and less money to put out for prizemoney.
"It all comes down to people at the end of the day – personnel are critical. A single person can change the world."
Recent News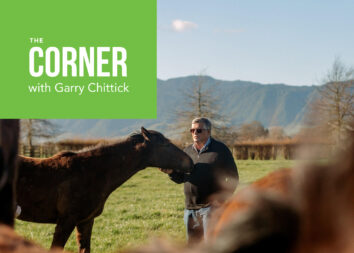 5 August 2022
The Corner with Garry Chittick
Well, another year of racing over. The excitement of a new season, new crops of age groups, you've got to be enthused – if not, why be involved? Our involvement covers all aspects. We invest …
Read More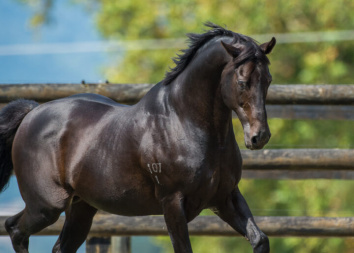 31 July 2022
Savabeel's stallion supremacy continues
Savabeel's dominance has translated into yet another clean sweep of stallion titles for the 2021/22 season which was headlined by an eighth consecutive Grosvenor Award as Champion New Zealand Sire. Waikato Stud's superstar resident also …
Read More