Messara report will mean short-term pain for long-term gain
1 June 2018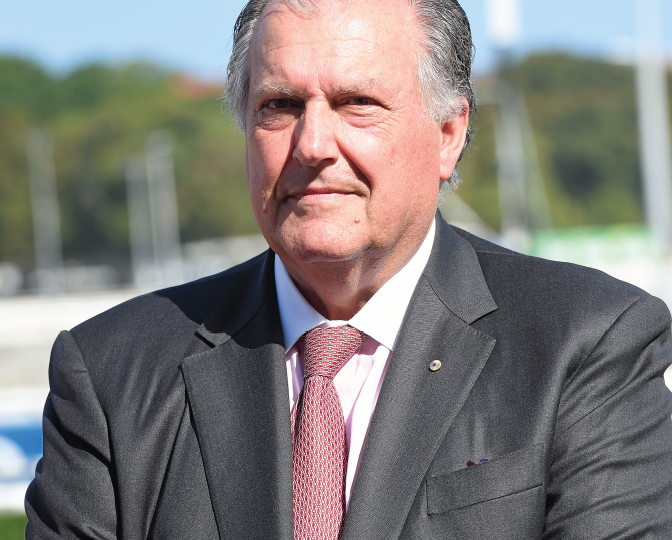 Story by Brian de Lore / The Informant
When John Messara delivers his review of the New Zealand racing industry to the Minister for Racing some time in July, the recommendations he makes for adoption by Winston Peters will be more substantial than most industry participants could have imagined.
Anyone expecting only a 'king-tide' can forget that and prepare for a tsunami. This is not an adjustment, tweak or rearrangement; this is going to be more like a derailment with wreckage spread far and wide.
Why? Because only a major overhaul will be sufficient to turn this business around and get it back to where it should be. Casualties will be significant and the report will be unpopular in some quarters but completed in favour of a better future for our industry.
Last week Minister Peters said "I'm not here to make friends – only to fix things up". Add to the mix Messara, who is a high achiever, and you have the ingredients for a very good end result in preference to winning popularity contests.
Messara's achievements over 40 years have not always gone down well with his Australian breeding industry peers but he never flinches from his beliefs or the task at hand. That's why he received an AM – he made things happen. The Order of Australia is awarded by Queen Elizabeth II to recognise Australian citizens for achievement or meritorious service. Knighthoods are no longer awarded in Australia.
The fundamental problem for New Zealand's racing industry over the past 15 or 20 years is that we have been contracting in terms of GDP, owners, breeders, betting, costs of racing ratio to prize-money offered, etc., while the NZ Racing Board has been expanding at the same rate as the industry's contraction. The result is that the tail now wags the dog.
For years this industry contributed in excess of one per cent of GDP, which has now reached $258 billion for the entire country but racing's contribution has remained stagnant at $1.6 billion. That means our industry is now responsible for 0.62 per cent of GDP. In the time we have slipped to 0.62 per cent, the operating costs of the NZRB have gone from $94 million to $204 million per annum. That's an increase of 217 per cent in 14 years.
The NZRB takeover and domination now sees racing run by technocrats and public servants who have no real interest in the business and therefore are unable to relate to the long-term die-hards who love the game.
This article is unashamedly in favour of those people who do love the game. As the 1975 film classic Network said: "I'm mad as hell and I'm not going to take it anymore!" That's now the catchcry resonating around the racetracks of New Zealand.
Finally, change is around the corner. But what will that change be, and how quickly will it be implemented? These are the burning questions currently being debated as we roll into winter racing and creep closer to the finalisation of Messara's report, which is due in late July.
The developing content of the Messara report is in not privy to this writer, as has been stated in these pages previously, but judging from historical events, knowing the characters in this play as it evolves, and keeping one's ear to the ground, it's feasible to make some predictions with a
degree of accuracy.
Although Messara has been consulting with some key industry participants and will continue to do so when he arrives back in the country next week, 95 per cent of what he will eventually recommend to the Minister is probably already known to him.
Operating expenses will be savaged. Past experience says he will scrutinise severely and present for recommendation a new, lean and mean model. Remember, the RWWA in West Australia run an industry similar in size in every respect to New Zealand and it costs them A$90 million a year in operating expenses – yet it's still said that's excessive.
West Australia has a racing industry similar in size but it's run much leaner. They have one board that presides over all three codes and so effectively have one less level of administration. Like New Zealand, they pay for their broadcasting and run their own TAB but still have critics who say it should be run for A$60 million per annum.
In the 'blank sheet of paper' interview with Messara at the Karaka sales in early February, he did say "I'm not in favour of having this regulatory body that presides over the three codes – we don't have that in NSW."
He went on to say he thought the three codes were better to self-manage, which would allow them to pursue their own ambitions. And why wouldn't the codes want to manage themselves in a more independent state – in particular financially – if they were each receiving a far greater annual payout from the TAB?
Such a change may result in the current NZRB being reduced to the role of managing wagering and become a body answerable to the three codes instead of the other way around. Whatever the
designated role on the future of New Zealand racing, the NZRB would be depowered and deployed to a skeleton staff. Messara is proud of the fact that Racing NSW was set up by him and Peter V'landys to run at only 38 per cent of the cost of Racing Victoria despite having 20 per cent more racecourses – so what does that tell you?
And what about the Fixed Odds Betting platform currently being constructed? Outsourcing was Messara's preference before he got involved and it's no secret the NZTR have always wanted to pursue the option of outsourcing. The fact that the NZRB relented and agreed to form a steering committee with the three codes to investigate outsourcing is a fair indication of where the future lies.
The FOB is going to have a huge cost overrun and be late – the NZRB recently advertised for a project manager on a contract basis through till Christmas – something punters can look forward to getting in their yuletide stockings.
But before year's end, in fact by the end of July, a strong possibility exists we will see a transitional board appointed in place of the current NZRB board, to carry out the transition of what we currently have to fulfil the recommendations of the Messara report.
The transitional board could operate under its own charter to work outside the current Racing Act 2003 – and by the end of the year we are scheduled to have new legislation. Racefields will be included in that legislation, although since April 23 Australian corporate agency Crownbet has been paying voluntary racefield fees in recognition of the coming legislation.
Even if the transitional board decide to outsource TAB services to either Tabcorp or one or two of the corporates, the completion of those negotiations will take at least a year. The implementation may take another year. To continue to run the business of betting the FOB may be used for one or two years before outsourcing is possible due to an incompatibility of software and other logistical issues that exist between New Zealand and Australia.
If the Messara recommendation says 'outsourcing' then it's likely that Tabcorp would gain selection for the business. They now have Ubet joined up, are expected to get West Australia and with New Zealand it would complete an Australasian TAB of real strength Tabcorp must be favoured over the corporate bookmakers, as the organisation has a vested interest in racing as opposed
to the corporates who exist primarily to return a profit to their shareholders.
As Messara said earlier this year: "You do suffer from scale here so it's hard to justify building a capital asset when you're not going to get the usage. I think looking at ways and means of working with Australia in a collaborative way is a good way to go. Tabcorp is turning into a massive organisation and I think you have to be part of it. I wouldn't be competing with Tabcorp – I'd become part of it."
The Messara report will prove to be the game-changer for everyone in racing. Owners will race for more stakes and punters will be better served. Down the track, our breeding industry will gain residual benefit from increased stakes and ideally strengthen the domestic or middle market for yearlings and breeding stock.
So many other changes are needed, such as marketing racing to the younger generation, establishing a better infrastructure and particularly facilities for owners at our major tracks, keeping our volunteers around the country integrally involved, incentivising the retention of our top fillies and mares instead of selling them offshore, servicing punters better through the TAB and establishing an academy for people to enter the racing workforce in whatever capacity they choose – jockey, room, trainer, blacksmith, etc.
The Messara report will also mention artificial tracks. In February at Karaka but not published previously, Messara said: "In New Zealand, because of your weather conditions, I think a centrally based allweather track is probably a good idea. We are a grass jurisdiction in Australia as you are here, but we'd rather have some racing than no racing."
To read this and other important industry stories in The Informant each week email ADMIN@RACINGMEDIA.CO.NZ. Mention W@W and get 20% off an online subscription.
Recent News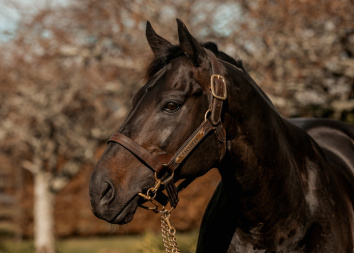 27 November 2023
Savabeel 3YO makes impressive debut
A well-related son of Champion Sire Savabeel made the perfect start to his career at Kilmore on Sunday afternoon. The Trent Busuttin and Natalie Young-trained Interlinked made his debut over 1450 metres in the hands …
Read More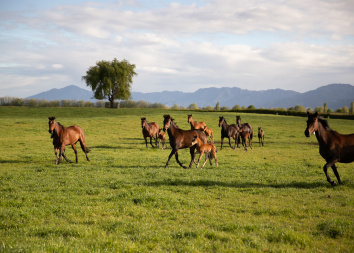 25 November 2023
Rudyard powers to Pukekohe victory
The Tony Pike-trained Rudyard produced a storming late finish at Pukekohe on Saturday afternoon to account for his Rating 65 rivals over 1600 metres. The son of Charm Spirit had finished an encouraging fourth when …
Read More