Minister says he's not leaving port without plotting the correct course
16 February 2018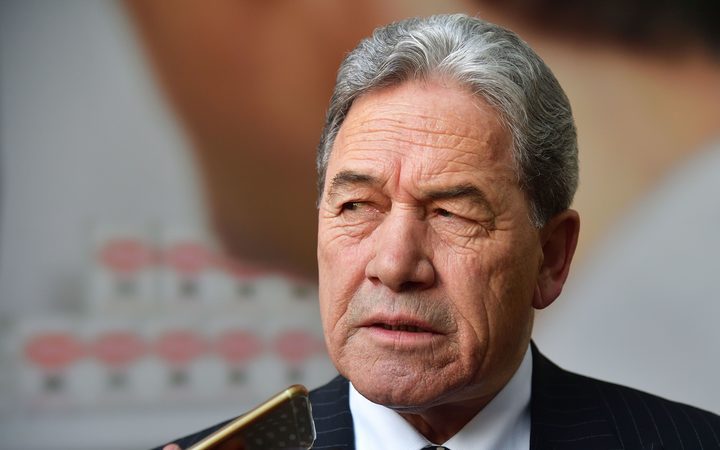 Story by Brian de Lore / The Informant
Racing Minister Winston Peters' speech to open the New Zealand Bloodstock Karaka Yearlings Sales for 2018 was exactly that – a speech to open the sales.
An anticipating thoroughbred fraternity was largely disappointed that the speech did not encapsulate concrete announcements to set the industry off on a new path of prosperity, and for some it was akin to turning up at Waikouaiti from afar only to be abandoned after race one.
But Minister Peters was unrepentant when he took time out from Waitangi Day celebrations to talk to The Informant and explain why there was nothing substantial to announce and how the parliamentary system determines all order of events.
"Preparing for Karaka I decided not to specify the reforms until it's very clear to me that they can be done correctly, and done with an enormous amount of speed," explained Peters.
"It was premature for me to talk about the full facts – there's an old saying that for any sailing ship that leaves home with no destination port – no wind is the right wind. I won't get caught in that situation because we need to know the course that's been plotted and where we will make land."
At Ellerslie on Karaka Millions Day, one day prior to the Karaka Sales opening, Peters hinted to The Informant his speech might be subdued when he confided, 'things may take a little time to roll out.'
"The background to the speech," Peters further explained," is beforehand I had put a lot of work into trying to understand why this industry is stalled and it became more and more apparent, as I went around and talked to people, that we have a major structural problem here which requires full and genuine reform.
"And that is to do with the Racing Act that has been around for a very long time and which is clear to me, doesn't fit the bill for where we should now be heading.
So just what does 'genuine reform' really mean and how will it be executed? Having put the question to Peters he responded thus: "By that I mean with a truly sustainable plan and not a short term fix – we can't rush in with something that would only be temporary and dangerous for the industry long term – the three industries or codes we are talking about have to be changed to benefit racing overall.
"If the press and your fellow commentators want a short term fix then they have the wrong minister. I want to make sure the fix is sustainable and will get us to the end with the right environment for owners, punters and all others associated with the industry and their codes – long term sustainability which turns around prizemoney.
"If it turns around the quality of people coming into the industry and gives them the confidence to be in it and ensures that the number of impediments like track standards are seriously considered in the critical areas of investment, then it will be worth it."
With Peters touting his examination of the Racing Act of 2003 it begged the question of what he really thought of the Act and how could it be changed?
"I've gone back and questioned the Act's integrity and asked the question – 'are the codes capable of looking after themselves as three separate units or can we soldier on with the serious material differences between them'? And in the end I thought the only thing these codes are interested in is themselves and the ability to be masters of their own destiny inside a better framework.
"In short, we are going back to first principles here – the Act can wait until we get it right and that might not be too far away but I need to talk to the three codes individually.
"The three in one deal is very convenient for parliamentarians but it's not convenient for the industry and so the structure we have to change now has got to be industry prioritised rather than a parliamentary priority.
"I've gone back to basic principles and talked to politicians across the political divide because frankly we want a structural framework to survive this government and go on to long-term success rather than have a big start, a boost and then a stall and all sorts of people grappling with impediments.
"Since I got this job it's been my priority to find out what's going on in within the three codes and what I'm staring in the face that's seriously wrong is the two components of cost and the income – both seriously unsatisfactory.
"It's premature to give detail now but we've been working on a time-frame and the path we're taking. I want to ensure all three codes can see the wisdom of that, and that they all understand that's it's the health of all three that concerns me, and I want to ensure we maximise in every sense the income that's capable of being generated which is demonstratively not happening at present."
Former Racing NSW Chairman John Messara at last week's yearling sales said it was good for New Zealand to have a racing minister that was au fait with racing but he also made the comment, which wasn't published, that he couldn't understand why our industry was procrastinating about cutting costs because, "it was one thing we could do straight away."
Messara also said: "The other thing the deputy prime minster addressed on Sunday was a fiscal framework for investing in broodmares and stallions and racehorses etc. That's a good thing as well."
"This business in New Zealand has some very good economic benefits employment-wise. It provides a lot of jobs for people. The industry here is as big as the wine industry at one per cent of GDP but I think you could double it. You are preaching to a fairly converted audience.
"There is an accepting public here for racing – it's a big start. People love their horses and I think if the costs were trimmed and increased stakes were sustainable it would allow people to get into racing without sinking as they do at the moment; it would change the game," Messara concluded.
Repeating Messara's claim that racing here could be double the one per cent GDP, the Minister responded: "I'm saying that we cannot go on with a stalled GDP contribution of about 1.6 billion. It's been there for years.
"I don't know what the exact figures previously were but I do know that that the industry has declined in all sorts of ways but the GDP remains stagnant – other countries are turning it around and we are not.
"I think Messara's view that we could easily be two per cent of GDP is a fair projection and that's got to be minimalist target for us to set out to achieve, but I do want to take the political environment with me.
"And that's getting the message across that this business is not a fad; it's a serious industry that has a social content in this country. The politicians need to know what racing is like at 4am on a cold winter morning, and how large the number is of involved young people that have a passion for horses, and that this is a career for them and that there's a tremendous work base out there for which we have to garner far greater support."
There's a growing concern in this industry, I put to the Minister, that the thoroughbred industry's future is reliant upon gaining independence, managing its own finances and distancing itself from future government interference as the history of its meddling has only served to retard growth and soak up revenue.
"What I can say is this" responded Peters, "if independence is a critical component of recovery then independent they will be. I inherited the racefields bill which I didn't think was adequate – it was probably drafted as an oversized committee solution. Instead of getting a thoroughbred we got a camel and we've had to backtrack and sort this thing out.
"My key thing is to have the administrative framework timetable booked in reserve which I have done – I've talked to the Minister of Finance and I've talked to the Prime Minister about it in the context of the industry components – it can be changed for the benefit of the Country, the benefit treasury and the benefit of the whole industry.
"What we have been trying to do is modify a model that's clearly failing and that won't work. We need legislation that seeks purpose; that has a number of objectives clearly set out with all three codes, whether they be merged as they are now or whether they be independent in future which is a view I am more sympathetic towards – the bill has all three of them in the outcome.
"Looking at the legislation of 2003, it was a socio-political answer that only satisfied the politicians but it's not their interests we should be looking after – it's the industry.
"It's not my job to defend Internal Affairs or the Racing Board against the industry; it's my job to defend the industry against Internal Affairs – and that authority is very clear in my mind.
"I have plenty of confidence in the capacity of the codes to lead themselves but they need the right environment to succeed. You can cater for vested interests or you can ensure the whole industry benefits – and that's what I'm focused on.
"Consider that we've had only 102 days of government – we have just started, and the next legislative timetable is about to kick off. I think we have moved as fast as we can."
Recent News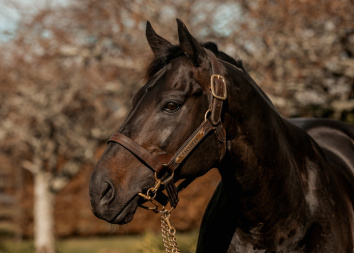 27 November 2023
Savabeel 3YO makes impressive debut
A well-related son of Champion Sire Savabeel made the perfect start to his career at Kilmore on Sunday afternoon. The Trent Busuttin and Natalie Young-trained Interlinked made his debut over 1450 metres in the hands …
Read More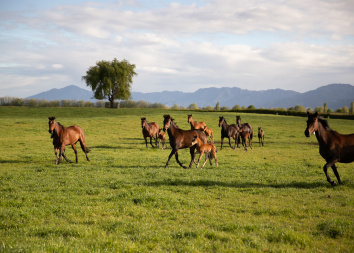 25 November 2023
Rudyard powers to Pukekohe victory
The Tony Pike-trained Rudyard produced a storming late finish at Pukekohe on Saturday afternoon to account for his Rating 65 rivals over 1600 metres. The son of Charm Spirit had finished an encouraging fourth when …
Read More