NZ Foster Foal Service First Class
7 August 2012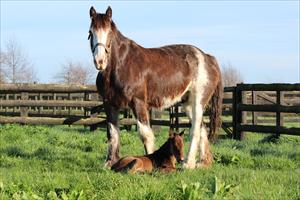 "Each season inevitably has its ups and downs with mares foaling.
On Monday morning we unfortunately lost one of ours shortly after foaling a valuable Savabeel filly.
I am extremely pleased to be able to say that all was not lost for this filly, as following a phone call to Phillip Smythe's Foster Foal Service; we were able to urgently link her with a Clydesdale mare, who had sadly lost her foal on Friday.
Claudia the Clydie, as we call her, has subsequently proved to be the perfect foster mare.
When presented with the new foal, she didn't so much as bat an eyelid and has patiently nursed the filly ever since.
I'd like to sincerely thank the Foster Foal Service, who – for a small cost covering fee, enabled our filly to have every opportunity going forward. I highly recommend this incredible service to anyone, who is in the unfortunate position of having recently lost a foal or a mare.
The system is the envy of many other horse breeding countries and I sincerely believe it's one of the most important facilities available to NZ breeders. I urge all areas/breeds of the equine industry to become familiar with this wonderful service.
Regards,
Mark Chittick"
Foster Foal Service Contact Details
The Foster Foal Service aims to minimise loss by linking orphaned foals with foster mares made available by breeders, who understand the urgent situation of the foal deprived of his/her mother.
If you're left with an orphan foal this spring, or have a mare that has very recently lost her foal, please contact:
North Island
Phillip Smythe
021 4 A Foal
(021 423 625)
South Island
Mike Perkins
03 318 0707
0210 439 545
Recent News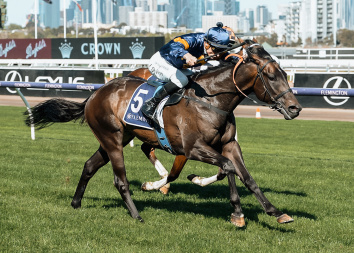 24 September 2023
Wolfy goes to another level at Flemington
Tivaci's gifted son Wolfy continued his progression in Melbourne on Sunday afternoon when he accounted for a competitive line-up of three-year-olds over 1420 metres at Flemington. The Nick Ryan-trained Waikato Stud graduate had been a …
Read More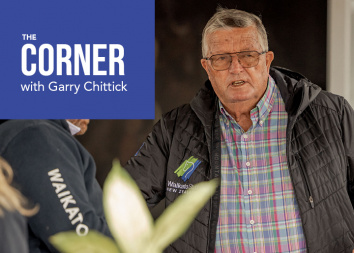 22 September 2023
THE CORNER WITH GARRY CHITTICK
Attempting to make sense of our Thoroughbred Sport in little more than two paragraphs is more often than not going to require a little plagiarism. After all, even though the eleven of you accept my …
Read More