Planning and being a good traveller helps with Aussie raids
22 March 2018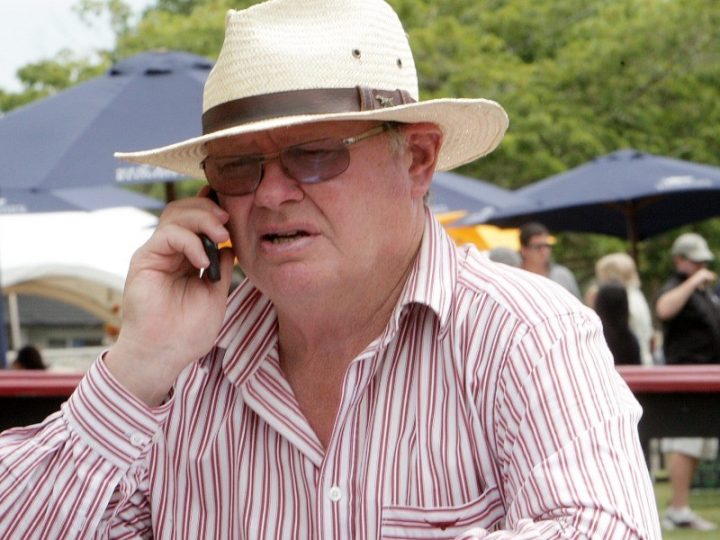 Story by Brian de Lore / The Informant
Having the best horse isn't always enough in taking on the Aussies on their home turf; you need good planning, good travellers, good conditions and plenty of luck to beat Australian horses and the task doesn't appear to be getting any easier.
New Zealand horses could have achieved better results than we have seen in recent times and on the eve of super filly Savvy Coup leaving to take on the best fillies in the Australian Oaks it is worth examining what works and what doesn't work when campaigning in Australia.
Last year everything went right for Oaks victor and subsequent Horse of the Year Bonneval when she arrived on the eve of the Australian Oaks and under the urgings of champion jockey Hugh Bowman her win could not have been more impressive.
But finishing behind her was New Zealand 1000 Guineas winner La Diosa who had scored an impressive victory first up in the Gr. 2 Surround Stakes at Randwick before things started to go wrong and she failed to run to anywhere near her best form in three subsequent races.
A mild respiratory tract problem and one of the wettest autumns Sydney has experienced saw La Diosa perform well below the form she displayed at home in the previous spring.
A year later the Riccarton father and son trainers Michael and Matthew Pitman will soon embark on the biggest mission of their four-year partnership when they take Savvy Coup to Sydney for the Australian Oaks.
The tactics the Pitmans will follow are along the lines of Bonneval, who after winning the New Zealand Oaks, went into the Randwick classic without another race.  They also believe that being located at Riccarton determines their horses are used to travel and that's a big advantage.
"We're only 10 minutes from the airport here so it's a lot easier for us to travel a horse to Sydney than say a horse from Cambridge which first has to float up to Auckland," Michael Pitman told The Informant this week.
"We travel more horses around New Zealand than just about anyone else so we have some experience. I'm always on the float going somewhere – we've even travelled them by road to Auckland and there are certain things you have to do to make it as easy for the horse as possible."
The pickings so far have been slim in 2018 for Kiwi horses in Australia, although last Sunday week another South Islander, Brian Court, notched up a welcome success with the five-year-old Alamosa gelding Almost Court taking out the A$200,000 Canberra Cup.
"I'm going over to Sydney next week to have a look and decide where we will stable the filly; most likely to be Randwick," Michael Pitman told The Informant this week. "I favour somewhere a little bit quieter rather than a busy stable."
The Pitman plan is fly the filly over on April 4 and contest the Oaks 10 days later. Over the years Pitman has won 20-odd races in Australia including three in a week at Sandown and as far back as 1990 he took the New Zealand St Leger winner Saveur which ran unplaced in the Sydney Cup.
A big part of the trainer's art is to lessen the impact of changing a horse's environment, keep it happy and healthy and fit to perform in the cauldron of Sydney carnival racing.
One retired but highly successful trainer willing to share his extensive experience in mounting Australian campaigns is Dave O'Sullivan. "I always felt that if you left here ready to go, their best run was their first run," said the Hall of Famer.
"But I had a horse named Shivaree and he hadn't had a race for six weeks and I took him to Sydney for the BMW and he bolted in. There is no hard and fast rule to it but I always tried to arrive not very long before they raced – arrive middle of the week and then race Saturday.
"When I first went to Australia I was given a lot of advice about what to do and what not to do and in the end I think it was a lot of rubbish anyway. I think it comes back to the individual horse.
"The toughest horse I ever took to Australia was Golden Rhapsody and I left him there with Paul and he just thrived and won a lot of races. The weather is so good in Queensland in the winter that they tend to do well.
"The first horse I took over was Oopik when we went to Melbourne. He didn't do any good that preparation so I brought him back and then took him to Sydney in the autumn and he won the Sydney Cup.
"I learned with Oopik on my first trip that you don't give them a couple of quiet days when you get there – you have to go straight out and work them. Oopik tied up in that first trip and after that I always took them straight out and worked them when they arrived. He tied up because I was too kind to him.
"The most important thing is never under-estimate the enemy and you have to have the material good enough to beat them. Their horses are very good – you have to take the right animal. The horses that have gone over this year haven't raced up to expectations."
Easily our most successful trainer with the art of winning in Australia is another Hall of Famer, Murray Baker, with 21 Group One victories. And Baker's view almost mirrored that of O'Sullivan when he said: "Get them settled into their surroundings as quickly as possible. We always make a point of working them the next morning, even if it's just very lightly to get them into the routine.
"Even if they arrive at night give them a canter the next morning. And we try and mate horses up together so if you have a couple going over then box them next to each other for a week before going – they are a herd animal and like the company of other horses.
"Don't change too much," continued Baker; "keep giving them the same feed and once you see they are on-song then you can do a bit more with them.
"It's pretty hard to beat the Aussies up to a mile but beyond that we come into our own. Savvy Coup is very good and has to be a massive chance. She is an exceptionally good filly – she travelled wide from the 800 metres and still brained them."
Leviathan trainer Graeme Rogerson has won a hatful of races in Australia at every distance up to the 3200-metre Melbourne Cup, which he won in 2007 with Efficient for Lloyd Williams.
Rogerson holds the view that horses which are already seasoned travellers have a better chance and he also isn't scared to take on the Australian sprinters. "I'm taking Ferrando to Adelaide and aiming for the $1 million Goodwood Handicap and hopefully he will be an Everest horse," he said.
"This horse has been to Wellington and he's travelled a little bit and he ate up Saturday night and he stayed the night at Otaki and he was home early on Sunday morning.
"He's pretty seasoned; we'll fly him to Melbourne and stay a couple of days and then float him through to Adelaide. He's also nominated for Hong Kong in May. I just hope it's not wet in Adelaide because I'd like to have a go at a Group One race. I think he might be up to the best sprinters.
"I'm just going to keep him fresh and hope everything goes right. My dream is to run Ferrando in The Everest. I think he can run 1.07; he would have to be at the top of his game, but first we have to qualify him so he's really got to win a Group One race to get his invite. I'm negotiating now for the slot."
"Contessa Vanessa is probably going to run in the Australian Oaks. I'll make up my mind next week but there's a good chance she'll run against Savvy Coup again."
To read this and other important industry stories in The Informant each week email admin@racingmedia.co.nz. Mention W@W and get 20% off an online subscription.
Recent News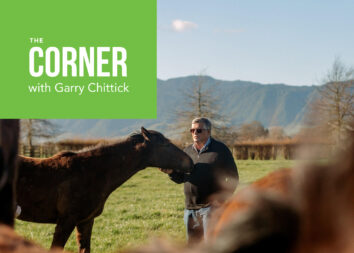 5 August 2022
The Corner with Garry Chittick
Well, another year of racing over. The excitement of a new season, new crops of age groups, you've got to be enthused – if not, why be involved? Our involvement covers all aspects. We invest …
Read More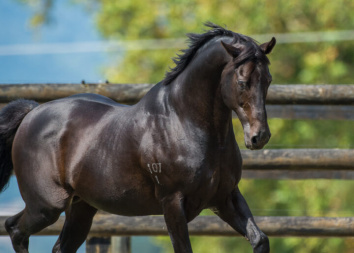 31 July 2022
Savabeel's stallion supremacy continues
Savabeel's dominance has translated into yet another clean sweep of stallion titles for the 2021/22 season which was headlined by an eighth consecutive Grosvenor Award as Champion New Zealand Sire. Waikato Stud's superstar resident also …
Read More