Positive reaction from racing industry as Messara review commences
11 May 2018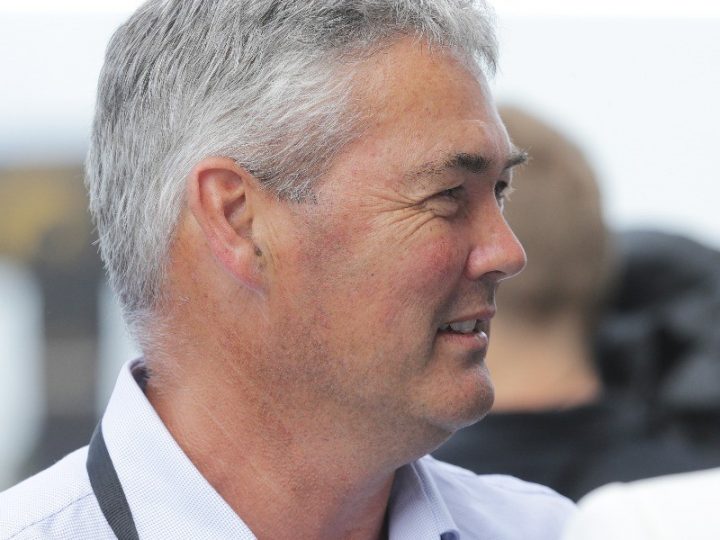 Story by Brian de Lore / The Informant
The four days spent in New Zealand last week by John Messara to continue his review of the racing industry has resulted in nothing but positive comments and a new spring-in-the-step of those who met with him.
It was the first of a number of trips to New Zealand Messara will make over the next month or so during which he will speak with key participants to gauge industry views and concerns to help formulate a new structure for this industry's future.
Messara himself suggested he may spend two days every fortnight in New Zealand before he delivers his report to Minister Peters at around the end of June but in his first visit for the purpose, he was here for double that time.
He arrived in Wellington on Monday, had a valuable first meeting with the Minister and on Wednesday moved on to Auckland where amongst others, he met with a group of around 10 breeders and a small group of trainers before his return to Sydney on Friday.
The name Messara was on everyone's lips at a very tame May Sale at Karaka on Monday and Tuesday this week and the positive vibe resonating around the sale-ground was easily detected.
For some die-hards who attended the sale there now exists a burgeoning optimism usually reserved exclusively for the owner of a two-year-old trial winner with Hong Kong buyers circling. But an anomaly is quickly developing between Messara's likely fix for the industry and a continuing and even expanding spend-up at Petone by the NZ Racing Board.
It's a given that Messara will deal with the costs in his recommendation to the Minister. We know that the $205 million the NZRB spends annually on running this business will be in for the biggest shrink of all time. The Deloitte Report said there was $70 million to be had in savings by outsourcing and various other means, but would it surprise if the Messara restructuring doesn't find substantially more?
On past performances, one can predict Messara's cost-cutting will be merciless. But while he develops his plan to find savings at every level of expenditure, the NZRB, ironically, is accelerating its spending to deliver the Fixed Odds Betting platform at what is certain to be at budget blow-out cost and delivered late.
In a communique to NZRB CEO John Allen this week I asked: "Have been informed that the delay to the FOB platform will now mean a November completion date and you have had to bring in five new IT people to expedite the process. Can you please confirm these changes?"
Allen responded: "As we have advised the Codes, the FOB project is expected to be completed in October. That includes all testing and internal and customer training necessary to deliver what will be a huge leap forward for Kiwi punters. The team is working hard to bring this date forward so that we can launch before the Melbourne Cup.
"The biggest opportunity to do this is not resourcing but the ability to automate parts of the testing process. It is important that everything is fully tested before we launch. We will continue to update the Codes as work progresses."
Allen could have simply replied with a 'yes' instead of the long-winded version above, but he didn't deny the five new IT contractors to add to the 100 already working on the project, some of whom are believed to be charging an eyebrow-raising rate of $1,200 to $1,500 per day.
The original July completion date for the FOB platform went to August and is now October-November. Delays always result in budget blow-outs and so the original budget-forecast figure of $30 million is certain to be well exceeded.
Meanwhile, the combined NZRB and NZTR steering committee formed a month or so ago to investigate outsourcing but which the existence of has not been officially announced, is now the industry's worst kept secret.
Presumably, this committee will come to the same conclusion that Messara arrived at long before its formation, which will say that outsourcing the FOB to Tabcorp would have been the most sensible and cheapest option – and perhaps still is. In the first week of February that result was already in the Messara's 'no-brainer' labelled file.
Weighing up the differences in two people such as John Allen and John Messara, the conclusion easily formed is that the only thing these two men have in common is their first name – otherwise they are poles apart.
Mark Chitty, the boss of major South Auckland stud Haunui Farm, perhaps outlined the difference unintentionally when he commented at Karaka on Tuesday: "The great thing about Messara is that he has stood in all the positions within the industry – he's been an owner, his son has been a trainer, he's been a breeder, an owners' rep, he's been an administrator of racing and then the key is that he's been part of a racing movement that's had to get close to government for reasons of influencing them to invest in the industry."
Allen has been none of those things. That's not his fault but his background is just too removed from the horse industry. The thinking is also so very different. Allen thinks he's done well by saving $1 million here and $1 million there. Messara won't be happy saving $100 million – it won't be enough.
Allen lists in his industry achievements the raising of the minimum stake to $10,000 while conveniently ignoring the fact that most of the funding for that increase is borrowed. Messara wants to double all stakes for the codes by repositioning the use of current revenue streams.
For Messara, every dollar will be a prisoner without parole. He understands the plight of the owner, as does Chitty who isn't pushing as hard from his own position as a leading breeder but says the owner should be the focus: "I think the real stakeholder in the game is the owner – they are the ones that pay the money that makes raceday possible."
Chitty was not one of the breeders who met with Messara last week due to a prior engagement but hopes to catch up with him on a subsequent visit.
"Messara in New Zealand is dealing with a different mentality of people to those of Australia," explained Chitty. "The Australians have a care-free, punting persona and we are conservatives.
"But even though they have that advantage we still have the best environment to grow-out great horses – we produce a very good product. But unfortunately, the parlous state of racing here with the potential return versus the risk is not good.
"The hardest thing for the breeding game is that when you invest it's a long-term investment," continued Chitty. "When you decide to breed a mare, the resultant progeny is five years away from being a three-year-old and what we are finding now is that a higher percentage of people in breeding today require a commercial return. There are people breeding horses to sell but can't afford to race.
"We can change racing faster than we can change the breeding industry – without a doubt. But breeding will follow because the value will become evident – but right now it's going the other way with owners having a lesser chance of making it pay. Lots of people do get into racing for the enjoyment of it, however, and not necessarily to get the financial return.
"We would like to think that with these changes to come we have bottomed out and can get something to go forward on – the biggest thing is on the implementation and desire to make it better. We have all had the industry reports over the past 30 or 40 years and they have been saying the same things but there hasn't been anything done to implement change."
Rich Hill Stud boss John Thompson did make it to the breeders' meeting with Messara and was also happy to voice his opinion in favour of the Australian: "I dealt with John many years ago as we had a common connection through Shadai Stallion Station and we have conversed regularly over the years.
"He is a visionary, there's no doubt about that; he's proved it. He also runs a great breeding operation just like he did way back in the Ra Ora days – he is able to assess situations and then has all that experience through the Danehill days, and Snitzel and Redoute's Choice.
"Messara took shuttling stallions to a new level. He has a passion for the industry, has business knowledge and success right back to his share-market days and assessing businesses – he'll assess our racing industry, our structures and he'll make a decision on the best way forward and I have every confidence it will be the right decision.
"The most important thing for us is that Messara's report is acted upon," enthused Thompson. "The racing vote played a big part in getting Winston Peters into power, so it would be good to think he will do the right thing by us.
"But he does have a passion for the industry and he does realise that for every horse that's bred there are people employed from foal-watching to grooms and there is GST all over the place and I think he realises the far-reaching extent of the industry."
To read this and other important industry stories in The Informant each week email ADMIN@RACINGMEDIA.CO.NZ. Mention W@W and get 20% off an online subscription.
Recent News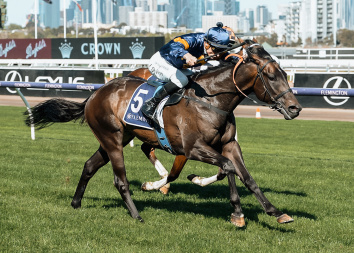 24 September 2023
Wolfy goes to another level at Flemington
Tivaci's gifted son Wolfy continued his progression in Melbourne on Sunday afternoon when he accounted for a competitive line-up of three-year-olds over 1420 metres at Flemington. The Nick Ryan-trained Waikato Stud graduate had been a …
Read More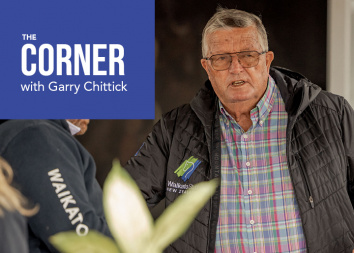 22 September 2023
THE CORNER WITH GARRY CHITTICK
Attempting to make sense of our Thoroughbred Sport in little more than two paragraphs is more often than not going to require a little plagiarism. After all, even though the eleven of you accept my …
Read More