Ross 'Butch' Fisher rubbed shoulders with Sydney's best
4 May 2018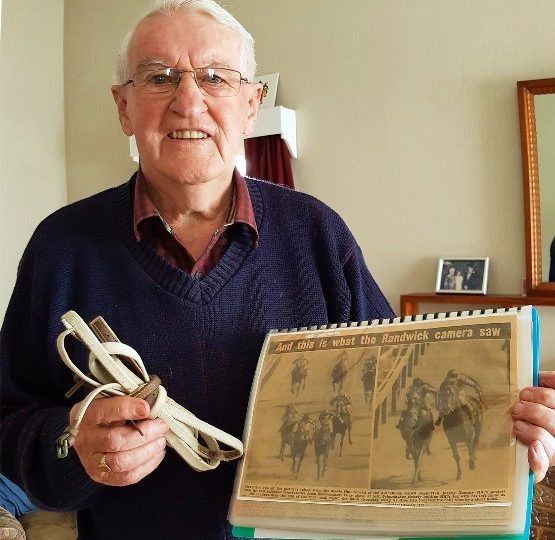 Story by Brian de Lore  The Informant
Ross 'Butch' Fisher preferred the quieter home-life of Matamata to the hustle and bustle of Sydney but in a brief riding stint in the big smoke in 1961 he rubbed shoulders with some of the biggest names in Australian racing history.
As a promising 20-year-old jockey, Fisher arrived in Sydney in May of 1961 to try his luck. Sydney racing in those days was awash with talented jockeys and although retained by Randwick trainer Cec Ryan, he found riding opportunities sparse, let alone finding a winner to boot home.
A young New Zealander away from home in the intensely volatile cauldron of the Sydney jockey's room would have been an intimidating experience nearly 50 years ago. Race surveillance was in its infancy and it would be fair to say that a lot of stuff had been going on, although the newly instigated cameras would deter questionable riding practices and bring racing into a new era of control.
In the space of five months Fisher rode only four winners but had numerous placings and impressed the locals enough to be asked to come back and take up a full-time contract. That August he was flown to Eagle Farm where he rode a horse called Harlequin for the Tancred brothers, and duly won.
Leading Queensland trainer of the day Fred Best made an offer for him to return but Fisher would eventually decline. "Fred Best wanted me to go back and ride for him but I didn't want to go," remembered the 77-year-old Fisher from his Matamata home this week. "I didn't really get to know him."
Six weeks after his Eagle Farm success, in late September, Fisher had a lightweight ride on a horse called Grand Son in the Metropolitan Handicap at Randwick for expat New Zealander Larry Wiggins, but it was the day that was recorded in Australian racing folklore history for all the wrong reasons – the infamous 'leg pull' incident involving top jockey Mel Schumacher.
Fisher recalls what happened on the day: "I borrowed a set of rings from Mel Schumacher to ride Grand Son for Larry Wiggins in the Metropolitan because I was trying to use light gear and was wasting like hell to get my weight down.
"I even took my underpants off to weigh out, I remember – I did a quick change in the toilets."
Between borrowing the set of rings and the running of The Metropolitan, Mel Schumacher went out and rode Blue Era in the AJC Derby – the classic in those days was run in the spring.
In a desperately close finish to the Derby, Schumacher forgot all about the new stewards' race film. About six strides from the winning post he reached out and clamped his hand across the knee of rival jockey Tommy Hill on Summer Fair, to hold him back.
Schumacher was on the rails on Blue Era while Hill, on Summer Fair, was challenging on his outside. Nothing could be seen from the stands when Schumacher stretched out his arm but even then, Schumacher was somewhat unlucky that the camera-technicians even had the camera going at all.
"The camera operator later told Schumacher that he was 'dead-stiff' because it was one of the first times they had used the equipment and it was open and they got it working only in time to cover the final furlong," laughed Fisher.
In those days the stewards held the inquiry, passed the sentence, and whatever that sentence was, it became immediate. Fisher's mount finished unplaced in the Metropolitan and afterwards when he approached Schumacher in the jockeys' room to hand back the set of rings, Schumacher told Fisher: "You keep them; I've just been given life."
"Mel had to leave the course immediately that day when I tried to give him the rings back. He wasn't allowed to take his ride in the last race as it was an instant disqualification.
"Well, you can imagine me," explained Fisher. "I was just a 20-year-old greenhorn from New Zealand. I remember Darby Munro coming up to him in the jockeys' room and saying, 'Don't worry, they won't keep you out for life – I've had life three times!"
Subsequently, Schumacher did get the sentence reduced but he was still out for five and a half years from the age of 24 to 30. It was a heavy price to pay for a top jockey to be the first ever caught by the head-on camera.
Fisher's time in Sydney was short but he was riding against the very best jockeys of the day including Darby Munro, George Moore, Des Lake, Neville Sellwood and George Podmore.
"When I won at Warwick Farm with a run up the rails and beat George Moore's horse," continued Fisher, "he came to me after the race and said, 'don't you ever do that again, sonny".
"I was riding Golden Seaman and Moore was riding Red Robe, which I had won two races on in New Zealand before the horse came to Australia".
The warning was a tell-tale line that typified the tough nature of the Sydney racing scene and how it was controlled to a large extent with by a hierarchy that included the leading hoops, and that everyone had their place in the pecking order.
"Moore was quite angry," Fisher remembers. "I got up on the inside of Red Robe in the straight and won the race. Frank Wilson (journalist) was there in those days and before the race he had told George Moore that I had ridden the horse to win the Alison Cup in New Zealand, so George came over to see me in the jockeys' room to ask how to ride her.
"Golden Seaman's trainer was Cec Ryan who was at Randwick and who I had gone over to ride for. Red Robe was trained by Tommy Smith."
Wilson afterwards wrote: "In the jockeys room I told Moore that I thought that Red Robe had trailed close up in his races but then seeing Ross Fisher standing a few yards away suggested that Fisher might be the best person to talk to as he had ridden him in both his big wins, and so Moore quickly rushed over to Fisher for consultation on the matter."
Wilson, under his pseudonym Kindergarten, wrote: "Afterwards I spoke to Ross about what he thought of the game in Australia and he said it had been fairly tough to get mounts but he had been more in demand recently. To date Fisher's wins in Australia had totalled three including quite a few placings but that he would be home before Christmas and when he did return home his services would be much sought-after"
Wilson later wrote in Hoof Beats: "Fisher was a good rider before he went to Australia but he looks an even more polished rider since his return. Australian jockey George Moore took a lively interest in Fisher and gave him pointers and judging by the way Fisher rides out a finish he must have listened to all the advice.
"Fisher rode four winners across the Tasman and Cec Ryan, the leading Sydney trainer, wrote to a friend in Matamata that Fisher was really coming right and was being accepted in Sydney where competition is probably the fiercest in the world. Fisher said the smaller fields and tighter controls helped racing standards there and many more classes there enabled trainers to place their horses, however he longed for his native heath and he has rejoined Bob Martin's stable at Matamata.
"'I don't think I will be going back to Australia in the meantime,' said Fisher."
His jockey career came to an abrupt end only six years later when he had a horrific fall at Stratford from which he was lucky to survive. His multiple fractures included one at the top of the spine and another very serious one between his shoulder blades.
Fisher suffered from his injuries for many years and he still gets a fair amount of pain. But he later carved out a second career in racing – when Trackside TV started way back in 1992, his ability as a form analyst became evident very quickly, earning the soubriquet of the 'Matamata Maestro'.
Fisher recorded Matamata trackwork times for many years but today he's retired and still living, with his wife Barbara, in the same house at Matamata where he's resided for most of his life.
He commenced his apprenticeship in January 1957 at the age of 15 and at his first ever race meeting as a jockey he won the Whakatane Cup on Salmatact. He doesn't remember how many winners in total he rode but says 'it was only a few hundred' as he was finished at age 26.
Remembering from his early riding Fisher recalled: "I had my bad fall in 1967. I was in Disneyland for 18 months when only 26. I'm coming up 78 now and was 15 when I started riding. I won an Auckland Cup as an apprentice on Ruato – there was no sling and then I was replaced in the Wellington Cup without so much as a phone call.
"I rode Stipulate in the Wellington Cup as a three-year-old and halfway down the back straight the stirrup iron broke and I had to sit bolt upright, and he ran fifth."
What does he think of racing today? "Very average," he says. "They've stuffed a lot of tracks – they're using too much machinery and too much water."
To read this and other important industry stories in The Informant each week email ADMIN@RACINGMEDIA.CO.NZ. Mention W@W and get 20% off an online subscription.
Recent News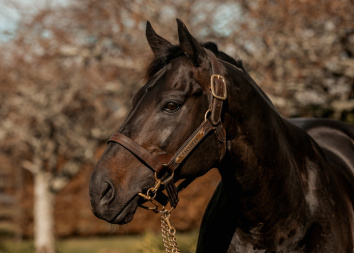 27 November 2023
Savabeel 3YO makes impressive debut
A well-related son of Champion Sire Savabeel made the perfect start to his career at Kilmore on Sunday afternoon. The Trent Busuttin and Natalie Young-trained Interlinked made his debut over 1450 metres in the hands …
Read More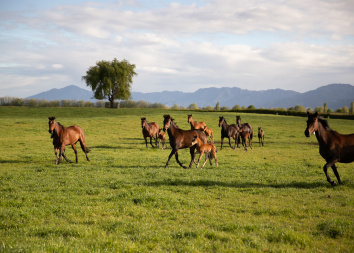 25 November 2023
Rudyard powers to Pukekohe victory
The Tony Pike-trained Rudyard produced a storming late finish at Pukekohe on Saturday afternoon to account for his Rating 65 rivals over 1600 metres. The son of Charm Spirit had finished an encouraging fourth when …
Read More