Sacred Falls back where he belongs
17 April 2015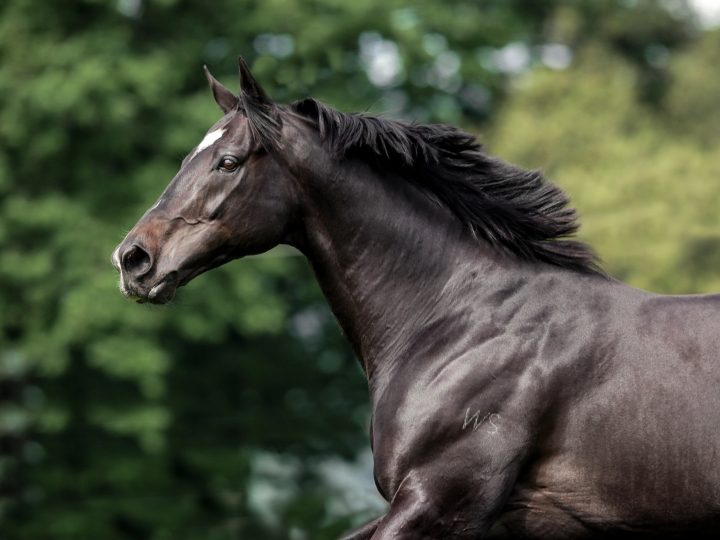 History repeated itself this week when champion miler Sacred Falls returned to his birthplace, Waikato Stud, completing a cycle that has already brought fame and fortune to the country's leading thoroughbred nursery.
His arrival at dawn on Wednesday replicated a process undertaken nearly 20 years ago by his sire O'Reilly, who retired as the winner of two Group One races in his all too brief career.
Sacred Falls graced the racetracks of Australia and New Zealand for significantly longer, winning nine races from two to five years and a total of four Group Ones.
He was unbeaten in New Zealand at two and three, when his six-win sequence included a stunning victory in the Gr. 2 Hawke's Bay Guineas and completed in the Gr. 1 New Zealand 2000 Guineas. He took that form to Australia, winning the Gr. 1 Doncaster Mile in the autumn of the same season and then defending his crown in the Randwick feature as a four-year-old.
Over the same 1600 metres he added a fourth Group One victory in the George Main Stakes last September, taking his stake-earnings past $4.5 million and now making him the highest earner to go to stud in New Zealand.
Sacred Falls will be stepping into big shoes when he begins duties at Waikato Stud in September. His sire O'Reilly became a multiple champion stallion at home and abroad and even after his death last New Year's Eve, his influence will continue for years to come.
Now the mantle has been handed to his best son, something that hit home with Mark Chittick when the float containing Sacred Falls pulled up at the Waikato Stud stallion yard on Wednesday morning.
"There was a whole mix of emotions as I led him off the float," says Chittick. "It was a very proud moment realising that he had come home after doing such a great job on the track.
"Then leading him into O'Reilly's box, that was pretty cool – and it was also a very emotional moment. Standing back to see his head over the same box door that his old man had looked out from for all those years, reflecting on the great experiences he had given us over the past couple of years when we were going through so much in other respects.
"Yes, with all those thoughts running through my head, I admit I had to take hold of myself for a few moments there."
Unlike O'Reilly, who was owned throughout by the Chittick family, Sacred Falls was sold as a yearling, making $160,000 to the bid of Guy Mulcaster acting for Raffles Racing at the 2011 National Yearling Sale.
Realising by midway through the brown colt's three-year-old season that he was the son of O'Reilly worthy of a place on the stallion roster, Waikato Stud bought back into Sacred Falls and now has a controlling interest. That level of ownership is consistent with a policy that ensures retention of stallions, just as Sacred Falls meets the stud's criteria of pedigree, type and performance.
Dato Yap Kim San's Raffles operation has retained a 15 percent interest that will enable a continuing involvement in their best horse's career, while a mix of long-term and fresh clientele have joined the Sacred Falls syndicate. Replicating the fee of Waikato Stud's Cox Plate winner Ocean Park, Sacred Falls will go to stud at a fee of $30,00.
"Little Avondale, Trelawney, Pencarrow, Nearco, Lindsay Racing, Milan Park and others are in the local group of investors," says Chittick. "Then from offshore there's the likes of Sheikh Mohammed Bin Khalifa Al Maktoum, Rosemont Stud and Max Whitby.
"The horse has had massive support from a wide range of breeders and even now I'm still fielding inquiries from others who want to get involved."
What has struck Chittick with the horse himself is how well he has settled into his new life back where it all began. "That first morning he was so laid back about everything, but I guess that reflects the travelling he's done in his racing career and the way he's coped so well with it all.
"He's been out in one of the two paddocks that O'Reilly spent all those years in and all he wants to do is put his head down and make the most of that good Waikato grass."
News from The Informant
Recent News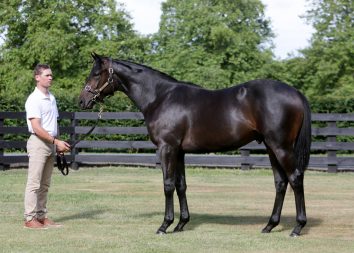 26 January 2021
Perry lands smart colt
Bruce Perry went to the top end of his budget to secure Waikato Stud's stunning Almanzor colt during the closing session of Book 1 at New Zealand Bloodstock's National Yearling Sale. The Masterton-based bloodstock agent …
Read More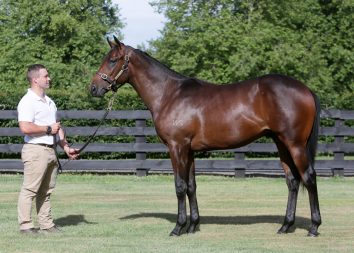 25 January 2021
Dating does it again
A colt by Savabeel out of the quality O'Reilly mare Dating was to the fore for Waikato Stud during the second session of New Zealand Bloodstock's National Yearling Sale. Presented as Lot 343, he drew …
Read More