Stirring story behind stunning Moonee Valley winner
25 October 2016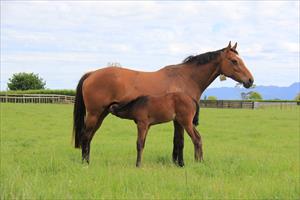 If Saturday's impressive Moonee Valley winner Nurse Kitchen is even half as tough as her mum Flying Monty then the Savabeel filly is in for one hell of a career. A remarkable back story has emerged after the Peter Moody-bred filly, who races in his wife Sarah's name, surged to victory in the Gr. 2 PW Glass Fillies' Classic.
Although owned and raced in Australia, the filly is a New Zealand product having started life here courtesy of the care and dedication of the staff at Waikato Stud, who saved her dam Flying Monty when she experienced difficulty during a foaling back in 2012.
Waikato Stud's Mark Chittick takes up the story from there. "Peter had sent us Flying Monty in foal to Reward For Effort back in 2012 with the thought of her going to one of our stallions after she had foaled down," he said. "She was an early mare and started foaling late one Friday night in August.
"I think it was around midnight and things went okay to start with but it started to drag on and we found she had a real problem. It was basically a foaling known as a "dogsitter" where the foal's back legs are facing forward and not backwards. We managed to finally get the foal out after about 90 minutes, but it wasn't in good shape and our vet found that the mare couldn't get herself up as she had a form of paralysis associated with her sciatic nerve."
By this stage it was closer to 5am on Saturday and Chittick and vet Fauna Smith knew if they couldn't get the mare up there would be no chance she could be saved. "I rang one of my mates at J Swap Contracting and within 30 minutes he was around with a Hiab Loader which we could get a makeshift sling attached to. We got it in position and managed to get her up."
At that stage Chittick rang Moody and told him to hope for the best but expect the worst for the stricken mare. "I think I rang Peter at around 7am and when he rang me back at 10am things had started to get a little better," he said. "By noon the mare was improving and by around 2:30pm she had started to show enough movement that we started to breathe a little easier. Actually seeing her being able to move under her own steam was a very emotional moment for us all and one I won't forget."
Over the next 24 hours the mare was constantly monitored by Stud staff, most who had been there throughout the entire episode including those who had the day off and by Sunday Flying Monty was well on the way to recovery. "She still had problems getting up so she and I worked an arrangement where when I saw her go down we would let her rest then I would take a large bale of hay on the front end loader and rest it up against her when she was ready to get up," Chittick said. "She would start to rise and I would wedge the bale against her to give her leverage. After about two days she could do it on her own and just went from strength to strength."
After a further eight weeks of recuperation the mare was fit and healthy enough to be served by Savabeel with the resulting filly foal becoming Nurse Kitchen. "Some people asked us why we would even contemplate serving the mare after that trauma," Chittick said. "We had her fully checked and all the signs were very positive so we went ahead and look at how that has turned out. Moods has always said I should have a bronze statue of him at our place given his success with horses that we have bred but I think I will be telling him now he'd better get one of us for his place after that result!"
Recent News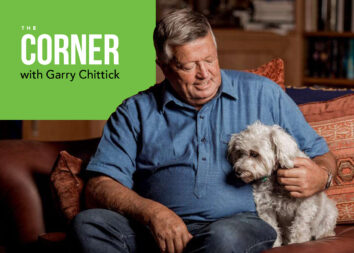 15 August 2022
The Corner with Garry Chittick
We have had a reminder this week of the risks our jockeys are exposed to. The death of Taiki Yanagida, a young man who chose to learn his craft firstly in Australia then under the …
Read More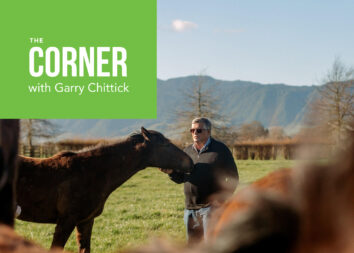 5 August 2022
The Corner with Garry Chittick
Well, another year of racing over. The excitement of a new season, new crops of age groups, you've got to be enthused – if not, why be involved? Our involvement covers all aspects. We invest …
Read More