The 2018 yearling sale series draw to a close for Waikato Stud
13 April 2018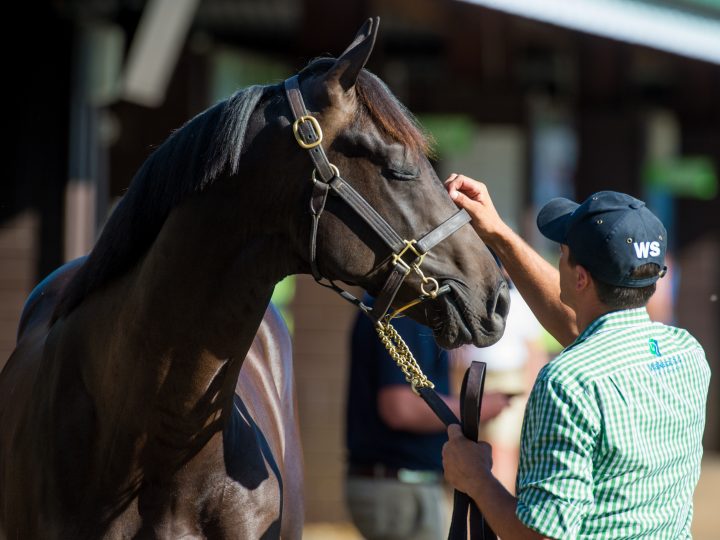 As the 2018 yearling sale series draw to a close for Waikato Stud, it's certainly a very rewarding time to reflect on what a great year it has been for the farm and our resident stallions.
The last of the five yearling sales that Waikato Stud have been involved with this year was the Easter Yearling Sale which took place at the new Inglis Riverside Complex in Sydney this week. The single offering from Waikato Stud under Trelawney Stud's draft was a beautiful Savabeel colt from young Stakes winning mare Donna Cattiva. The well put together colt was sold for $200,000 to Carmel Size Racing. With 7 youngsters on offer at the sale, champion sire Savabeel continued his reign of excellence with 100% clearance for an average of $226,428. The top-priced yearling by Savabeel was a colt from Stakes winning Pins mare Shandream offered by Little Avondale Stud which sold for $320,000 to Australian powerhouse Lindsay Park Racing.
A huge highlight for the farm was the reception that yearlings from O'Reilly mares received in the sale ring. The second highest priced yearling of the sale – a colt from Group 1 Manawatu Sires produce winner O'Marilyn was purchased for $1.8 million to the bid of Hong King based Bloodstock Agent George Moore and yearlings from O'Reilly mares averaged a whopping $616,875 (8 sold).
In the final analysis of all Australasian sales, 82 yearlings by Savabeel were sold at an average price of $259,766 (up $44,536 from his 2017 sale average). A record-breaking Karaka yearling sale saw Savabeel record his first million-dollar yearling with a top price of $1,025,000 achieved and six yearlings sold for $500,000 or more. Savabeel was also again crowned as the leading New Zealand based stallion by average at the Karaka Yearling Sale.
The intense competition to secure yearlings by Sacred Falls made him leading first season sire at the Karaka Yearling Sale. Overall, across all sales, his 55 individual lots sold at an average price of $111,086 and a top price of $300,000 was achieved which equates to 10 times his service fee.
A total of 48 yearlings by five-time Group One winner Ocean Park were sold during the 2018 yearling sale series and his progeny achieved a healthy average sale price of $86,358 (up $14,667 on last years average price of $71,691). Yearlings by Ocean Park sold for up to $280,000 and five of these yearlings sold for $200,000 or more.
Another Waikato Stud stallion experiencing an increased demand for his progeny was Pins who had 28 yearlings sell during the 2018 Yearling Sale series. Yearlings by Pins sold at an average sale price of $99,153 (up $33,045 from 2017's average price of $63,108), two lots sold for $420,000 and eight yearlings sold for $100,000 or more.
Rock 'n' Pop was represented by five yearlings during the 2018 Australasian Yearling Sale series. His progeny sold for up to $90,000 and averaged $33,300 which was slightly down on his sale average from 2017.
Across all Australasian Sales, Waikato Stud has offered more than 100 yearlings and the stud's Karaka Book One consignment could possibly be the largest draft presented in the world with yearlings all under the same ownership.
For the fifth consecutive year, Waikato Stud claimed the Leading Vendor title at Karaka and none of this could be possible without the support of our wonderful and experienced team who have more than risen to the occasion in presenting our largest ever draft of yearlings in one session. Thank you to all who purchased and supported the Waikato Stud product, we follow each horse with such excitement and anticipation and look forward to sharing in your success.
Bring on 2019!
Recent News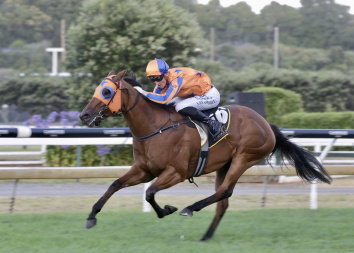 22 January 2022
Memorable double for farm
Pin Me Up (Pins) completed a superb Saturday evening at Ellerslie for Waikato Stud when she proved superior to her age group rivals in the closing event on the twilight card. The homebred landed the …
Read More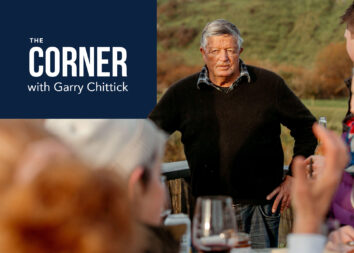 21 January 2022
The Corner with Garry Chittick
Well, the yearling sales are underway. We sent four across to the Magic Millions, averaging $460k. Amazing! How do they do it with a clearance rate of 94 per cent? This is a staggering endorsement …
Read More